3 Shower Base Options when you don't want to change your drain location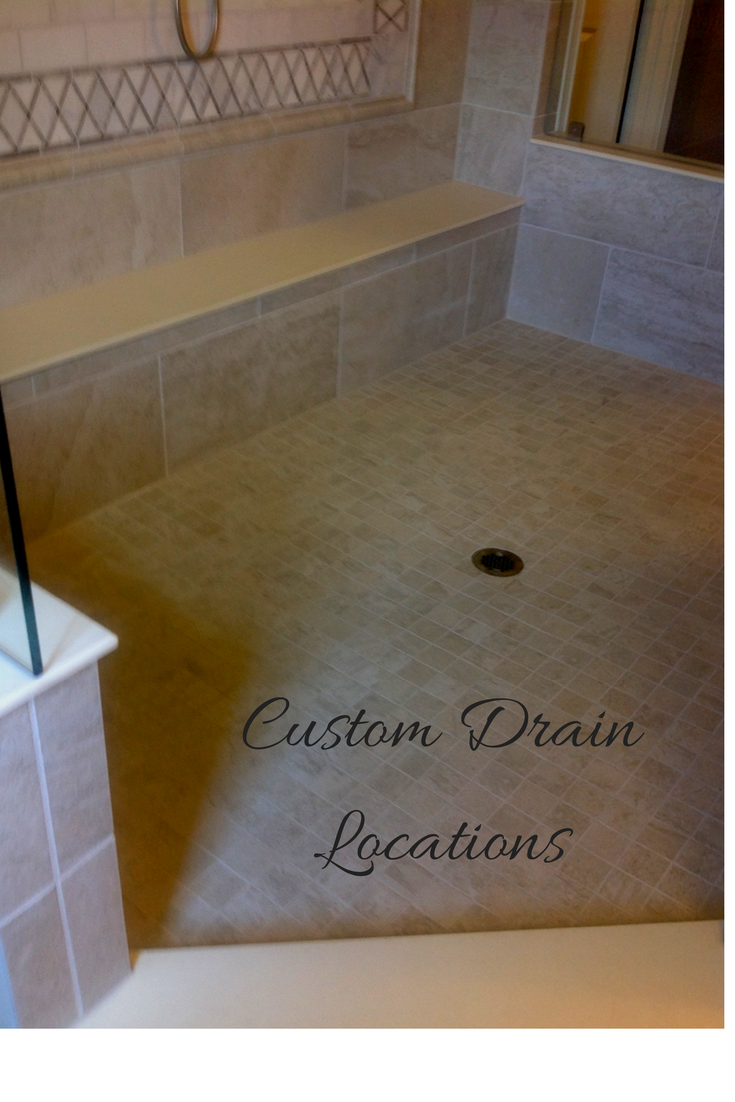 Updated January 20, 2019
If you're looking to convert a tub into a shower (or remodel an existing shower) and the drain location has proven to be your enemy when looking for a shower base you're not alone! While the price points of standard shower bases (which are most frequently made of fiberglass or acrylic) are enticing – the problem is their "standard" (non-changeable) drain locations may not match with where your existing drain hole is located. That can be a BIG BUMMER!
In this article I'll explore 3 high quality shower base options which will eliminate the expensive plumbing costs and hassle associated with moving a drain location when you don't have a standard size.

Option 1 – Use an Expanded polystyrene ready for tile shower base to get a custom drain location without hassle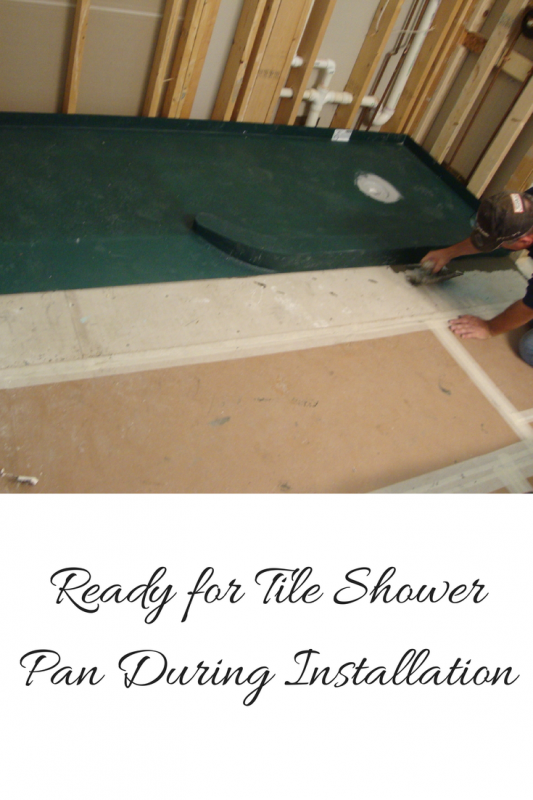 If you want a waterproof tile shower base which is simple to install (with the option of putting the drain in any place) then an expanded polystyrene tile ready shower base should be top on your list This base is lightweight, can be made in any shape and is easy to install (it can be thin set to a subfloor and thin set over and tile applied). In addition the design can include either a step over curb or a barrier free entry. When you want a wall like a curved glass block shower, this base simplifies the process and makes it possible (even for someone who hasn't done this type of project before) to get 'er done (as Larry the Cable Guy would say).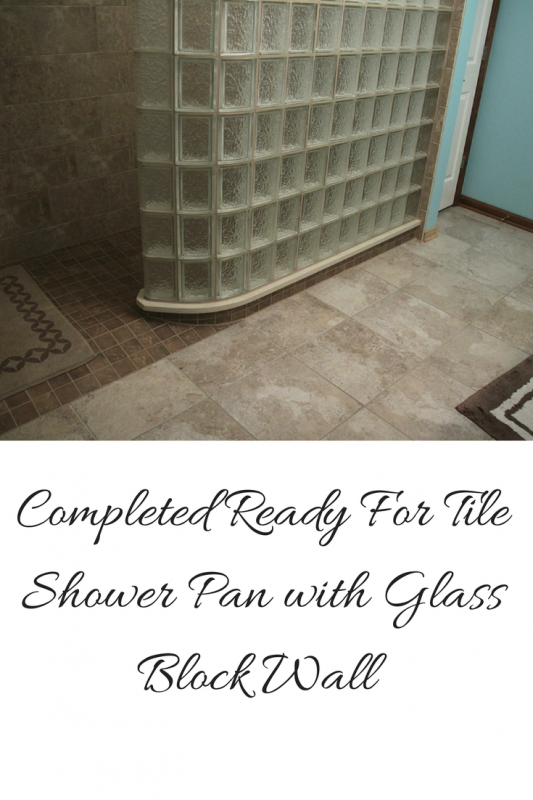 Option 2 – The cultured granite or marble shower base where you can locate the drain where you want it 
What's cool about the design of a cultured granite shower pan is they are grout free, can be custom designed in many colors, are sturdy and are hygienic as well. Since they are available in custom configurations the drain can be put in any location.  One thing to keep in mind with solid surface bases is they are heavy (which can be a concern maneuvering the base into the room). You'll want to eat your Wheaties and call out some buddies for a steak dinner in exchange for helping you set the pan.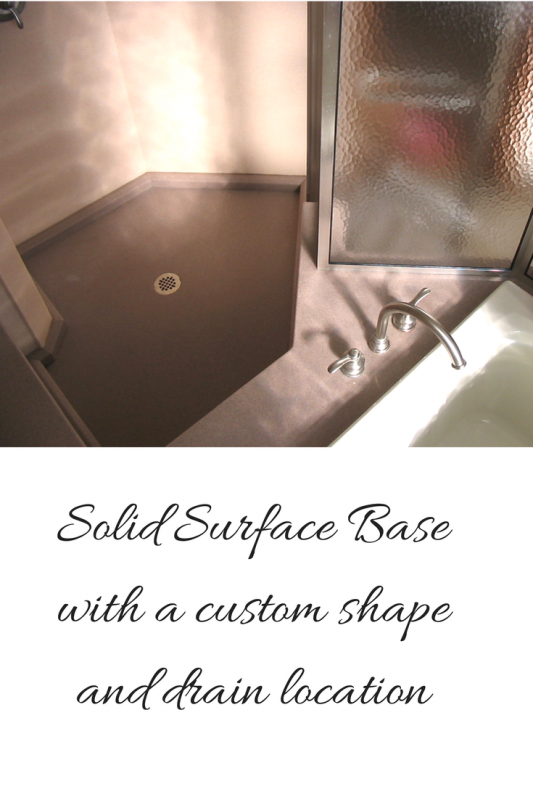 Option 3 – A One level wet room with a Zero Threshold entry to put your drain where you want it.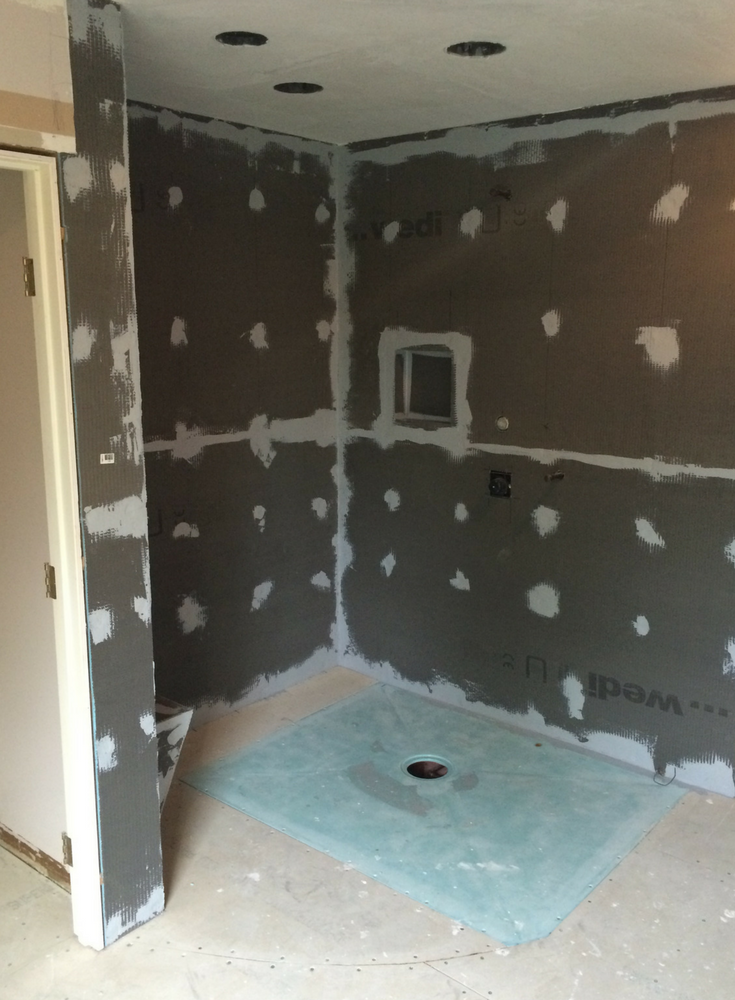 If you have a family member with a disability or is sight or mobility challenged (or you just want a sleek looking bathroom) a glass reinforced shower base former can be the answer. These zero threshold shower formers (which are pre-sloped) are set directly on the joists and be rotated or cut to accommodate an existing drain hole. Once the base former is set the surrounding area is waterproofed – making a sleek one level wet room installation. These types of bases can be a fantastic selection for a roll in shower project – they not only look contemporary, but are safe as well!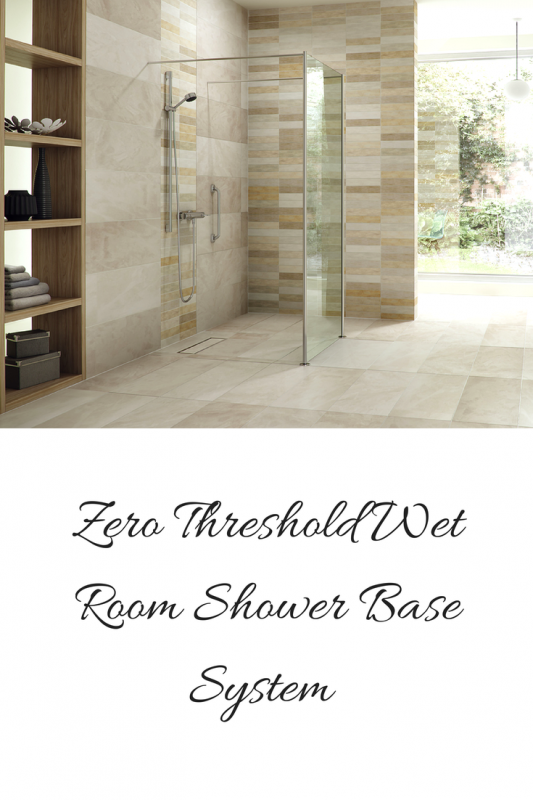 Conclusion
While there are other options besides the 3 mentioned above to use an existing drain location in a bath remodel I have found these choices provide good looking long lasting alternatives.  Please comment below or call us to learn more about these innovative shower bases, wall surrounds or glass enclosures.
On a nationwide basis call Innovate Building Solutions (877-668-5888) or for a local remodeling project call Cleveland Design & Remodeling (216-658-1270) or The Bath Doctor of Columbus (614-252-7294) or Cleveland (216-531-6085).
If you're a remodeler or builder and want practical advice on remodeling products, industry trends, marketing and sales tips to grow your business (and cut day to day hassles), start reading my newest blog – Innovate Builders Blog. It's packed with ideas you can use now. Click here to Sign Up for the Innovate Builders Blog.
---
Mike Foti
President of Innovate Building Solutions a nationwide supplier and regional (Cleveland and Columbus) remodeling contractors. Some of our product lines include glass counters, floors, backsplashes, glass blocks and grout free shower and tub wall panels
---