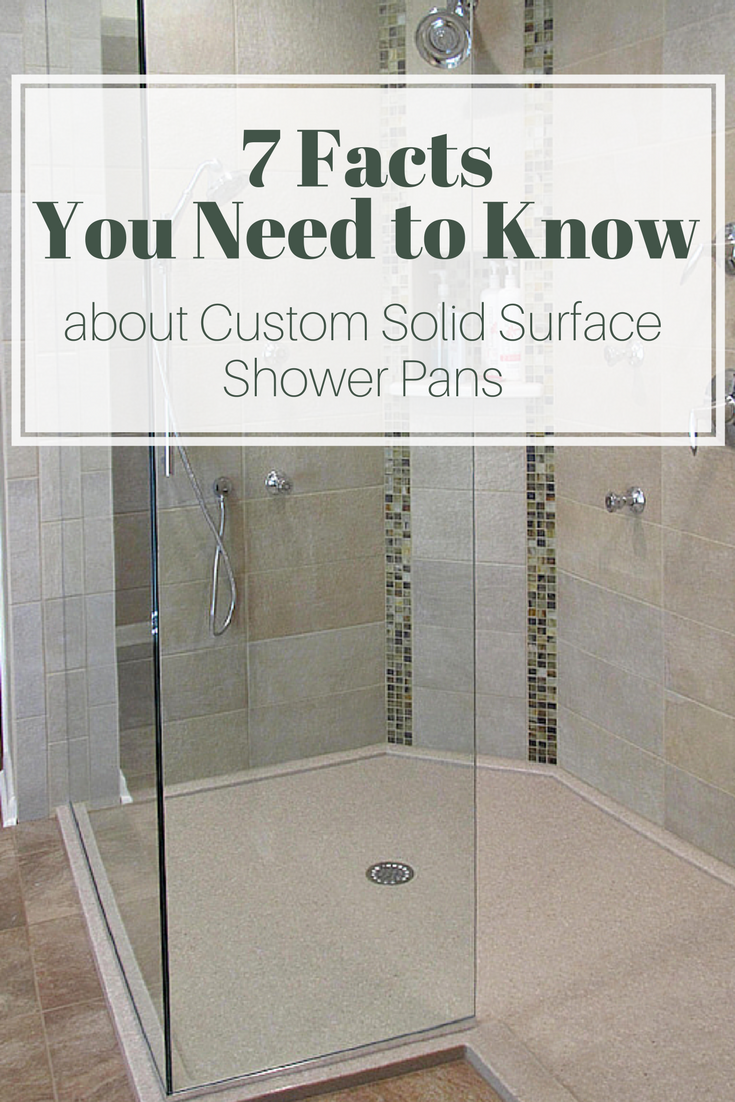 Updated March 9, 2019
If you've ever experienced a cracked shower pan which destroyed the ceiling and room below, or a mold-infested concrete tile base which caused eye, throat, skin or nasal irritations and costly doctor visits, you know a 'cheap' shower pan can be quite expensive. Ripping out showers, repairing ceilings, putting in new subfloors and doing mold remediation isn't anybody's idea of a good time.
If you're looking to replace a way-too-small yellowed, cracked and creaky fiberglass shower base or a water-saturated mud-set tile shower pan with a custom solid surface shower pan, you have to 'get it right' once and for all. You need the facts. You don't want to become a victim of replacing a bad shower all over again.
My goal in this article is to give you, as Joe Friday on Dragnet used to say (now I'm showing my age), just the facts ma'am (or sir to be politically correct) about solid surface shower pans. What are the frequently asked questions? What are the not-so-frequently asked questions people should be asking? I want to help you figure out if this pan is right for your next job. Let's check out these 7 facts to save you research time, cost and aggravation.