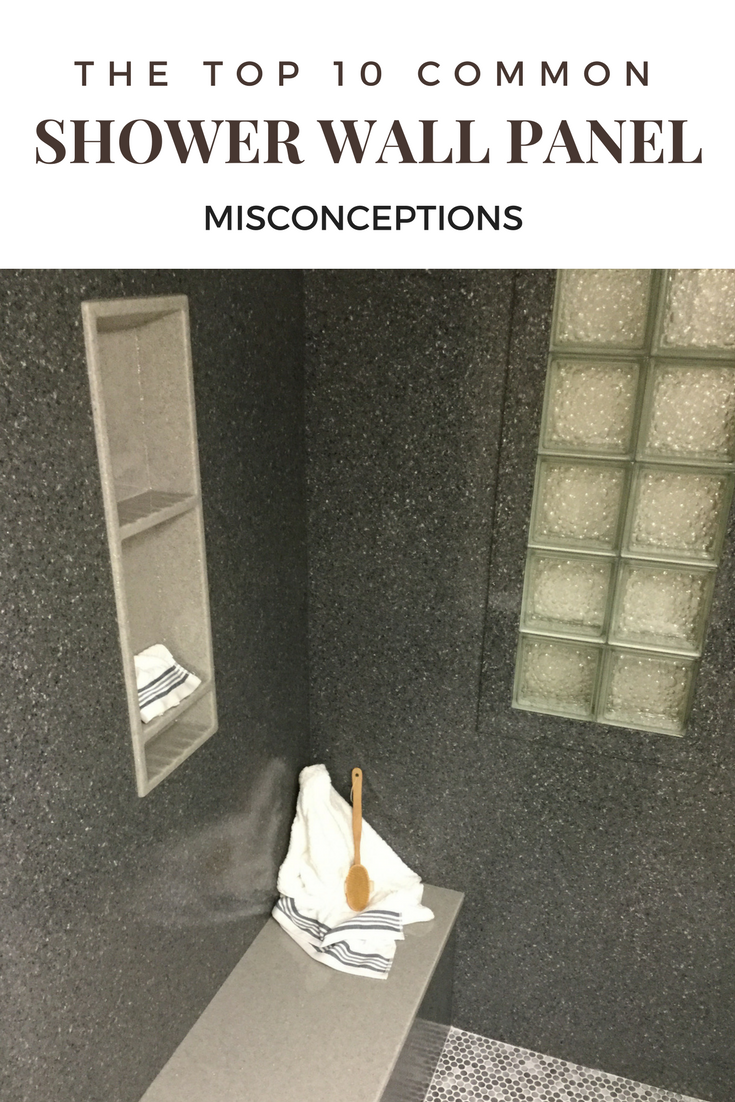 Updated February 3, 2019
Susan goes to neighborhood big-box store in search of shower wall panels to replace the tile shower she's sick of cleaning. What she finds is NOT impressive. Plastic-looking, boring, wafer-thin white piles of junk she wouldn't be caught dead with in her home. The guy in the orange smock was clueless on how to install these panels – once she was able to track him down. When she left – dejected and without a solution – she thought, "I guess this wouldn't have worked anyway. The size of my shower is not a standard 36″, 48″ or 60″. I suppose I'll settle for another high-maintenance tile shower."
Can you relate to Susan's story?
Unfortunately, there is a lot of misinformation, misconceptions and just bad input about shower wall surround panels in the market. Sometimes this bad information comes from contractors who want to do what they "always" do – give you a tile shower (of course they don't have to maintain it). Employees at big-box stores are well meaning. However, it's impossible for them to be an expert on the options and installation details of the 35,000 SKU's (stock keeping units) in their store. When you look at the shower wall panels the big-box stores carry they are mass-produced and of low quality.
How do you sift through what's fact and fiction about shower wall panels and get a system which will work for you and is nice enough you'd want them in your home?
I'm here to blow up the misconceptions in the marketplace. I've seen too many homeowners get "coerced" by contractors (or received bad advice from part-time retail employees) and make bad shower remodeling (tiles and panels) choices they are stuck with for years.
In this article my goal is to help inform you about "fake news" when it comes to shower wall panels. At the end feel free to add misconceptions #11,12, 13 and 14 you've learned during your research. As Joe Friday on the old TV shower Dragnet might say, my goal is to provide you with, "Just the facts, ma'am." Let's check out the top 10 misconceptions (they are in no specific order) about shower wall panels.