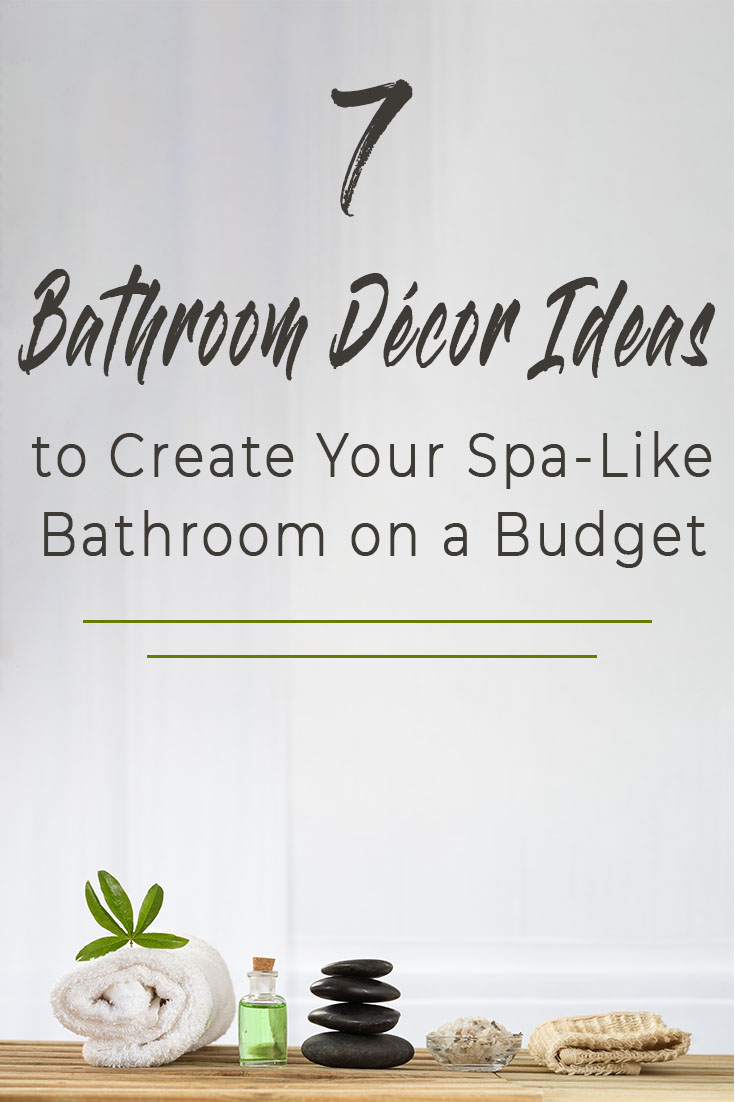 Cluttered. Outdated. Dingy. Dark. Depressing. Cramped.
Are these the words you'd use to describe your bathroom today?
It doesn't take long for a bathroom to get out of hand. Curling irons, blow driers, and a massive array of beauty products littered on your tiny vanity counter. Tile showers with dirty, mold stained grout joints which scream out – GROSS! Pitted chrome fixtures which don't exactly look 'shiny and new' but they do 'boast' (sarcasm intended) constant water spots (which are like nails on a chalkboard to you).
Even though you'd like to create the luxury spa-like bathroom experience like a day at The Ritz, your budget more closely resembles a Hampton or Holiday Inn.
You've wondered….is there a way to breath new life into this tired old bathroom? Can I give it a spa-inspired setting without blowing ALL the kids college fund in the process? The short answer is…yes there is.
In this article, I'll present 7-bathroom décor ideas to create a spa-like bathroom on a budget. Some of these ideas only involve a trip to your local candle shop, Bed Bath and Beyond, or one of your favorite on-line stores. Other ideas are more extensive and would be included in a mid-priced bathroom remodeling project.
So, what have you got to lose? Read these 7 ideas and see which can help catapult your 'ugly duckling' bathroom into the relaxed, spa-like experience you've dreamed about.