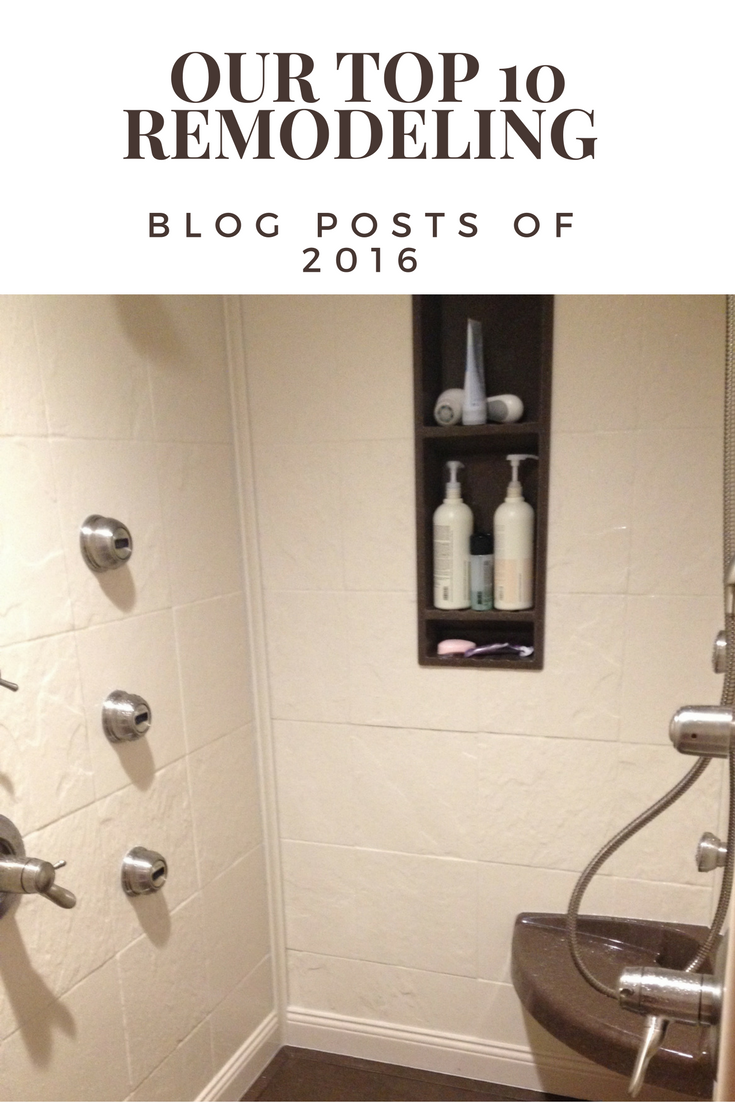 Thank you for reading our remodeling blog this year! Your support has resulted in the blog growing over 2x what it was in 2015 – and I can't thank you enough.
Before writing posts for next year I wanted to give you a glimpse into those articles you liked the best and some input about trends and happenings in the remodeling industry. You'll see from the list below your interest in showers (walk in showers, shower design, shower kits and even shower accessories) was through the roof. For the articles written about glass blocks you showed most interest in the "secrets nobody tells you about glass block windows" and the unfortunate departure of Pittsburgh Corning as a manufacturer (it's always disappointing to see a US manufacture decide to exit an industry and take jobs with it!). Lastly – although I only wrote two articles on a cool tiny home project you were all over it. If you missed any of these blog posts, please go back and take a look by clicking on the article title links below.
Without further delay let's get to the top 10 remodeling blog posts for 2016! I will tell you the top story was completely surprising to me (I never would have "thunk" it).