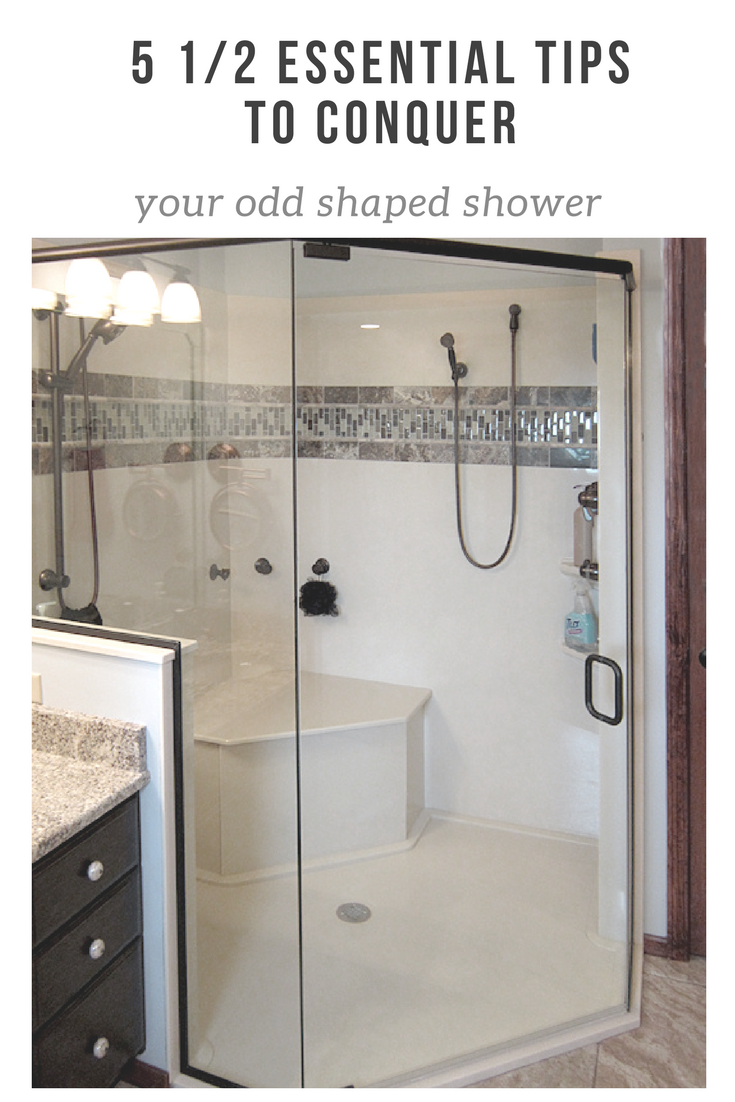 Updated March 16, 2019
Freddie sent me the pictures – and even a drawing – of his odd shaped shower and he was absolutely on the money when he said, "Mike – this thing is one of the funkiest bathrooms you'll ever see. What were the last owners thinking when they created the weird angles in this space? Even though I've done a bathroom remodeling project or two in my past I've never encountered a beast like this shower. Can you help me figure this puzzle out?"
Unfortunately, Freddie is not the only one in this country with an odd shower which is funky with a capital "F!" It's simple to identify and say – Man, that is an odd space – it's much more challenging to get a game-plan to conquer this crazy shower and transform your bathroom into a functional, stylish and maintenance free place. Even after Freddie sent me pictures and a drawing it took 45 minutes on the phone to BEGIN to get a plan together to get this weirdness under control.
This brings up the question, "What do you need to know to tame a lion-sized bathroom remodeling challenge? What assistance is required to not only conquer this beast, but to create a space which is much better than the fungus-infested, dirty-grout, odd shaped shower you're stuck with today?"
My goal in this article is to give you practical tips to get your arms around this project – whether your man (or woman) enough to tackle it as a DIY'er – or plan to bring a contractor in (note – if you look for a professional contractor you'll need to find one who likes a challenge, knows what they're doing, won't demand your first- born child or force you to take on a second job to pay for this remodel to 'get 'er done). Let's look at these 5 ½ tips (the ½ tip is the cherry on the top) and stop putting up with the nastiness that is your strange shower today!