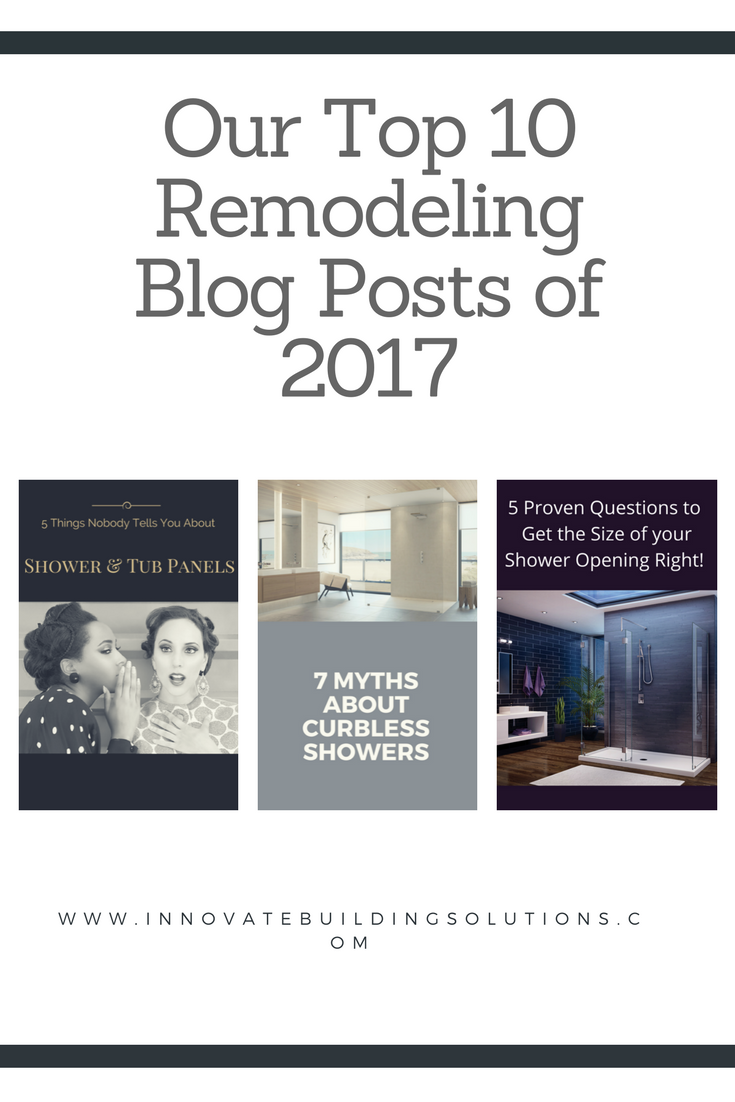 (note – this blog post should be subtitled, "I Was Determined to Blow Up My Current Tub and Shower Stall in 2017)  
Thanks for your interest in my blog in 2017. Traffic doubled to over 50,000 visitors per month and one thing was painfully obvious – you do not like your current tub and shower stalls!
As you'll see below 9 of the 10 top articles were focused on the pains, problems and solutions to fix the "wet spaces" (AKA your tub and showers) in a bathroom remodel. You wanted to learn how to get rid of step over shower curbs and climbing over tub rails which cause falls and hospital stays for family members. You wanted to learn how to stop having to clean tile grout – without resorting to cheap white plastic panels from your local big box store. You wanted to learn ways to get a stylish, low maintenance shower or tub without blowing your budget.
While 2017 was also the year of the Rooster in the "all important" Chinese Zodiac (and I will come clean and say I was born in 1960 – the year of the Rat– that's not very flattering), for my blog 2017 was the year of the shower stall.
If you'd like to "blow up" your current tub or shower stall in 2018 (OK – maybe not literally) save yourself research time, money and aggravation by reading through our top 10 remodeling blog posts of 2017. We'll build up to the top post at the end.