Our top 10 remodeling blog posts of 2017 – Innovate Building Solutions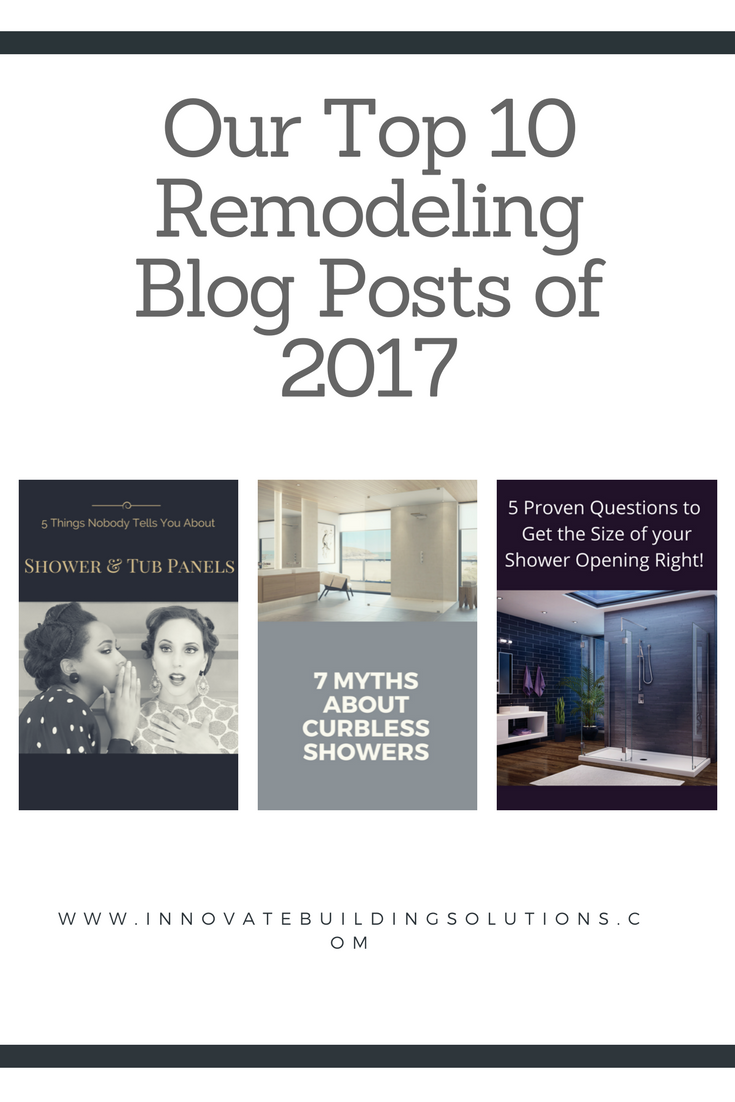 (note – this blog post should be subtitled, "I Was Determined to Blow Up My Current Tub and Shower Stall in 2017)  
Updated March 23, 2019
Thanks for your interest in my blog in 2017. Traffic doubled to over 50,000 visitors per month and one thing was painfully obvious – you do not like your current tub and shower stalls!
As you'll see below 9 of the 10 top articles were focused on the pains, problems and solutions to fix the "wet spaces" (AKA your tub and showers) in a bathroom remodel. You wanted to learn how to get rid of step over shower curbs and climbing over tub rails which cause falls and hospital stays for family members. You wanted to learn how to stop having to clean tile grout – without resorting to cheap white plastic panels from your local big box store. You wanted to learn ways to get a stylish, low maintenance shower or tub without blowing your budget.
While 2017 was also the year of the Rooster in the "all important" Chinese Zodiac (and I will come clean and say I was born in 1960 – the year of the Rat– that's not very flattering), for my blog 2017 was the year of the shower stall.
If you'd like to "blow up" your current tub or shower stall in 2018 (OK – maybe not literally) save yourself research time, money and aggravation by reading through our top 10 remodeling blog posts of 2017. We'll build up to the top post at the end.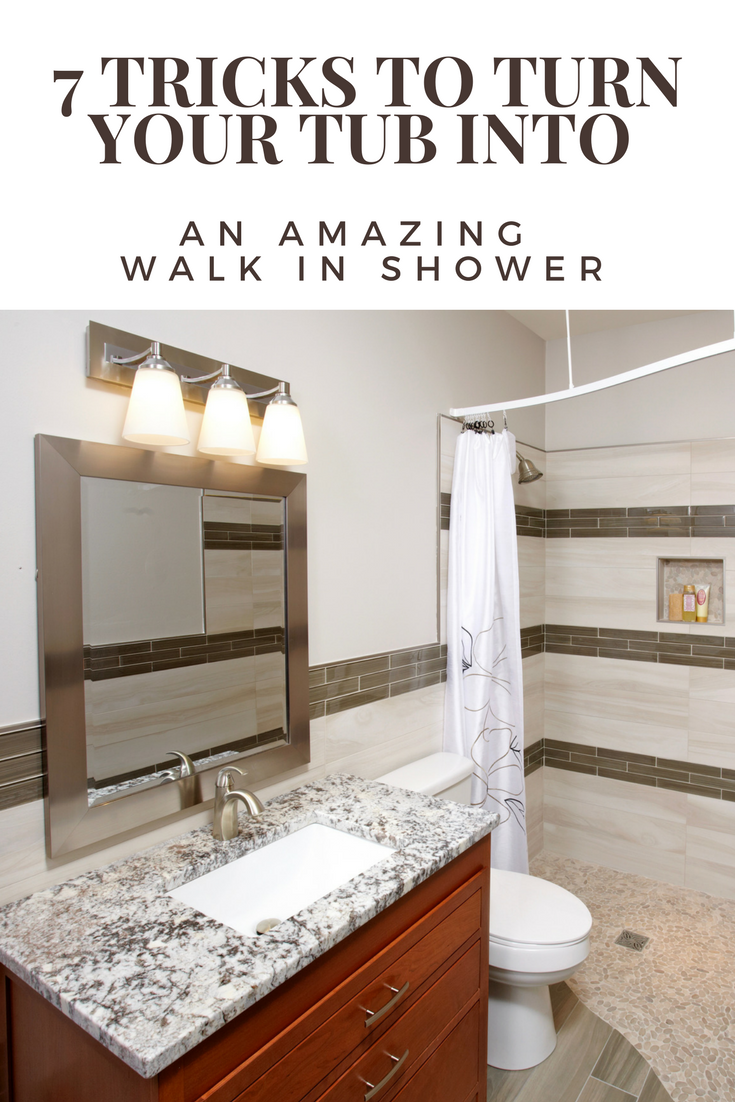 Realtors says tubs are good for resale – but I say tubs are more useful when converted into walk in showers. In this article you won't learn how to Make America Great Again – but you will learn how to make your 60" x 30" tub space cool again (with inventive shower systems). See how adding curves (like Beyoncé) will help you gain style and space in a tub to shower conversion. Get tips to get rid of the evil shower curb (a constant trip hazard). You'll even learn how shower drains can be stylish and add function to a small alcove space. Tub to shower conversions don't have to be tricky – but they can be magical when you use these 7 tricks.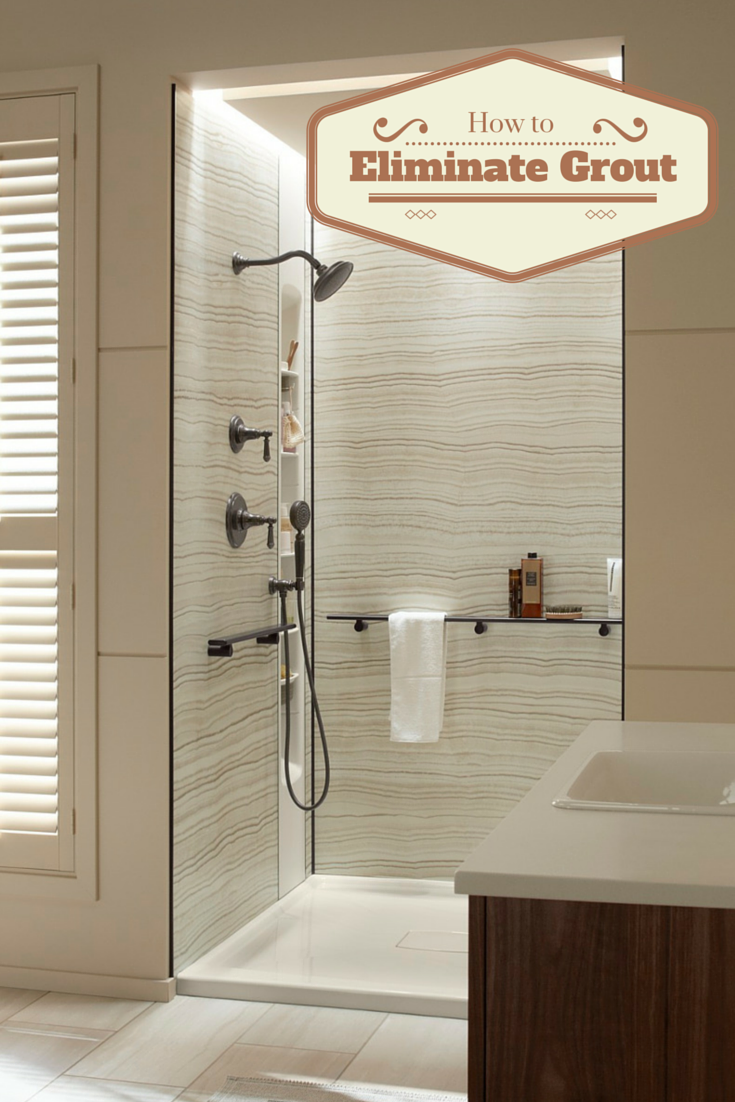 The number one complain – BY FAR – of existing showers and tubs is not the ceramic tiles – it's tiles evil-stepsister (or stepbrother to be politically correct) the tile grout joint. This article struck a nerve with readers because you are sick and tired getting on your hands and knees cleaning grout joints. In this post to see how thinking big – larger tile, larger drains – is one strategy to tame grout joints. Another option you'll learn is how to eliminate joints altogether with decorative shower wall panels. These aren't the ugly thin plastic ones you'll find from high-pressure home improvement salespeople or in the big box stores either. Don't allow yourself to be a slave to grout joint cleaning anymore.
 
Do you think low maintenance and high style is impossible in a shower? Think again.

In this article you'll see fun examples using 3 different grout free shower wall panel systems (solid surface, faux stone panels, and super-sleek contemporary high gloss walls) paired with low fuss shower pans made from durable solid surface and/or lower cost acrylic materials. See how you can get the best of both worlds in a shower – low maintenance and high style.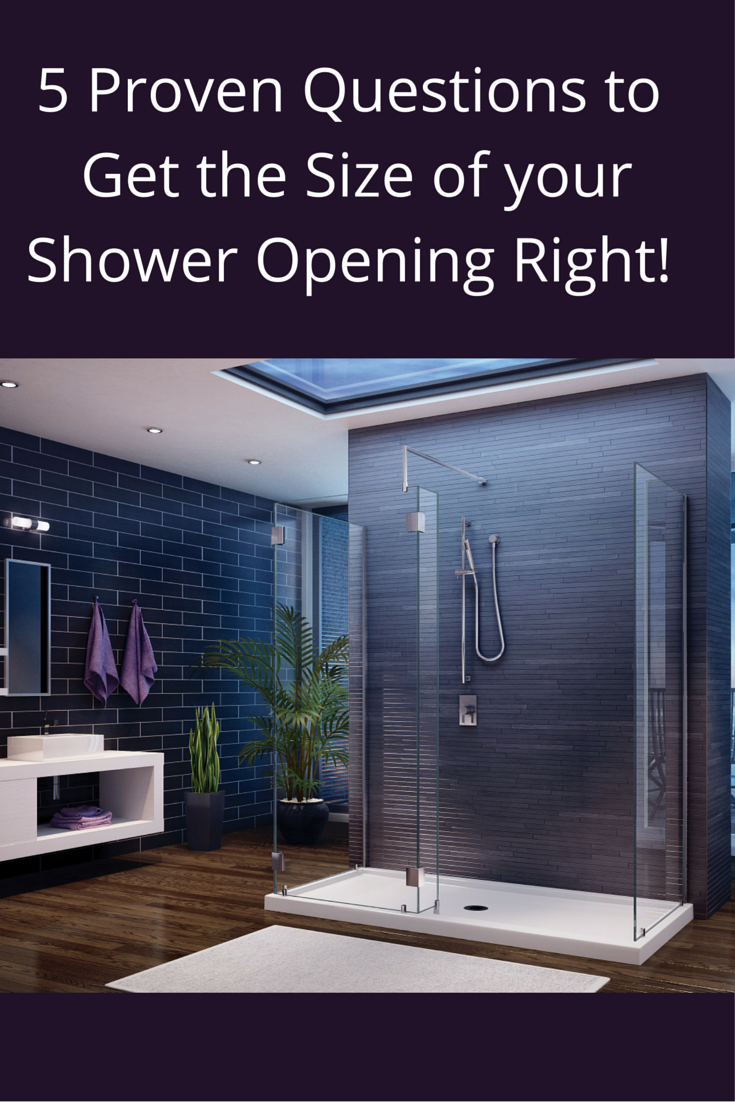 The size of the shower opening is not a question many people think about …. until it's too late. You can build the nicest shower known to man (or woman) – but if circumstances make it impossible for a family member to get into it (maybe their mobility is not what it used to be) the shower can be become useless. This change might force you to "re-remodel" (is that even a word?) and redoing the shower you previously remodeled. In this article you'll learn to understand the options in shower openings (with a standard height curb, low profile curb, ramped or curbless designs). You'll even be "subjected to" some ugly pictures of me demonstrating why you should measure yourself (and other family members) when thinking through this often overlooked (but important) decision.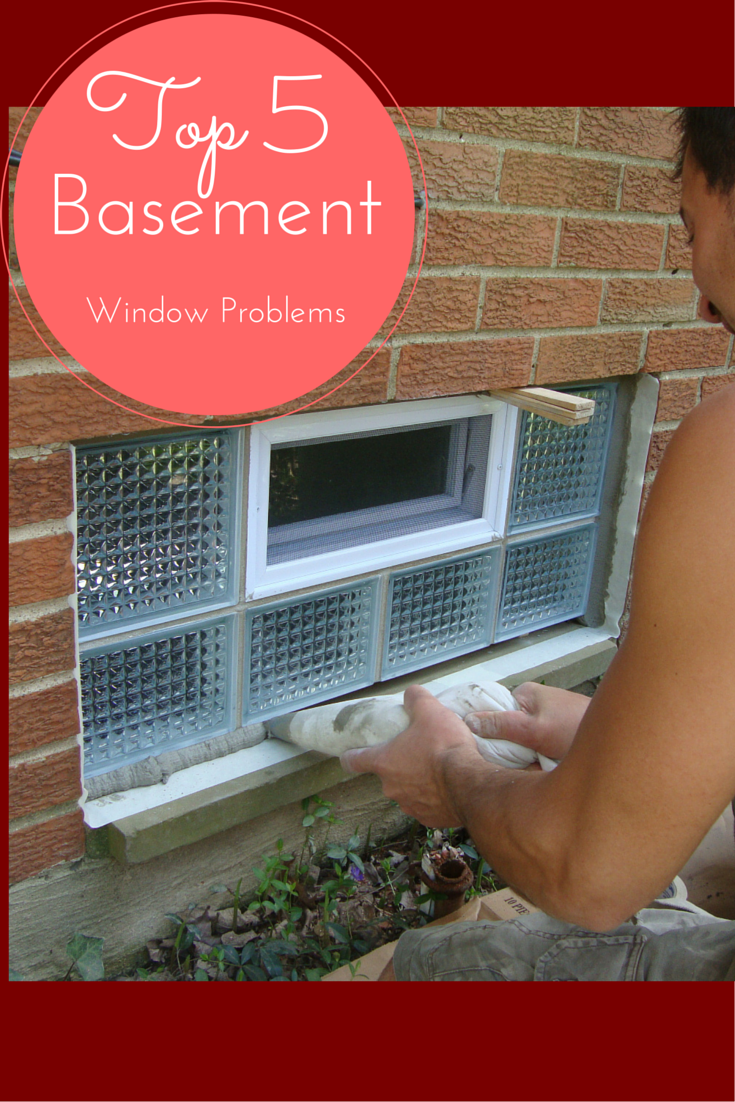 Yes – 2017 was the year of the shower for my blog – but that is not all I write about. It's nice to see at least one (lonely) top 10 post about something other than showers. This article looked at those oh-so-lovely (sarcasm intended) basement windows. Those nasty, rotten and rusted "gems" which do almost nothing to keep the cold out of your home.
In this article you'll see how to use exhaust fans, egress windows and high security Protect-All glass block windows to get rid of bugs, button up your home – and keep burglars out.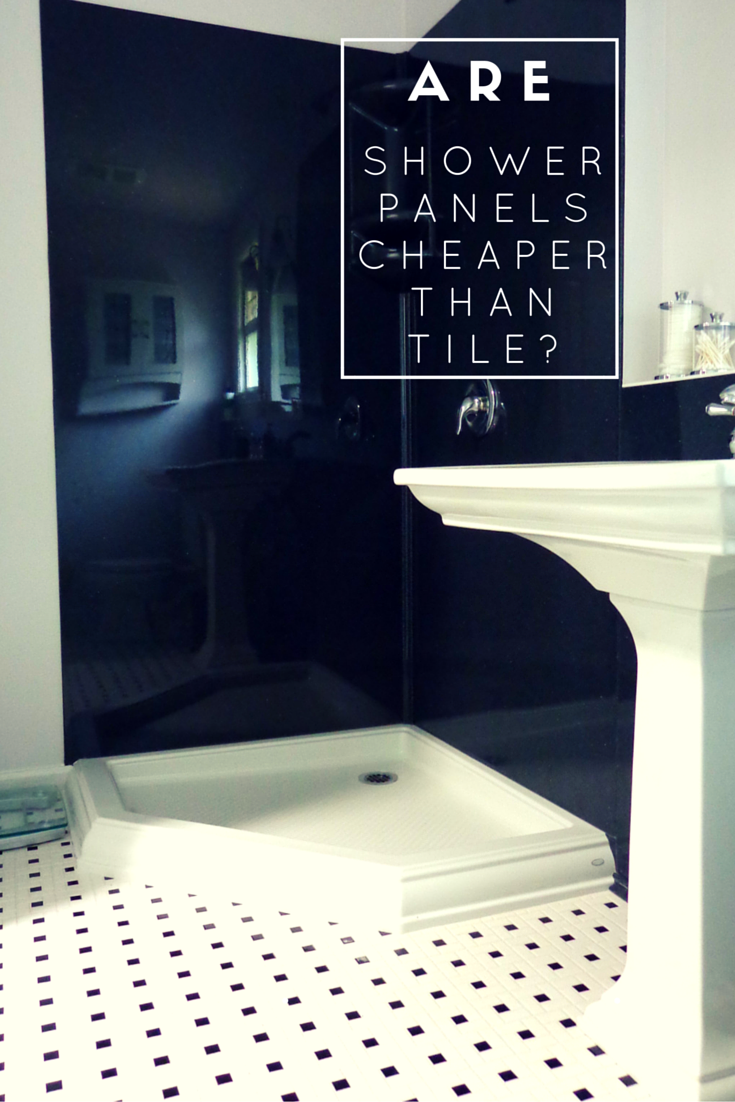 I should have started out answering the question of this post about whether shower wall panels are cheaper than tile by saying – yes, no and maybe. Now, how's that for evasive!
The truth is when comparing the costs of tile to grout free wall panels you need to look at many factors including:
Are you doing your own installation? In this case tile will be cheaper because a large chunk of costs in a tile shower is labor.
Who is doing the ongoing maintenance? Tile will require maintenance – if you're sucking it up and getting out your own scrub brush and chemicals– then tile will be cheaper. If you aren't willing to clean your tile this shower will become more expensive than wall panels as you continue to shell-out money to the "Grout Doctor, Grout Medic etc." to keep it clean and mold free.
What tile pattern do you want to use? Herringbone patterns are significantly more expensive than wall panels because they require intricate cuts and the installation pattern is too consuming to put up.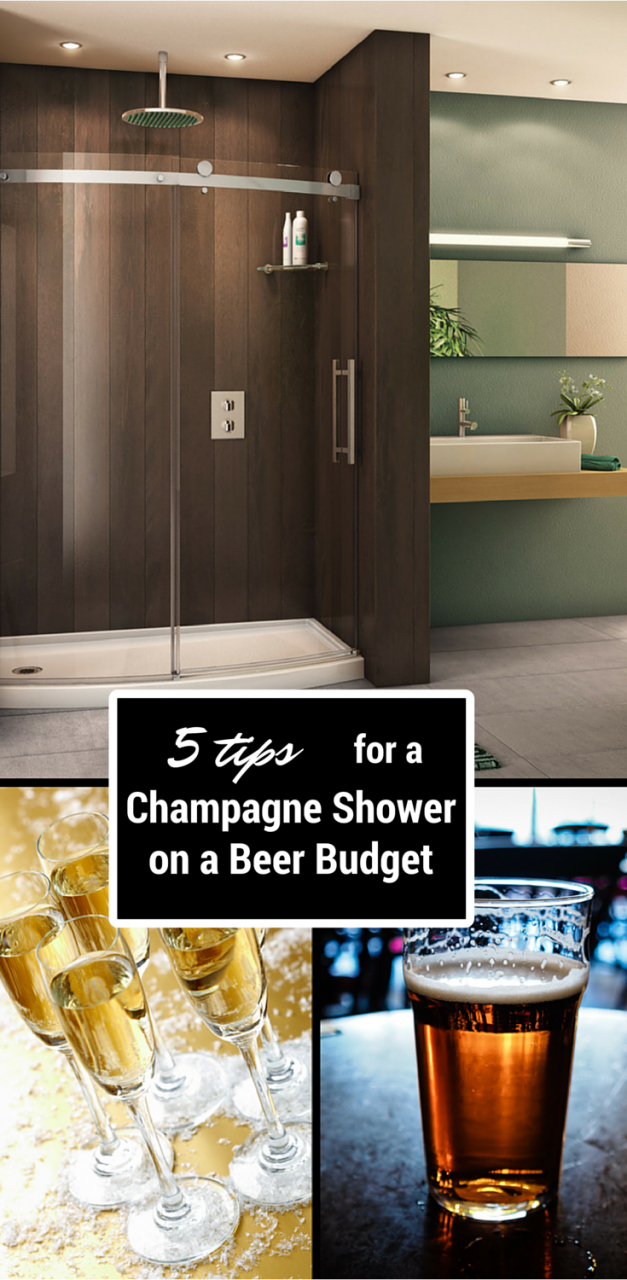 Who can't relate to having champagne tastes and a beer budget? I bet you know what I'm talking about here. The challenge becomes if you want a stylish shower but don't have a Bill Gates budget – how can you infuse some cool into your project while sparing your limited remodeling funds?
Check out ideas in this article like using fun shaped shower bases which don't cost an arm, a leg and your first-born (although if you did unload your first born you would have more money for the remodel – just kidding…but it's true – ha! ha!). Learn how decorative shower wall panels will give you the look of fancy stone at a fraction of the price. See how eliminating the shower door will cut cost and make it easier to walk in (now that's a double bonus).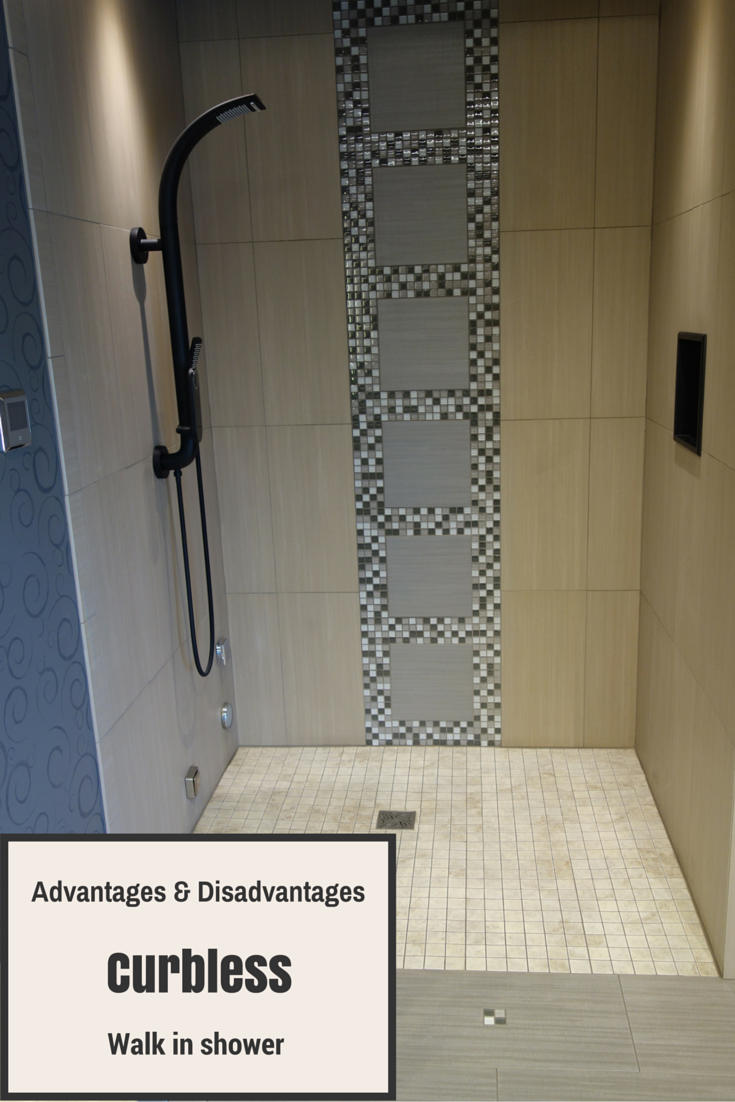 Some people love them, and some hate them – the curbless walk in shower. You may be asking, "What's to love?" For one, curbless showers are practical – everyone from grandkids to grandparents can get in. They also get rid of nasty shower door tracks you hate to clean. They can be used in very small spaces (think European wet room systems).
For those who don't like the walk-in showers one complaint is they don't look forward to showing off their "hot" bodies. This could be because they don't feel as hot as they did in their twenty's – I can relate… thinks the 57-year-old writing this post. They also don't like the cold coming through the opening of the shower. Dig into the positives and the negatives of the curbless shower in this article.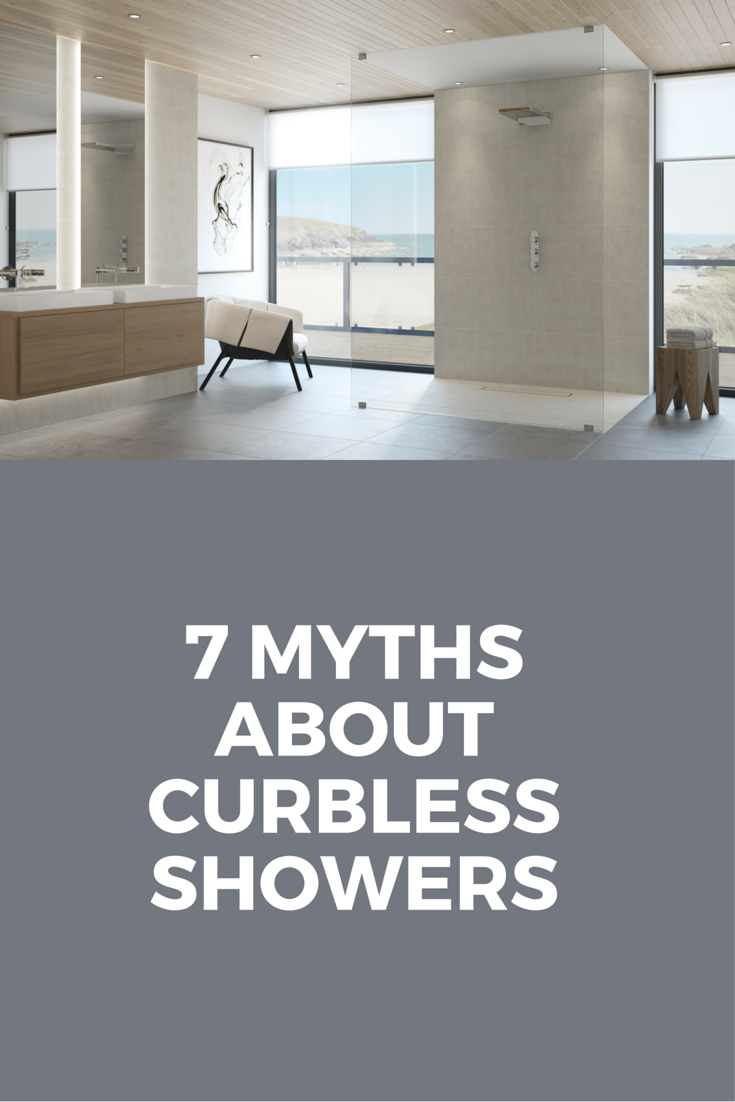 The second most popular remodeling post pairs up with #3 above – but in a slightly different way. Most people are misinformed (especially by their contractors) of what is (and is not) possible with a one level shower. Many contractors today still use "old school" one level shower construction methods. They cut into the joists, then "drop the floor" and pour concrete to make a one level shower. Old school techniques are … well – old school – and in this case out of touch.
Read how you can do a one level shower in small bathroom. You'll learn about easy to install products which are waterproof and eliminate all shower curbs without subjecting yourself to old school techniques. Don't be "snowed" by contractors who dabble in curbless showers. Dispel the commonly held myths in this article.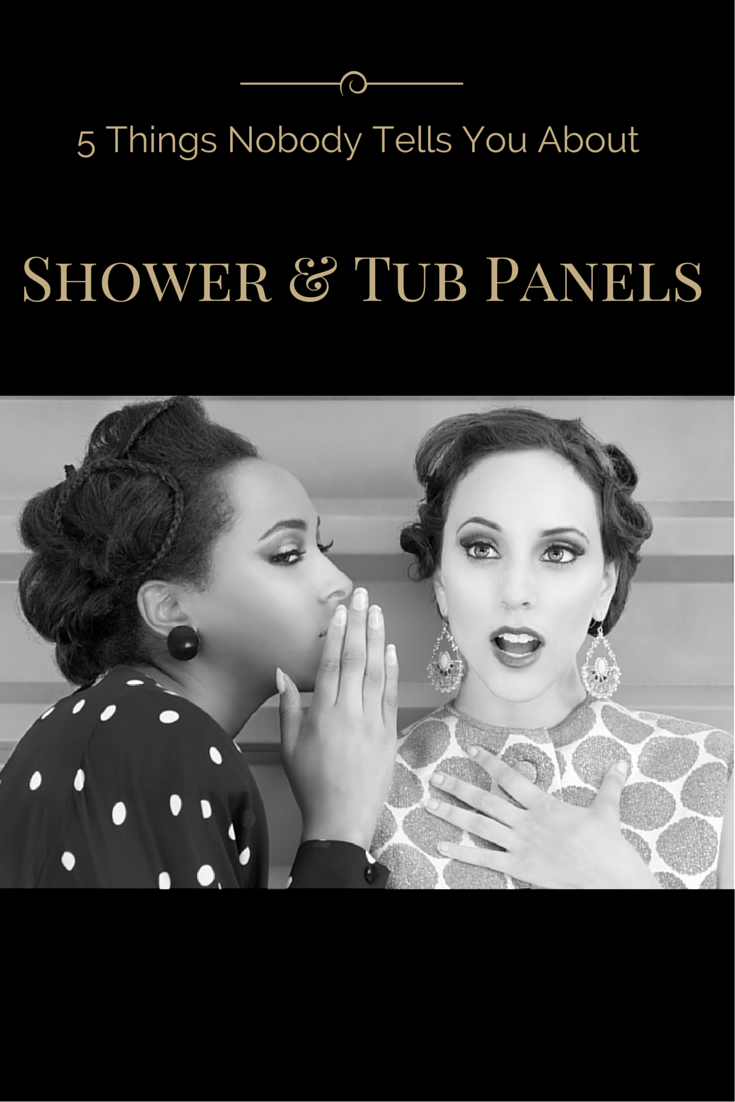 With 85,048-page views and 26 comments it's fair to say getting the "inside-scoop" on shower and tub wall panels is hot, hot, hot. What is not hot is the misinformation about these products (sometimes by pushy salespeople who want to "force" you into buying what they are selling). When you read this post you'll see many lines of shower and tub wall panels are DIY friendly (you don't have to hire a contractor to do the work). You'll also learn why one-piece systems make no sense in remodeling (and the one-piece fiberglass shower the builder put into your home originally isn't too swell either). You'll also see why tub and wall panel systems are not only for standard sized showers. Get the inside scoop so you can make an informed decision.

Conclusion
Thanks for following and reading my blog in 2017 (and putting up with my humor). The year started off a bit rocky (my 2nd visit to a hospital with a heart attack wasn't what I had in mind) – but your encouragement kept me writing and (hopefully) helping you along your remodeling projects one word (and too many early mornings) at a time.
I'm super-excited for 2018. We have some fun new products on the horizon – including a warm, inviting wood feature wall system my staff is drooling over and looking forward to talking to you about – once I get the web page written!
I appreciate your feedback and support. If I can be of assistance to you in 2018 – it would be my pleasure. Whether you need a new shower, bathroom remodel, replacement window or door, glass block shower or window – or a new wood feature wall system – you know we are honored to serve you!
If you're a remodeler or builder and want practical advice on remodeling products, industry trends, marketing and sales tips to grow your business (and cut day to day hassles), start reading my newest blog – Innovate Builders Blog. It's packed with ideas you can use now. Click here to Sign Up for the Innovate Builders Blog.
Mike Foti
*************
For nationwide supply of bath and shower wall panels, glass block shower and window system and wood feature walls contact Innovate Building Solutions at 877-668-5888. For a complete bathroom, kitchen or basement remodeling in Cleveland contact Cleveland Design and Remodeling (216-658-1270) or The Bath Doctor in Columbus (614-252-7294). For a glass block project call Cleveland Glass Block (216-531-6363) or Columbus Glass Block (614-252-5888).
---
Mike Foti
President of Innovate Building Solutions a nationwide supplier and regional (Cleveland and Columbus) remodeling contractors. Some of our product lines include glass counters, floors, backsplashes, glass blocks and grout free shower and tub wall panels
---