5 Secrets Nobody Tells You about Glass Block Windows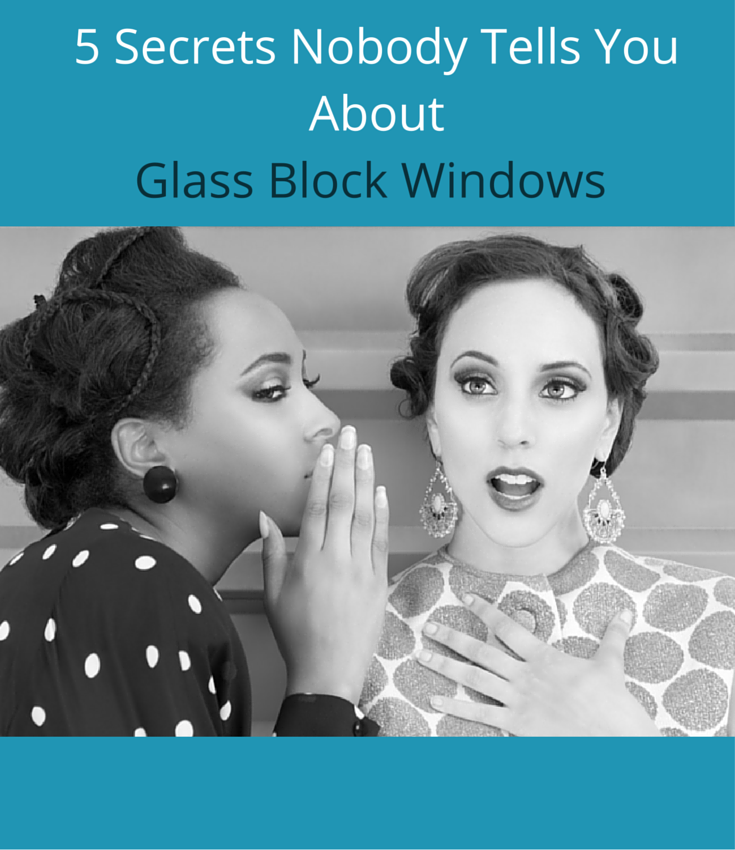 If you call or walk in your local home center or building material supply store and ask someone a question about glass block window design, fabrication or dare I say it – installation – you'll be lucky if they even know if they carry glass blocks in stock (by the way in most cases they don't carry this material)! Maybe you've got a unique design or a tough installation question and you not only need basic advice you need a "masters-level" input (or the "untold story") on how to work with this classic material.
If you're looking for deeper input you've come to the right place. In this article, we'll take a look at 5 little known secrets about glass block windows which can help you get an improved design and quality of the installation. Let's dig in!

Little Known Secret #1 – There are good, better and best ways to fabricate (put together) glass block windows
Glass block window fabrication is definitely an area where a "one size fits all" approach doesn't make sense. In most cases it is best to prefabricate (or manufacture beforehand) a glass block window before you go to install it into a rough opening. The reason for this is it's very difficult to try to put the blocks together unit by unit inside the window sash. In choosing a fabrication method it is best to ask yourself, "Do I want one which will blend the best with the brickwork or the home or do I need the highest level of security, energy or water protection I can get? Would it be best for this project to choose the cheapest system?" These questions will drive whether you want to use the good, better or best fabrication methods. Let's look at the advantages and disadvantages of these 3 types of prefabrication approaches.
The "good" – silicone glass block windows – The silicone method of fabrication is cheapest because the blocks are butted together (with nothing filled between the inside cavities of the blocks) and can give an all glass look. On the flip side though they provide the lowest level of energy efficiency, security and are the least water tight.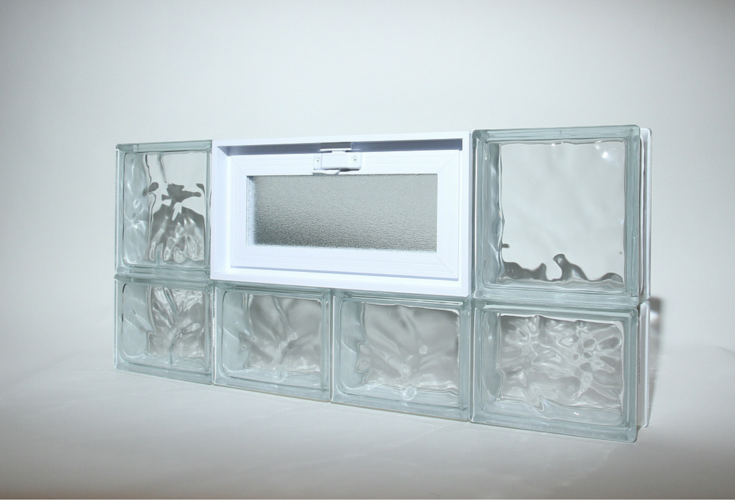 The "better" – the classic mortared together glass block window – This is the granddaddy of prefabbed windows. The window is built with a mortar and sand mix between the blocks. Its blends nicely with a masonry foundation and does a good job with securing a property. The challenge with this type of window is the mortar joints can sometimes crack if the foundation shifts.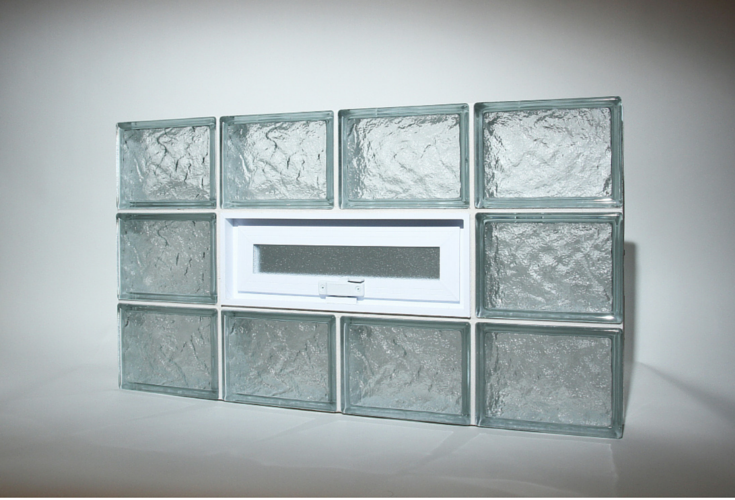 The "best" a Protect All glass block window – The "Protect All" window uses vinyl spacers vertically and horizontally between the blocks and has a 1/8" silicone bead on the outside. This window is practically impossible to break apart, is 20% more energy efficient and is more watertight than the mortared or silicone only windows discussed above. The negative is its initial purchase price is more expensive than the 2 other options.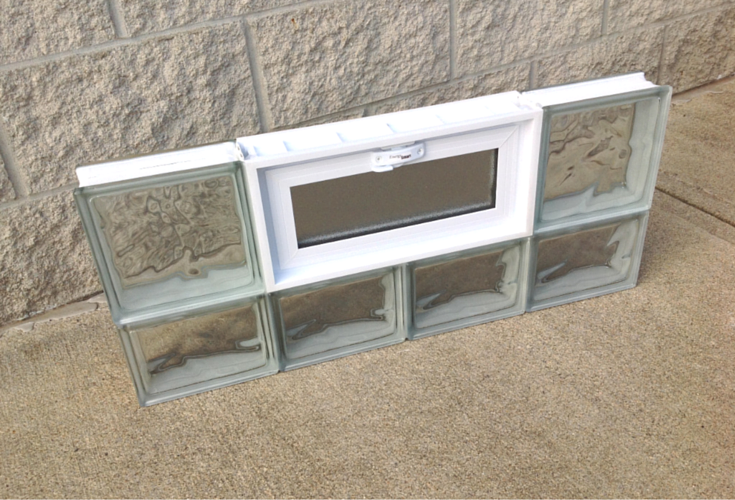 Little Know Secret #2 – Increasingly popular non-patterned (see-through) blocks can be offer complete privacy
You may be saying at this point, "Mike, this little known fact makes absolutely no sense at all! Why would I want a see-through block pattern and how can they be completely private?" The reason see-through blocks are growing in popularity is some people have gotten tired of the standard wavy patterns and are looking for a more modern looking block. With this being said many people are using glass block windows in bathrooms, showers or kitchens or other places where they want privacy so how could they even consider using a see-through block? Well now you can get a one side frosted or satin finished glass block which provides the modern contemporary look on the inside while maintaining complete privacy on the outside – a two for one special!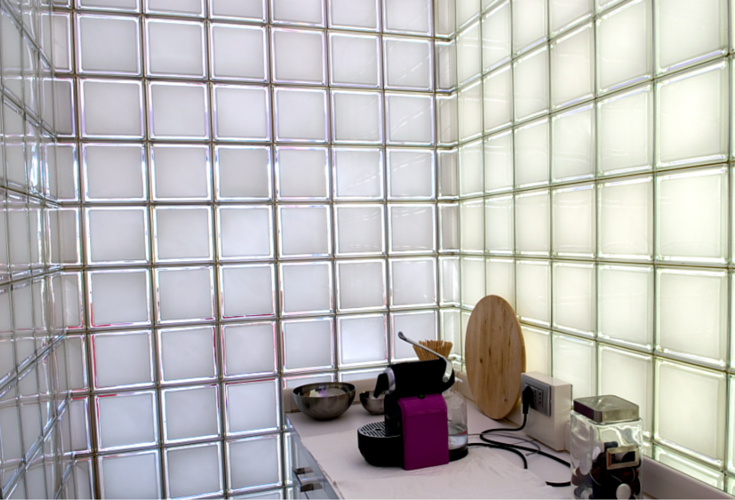 Little Know Fact #3 – The strongest glass block windows are not put together with mortar!   
Now this little known fact may seem totally nuts. When we make comments about something being sturdy you may say something like "it's built like a brick wall (and brick walls are built with mortar!). So – how could there be a glass block window which provides more strength than a mortared variety? Well with the Protect All glass block window system the vinyl spacers through the window are actually much tougher to break apart than mortar.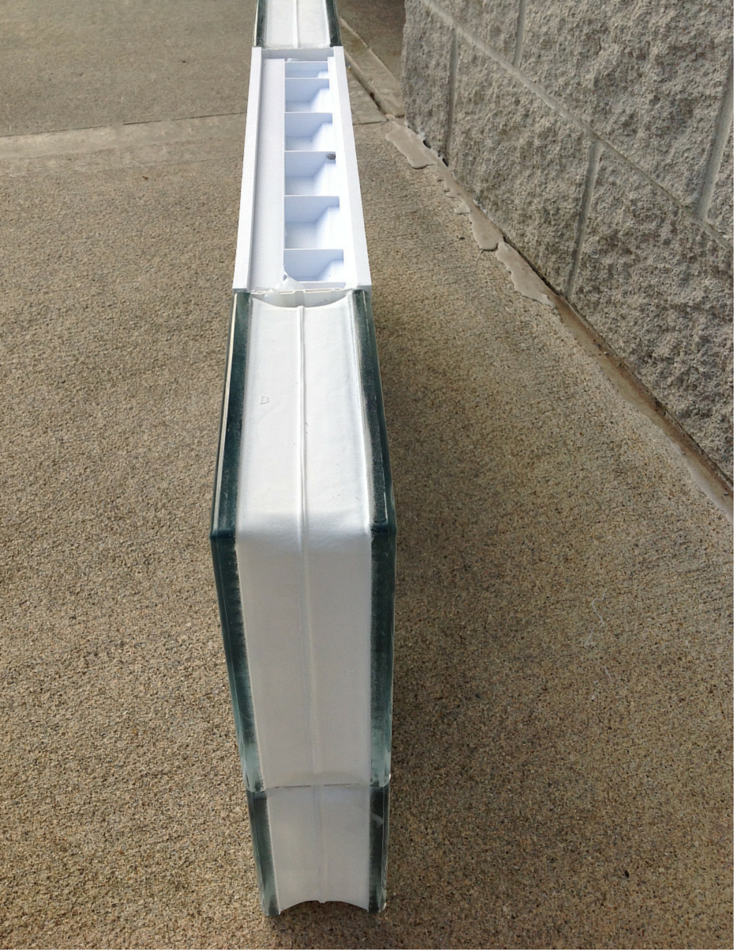 This system is so strong that it is safe to ship panels across the country with a standard trucking company. If you did this with a traditional mortared window I would almost guarantee you the prefabricated glass block window panel would arrive broken!
Little Know Fact #4 – Glass block windows are emerging beyond the look associated with re-runs of Miami Vice
Glass blocks came to be associated with the 1980's art-deco style right out of a scene with Sonny Crockett and Rico Tubbs on Miami Vice. While you still can get this classic wavy pattern look with glass blocks – the material has evolved with more modern patterns, textures and even the opportunity to mix and match colors to create a stained glass type of look (there are 104 different color and finish selections to choose from!).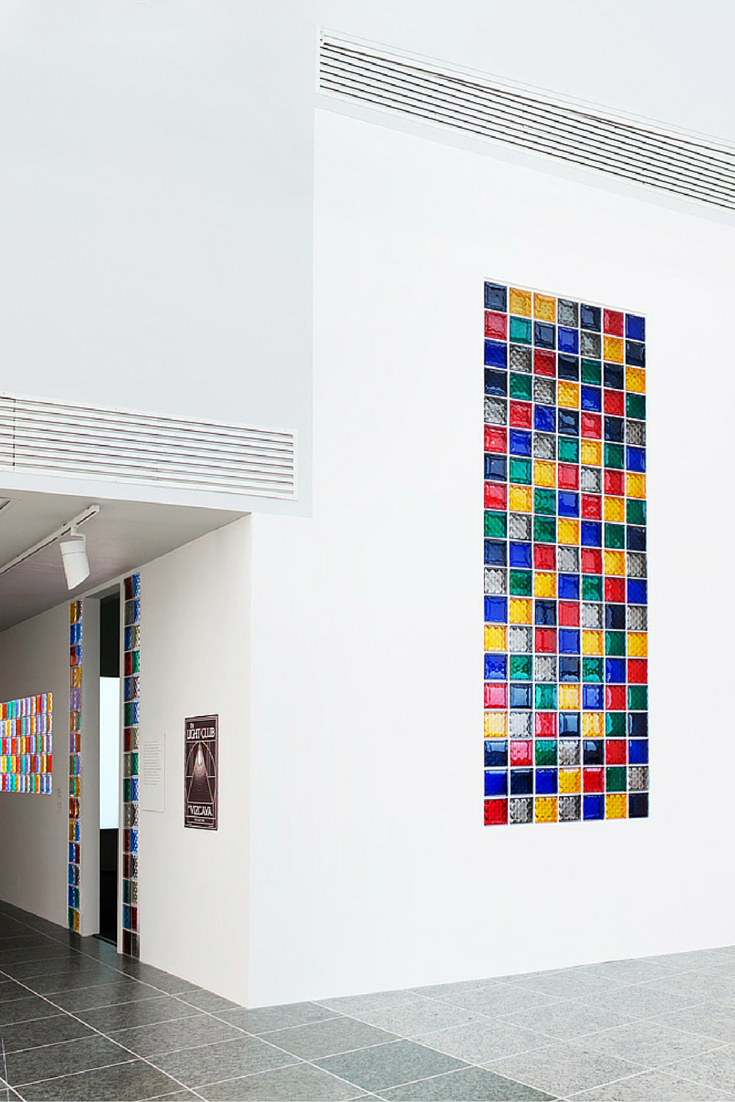 This ability to add different textures and sizes in a window which is strong and durable is a unique advantage of glass blocks over traditional windows.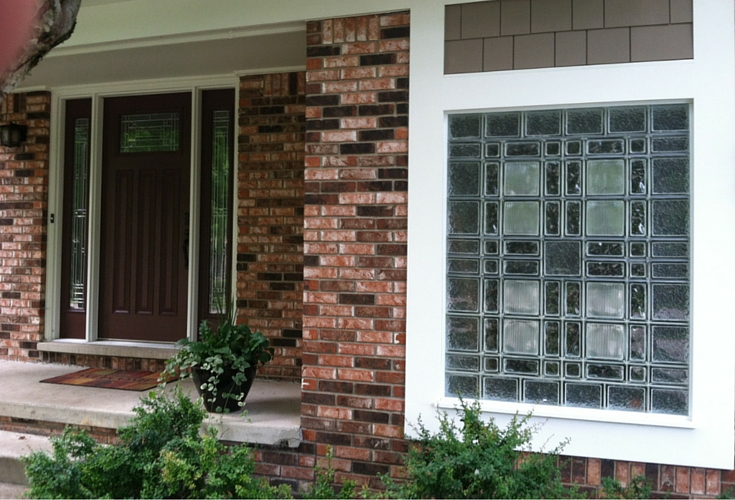 Little Know Fact #5 – You don't have to be a skilled mason to install a glass block window into a new home or room addition
With the invention of vinyl framed glass block windows you don't need to be a skilled mason to install these windows. A premade glass block window built into a vinyl frame with a nailing fin can be installed into any rough opening with the same tools you would use to install any traditional new construction window.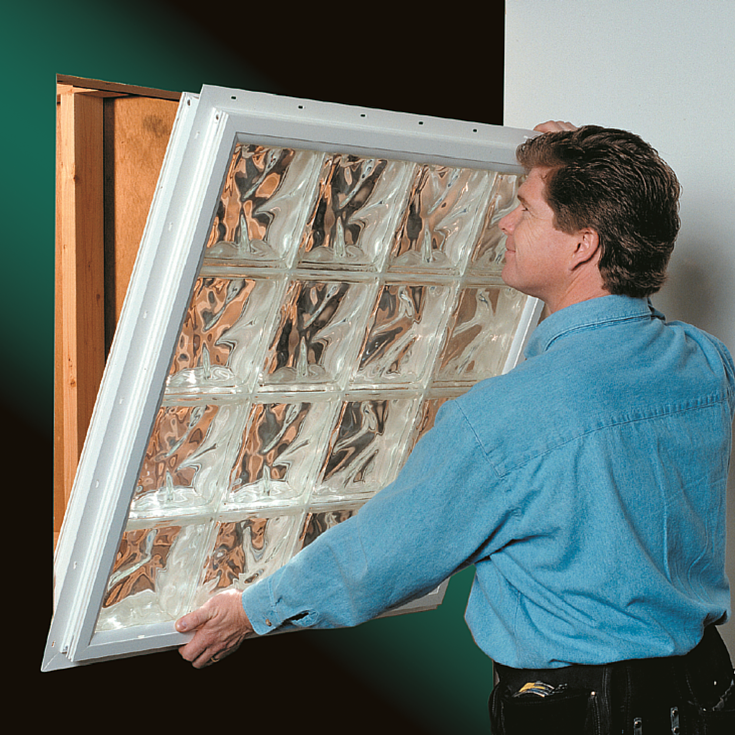 Conclusion
The reality is the glass block window has evolved – but the education about the fabrication, design and installation options has not been communicated well. Which of these 5 little known facts about glass block windows are news to you? If you want to get "masters-level" input on how to design, fabricate or install these windows please reach out at the numbers below.
###
For design and fabrication help and nationwide glass block window supply call Innovate Building Solutions at 877-668-5888. For a local installation contact Cleveland Glass Block (216-531-6363), West Side Glass Block (216-398-1020) or Columbus Glass Block (614-252-5888)
If you're a remodeler or builder and want practical advice on remodeling products, industry trends, marketing and sales tips to grow your business (and cut day to day hassles), start reading my newest blog – Innovate Builders Blog. It's packed with ideas you can use now. Click here to Sign Up for the Innovate Builders Blog.
---
Mike Foti
President of Innovate Building Solutions a nationwide supplier and regional (Cleveland and Columbus) remodeling contractors. Some of our product lines include glass counters, floors, backsplashes, glass blocks and grout free shower and tub wall panels
---