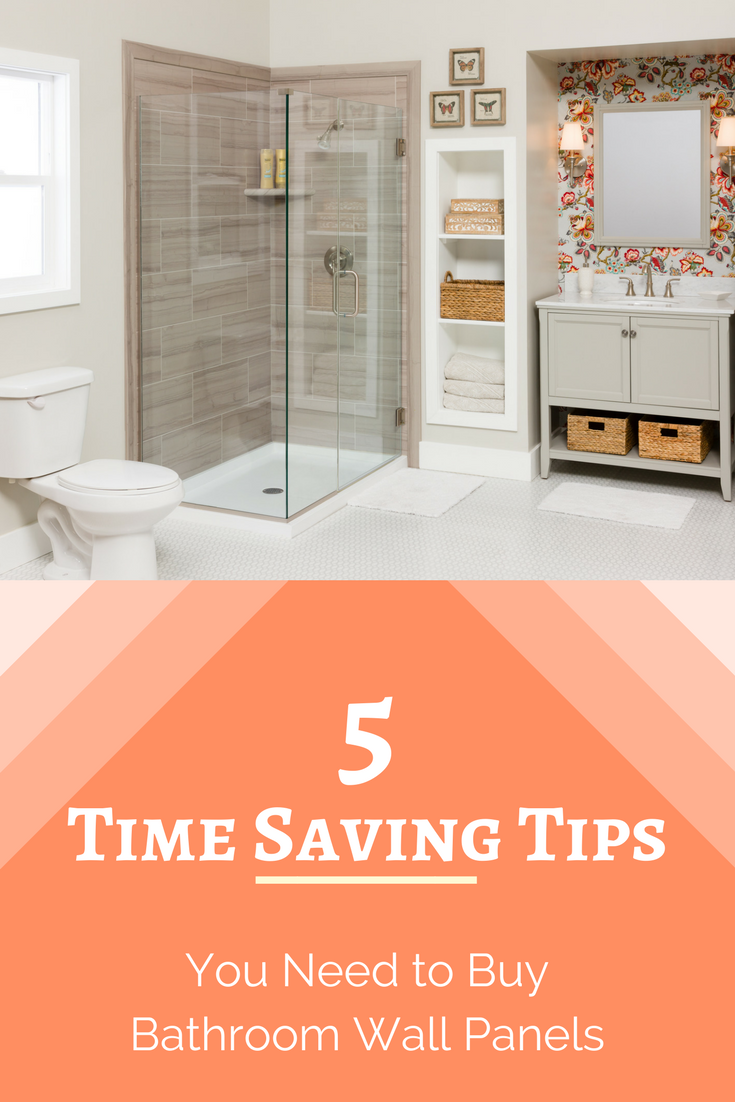 Updated March 23, 2019
You're fed-up cleaning black, moldy, nasty tile grout joints with your waaaay-too-worn scrub brush. You're looking to eliminate this hassle once and for all with bathroom wall panels. You start your search with great expectations. You get on the Internet. You go to your local big-box store. Then 'it' creeps in. The 'it' is frustration (as your time gets eaten up). Finding the best bathroom wall panels is harder than you thought. You're slamming into 'brick-walls' which look like the following:
Brick-wall #1 – You trip to the local home center store to 'pick up some panels' didn't turn out as planned. All they stock are cheap 'plasticky' looking things you wouldn't be caught dead with.
Brick wall #2 – You find the coolest bathroom wall panels EVER (need to say this in your best 'Valley-girl' voice), only to find out they're only available in the U.K – unless you want to buy a container of them. But you're not quite sure how the container is going to fit on your lawn and if you're going to be able to sell your entire neighborhood these panels as well!
Brick wall #3 – You've got your credit card in hand and are looking to DIY this project. You make call after call and nobody will take your money. They will not sell you the panels. No – they will only supply and install the panels for you. You can't afford professional installation, and besides, you're comfortable doing it yourself.
Brick wall #4 – It takes an act of God to get samples. How can you make this decision if you can't see, touch and feel the product? You don't want to spend your hard-earned dollars on junk. Sure, they look beautiful on the 'net. The challenge becomes what are you going to do if they are as flimsy as a house of cards after you take the shipment and the driver is long gone?
Brick wall #5 – Trying to find special sizes and pair them with a custom sized shower pan is as hard as getting Republicans and Democrats to agree on ANYTHING.
Can you recognize any of these brick walls in your search efforts thus far?
My goal in this article is to give you tips and strategies to blow past these challenges and successfully purchase the best bathroom wall panels for you. I'll get you – quickly and efficiently – past these hurdles with 5 practical tips whether you want to do it yourself or have them professionally installed. Let's check out these tips so you can throw out your tile scrub brush, get rid of your tile and not get stuck settling on generic-looking white plastic panels from your local home center store.