Garage Windows with Glass Blocks – An Excellent Product for an Area Growing in Importance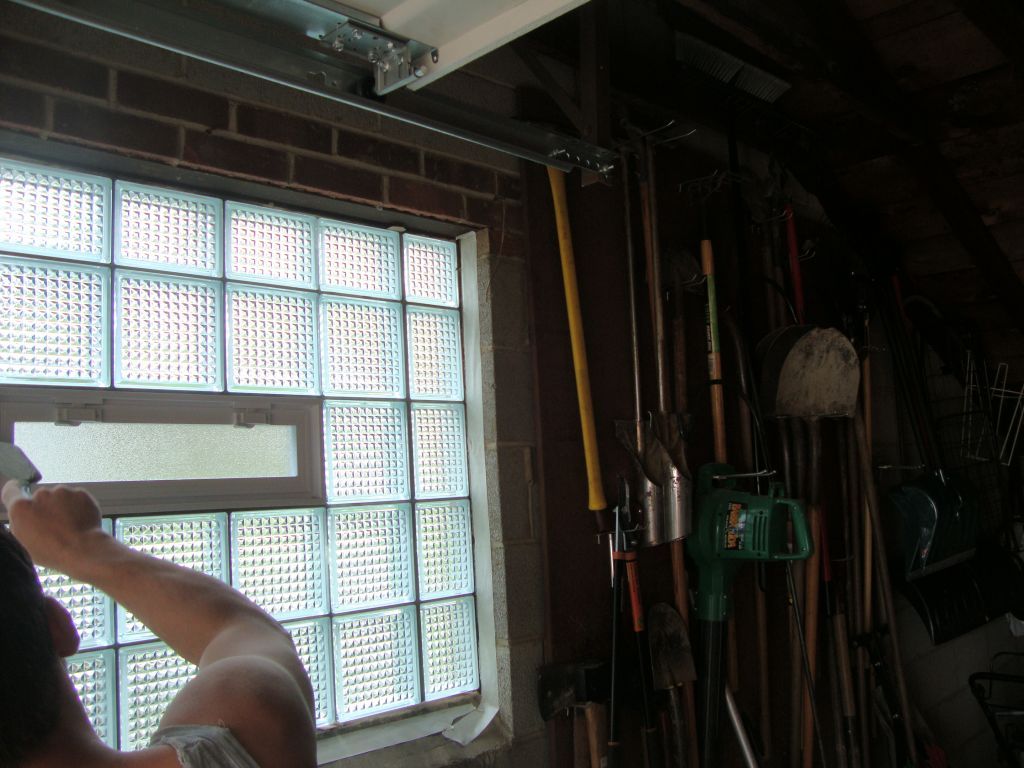 You may be asking – why should anyone care about the windows being used in a garage and why would glass block windows make sense in this space? Well in case you haven't noticed garages are becoming a "hot" area of a home. Check out some of these facts:
According to the U.S. Census 1.3 million garages per year are being converted into living space.
From the National Association of Home Builders in 1950 58% of new homes had no garage – today 91% of new homes have a garage and 83% have a 2 car garage or more.
17% of new homes in the United States have a 3 car garage.
So – what is prompting this increased interest in garages and what does that have to do with glass block windows? The reality is homeowners are looking for cost effective spaces that can be used as "flex" areas (i.e. for more than one use). In addition to parking cars people are now using garages for hobby and craft areas, workshops, children's play rooms, ping pong and pool tables, poker rooms and exercise rooms. With this increased interest (and money) being put into garages there is a need for better windows– that is where garage glass block windows come into place.
Learn below the benefits and options of these windows vs. the old single pane windows that are generally installed when the garage was built.
Benefit of Garage Windows with Glass Blocks
Although glass blocks have been around for years (and are being used extensively in basements, bathrooms and commercial windows) many people don't think about their use for a garage. Here are some of the benefits of this type of product vs. standard wood or metal framed windows.
Improved Security – With valuable elements in the garage (cars, tools, or craft and hobby materials) the need to keep intruders out goes way up. Garage glass block windows can either be mortared together or a specialized "Protect All" window (for maximum security) can be used that makes it virtually impossible to break in.
Increased privacy – With more obscure patterns of glass block it's difficult (or impossible with certain selections) to see what is inside the space.
More light transmission – In many cases unframed glass block windows can be used so there is actually more light space in an existing opening than existed with the old framed window.
Reduced heating and cooling costs – If you're looking to do a garage remodeling project to make this a flex type space you may be putting in a heating or cooling system. The glass blocks are a much better insulator than the existing single pane windows.
Options in Glass or Acrylic Block Garage Windows
Some of the more popular options include:
Different patterns of blocks – In most cases consumers want more privacy in a garage so patterns like the obscure "Wave" or high privacy "Iceberg" are desired. If someone does want a clear see-through block those exist as well.
Prefabricated glass block assemblies with or without a vinyl frame – glass blocks can be made into section for ease of installation and shipped anywhere in the country.
Ventilation – For the glass block windows air vents are available to provide high security while allowing air flow. For completely operable high privacy window a casement, awning or single hung acrylic block window may be the right solution.
Color glass blocks or frosted blocks – If you really want a cool look consider using colored or frosted blocks that come in over 104 different patterns.
What do you think about the use of a glass block garage windows? Please comment below.
###
To get free estimate on a glass block garage window installation or for nationwide supply of premade sections contact Innovate Building Solutions (877-668-5888) or for a local project their divisions including Columbus Glass Block (614-252-5888), Cleveland Glass Block (216-531-6363), West Side Glass Block (216-398-1020) or Mid America Glass Block (513-742-5900) of Cincinnati or Dayton and Akron (330-633-2900). This article was authored by Mike Foti
---
Mike Foti
President of Innovate Building Solutions a nationwide supplier and regional (Cleveland and Columbus) remodeling contractors. Some of our product lines include glass counters, floors, backsplashes, glass blocks and grout free shower and tub wall panels
---