7 Kitchen Remodeling Design Trends for 2014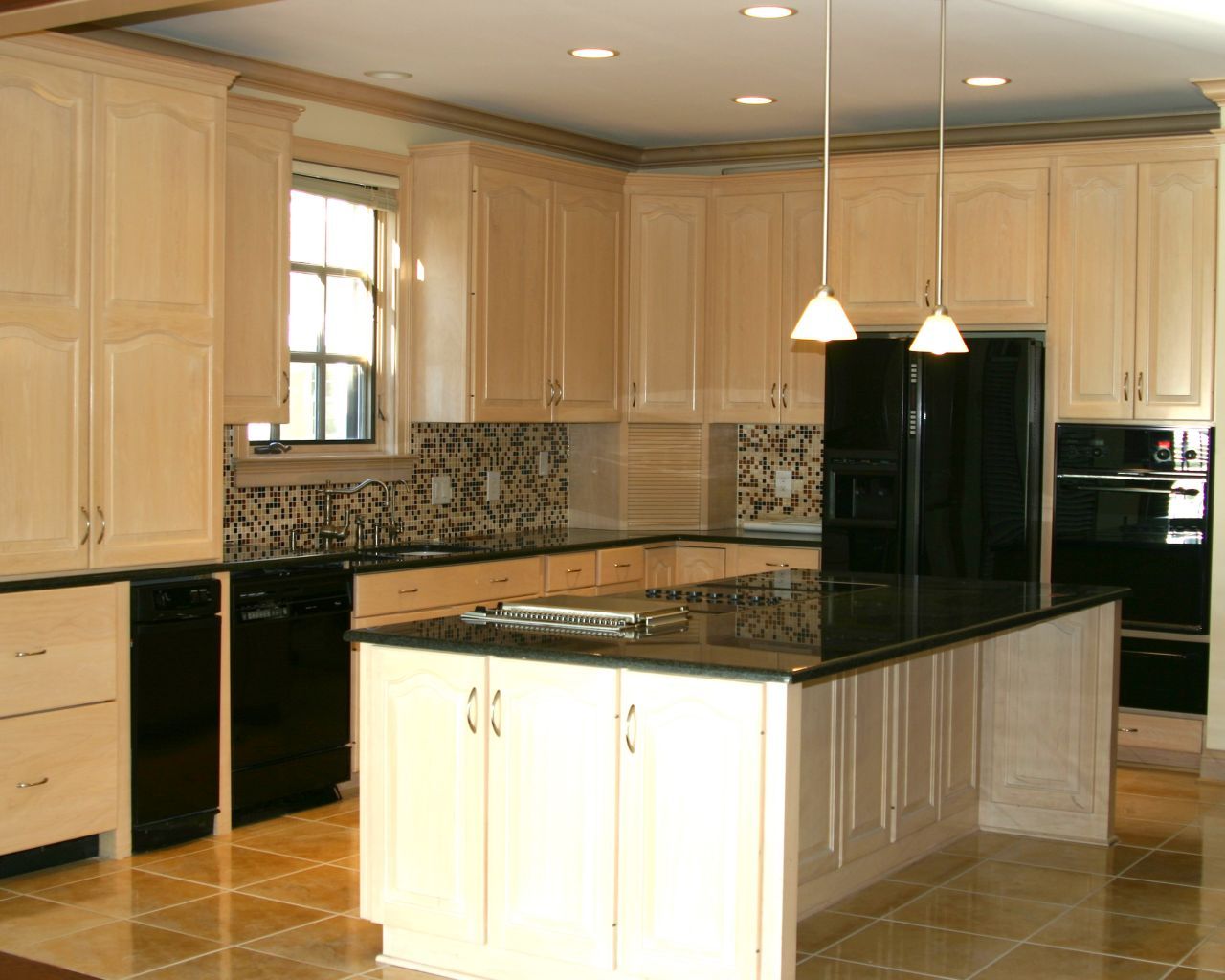 Kitchen islands are still an important item in remodeling projects
When the average homeowner spends $28,030 to remodel a kitchen (according to a study by Houzz) creating a space which is stylish and functional for today's family is a must! Learn below the 7 hottest kitchen remodeling ideas for your Cleveland or Akron Ohio home.
Design Tip & Trend 1 – Invest in the island – Kitchens are not just for cooking! The kitchen island is not only a key social space it also serves to provide additional prep space, storage, dining space and even an area for cookbooks. Since the island serves as the focal point of the kitchen don't skimp on lighting – make it cool, fun and functional.
Design Tip & Trend 2 – Stainless steel is still in – OK stainless steel appliances are not new – but they still are preferred by 65% of the respondents in a Houzz survey because they work well with a variety of design styles. New stainless steel appliances are now available with furniture like rounded edges as well.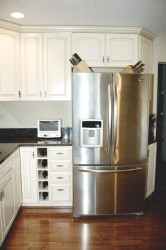 Design Tip & Trend 3 – Ditch the dining room with a larger open plan kitchen – The trend away from formal dining rooms continues (although much of the new home builder community has still not caught up). The trend today is for larger kitchen spaces that adjoin with family rooms. The kitchen is certainly the  hub of family gatherings and the open design makes a fun and informal space for everyone to enjoy.
Design Tip & Trend 4 – Light it up with LED and natural lighting – A fresh, open and inviting feeling can be created with ample lighting (note – this can also be a key feature to help those people who are visually challenged). The use of LED lighting is growing dramatically since it is low maintenance, safe and is increasingly being incorporated into the vanities and appliance interiors. Of course natural lighting is always a welcome addition to a kitchen. One way to add natural lighting in an unexpected place is to use it in between the cabinets and countertops.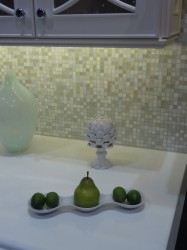 Design Tip & Trend 5 – Black countertops are in – It used to be stylish to try to color match the countertops with the cabinets – but the hot trend now (according to the 2013 Fall Kitchen Trends Study by Houzz) is to use black granite or quartz countertops to contrast the cabinets. In addition "waterfall counters" (where the counter material falls over the side of an island) are becoming more popular in contemporary kitchens.
Design Tip & Trend 6 – If you can't replace it, reface it – A full gut and remodel of a kitchen with brand new cabinetry and countertops can be a budget buster for many – but the way to add new style while keeping costs down is to consider refacing.
Design Tip & Trend 7 – Farmhouse sinks – The trending sink in today's market is the apron or farmhouse sink. It is possible to use this type of sink in either a traditional or contemporary design. If you choose to have a stainless steel variety it will also match up well with your appliances.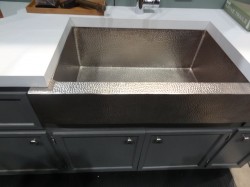 What do you think about these 7 kitchen design trends and ideas? Please comment below or call for more information.
###
If you're in the Akron, Cleveland or surrounding areas contact Cleveland Design & Remodeling (216-658-1270) for design ideas and estimates on kitchen remodeling
---
Mike Foti
President of Innovate Building Solutions a nationwide supplier and regional (Cleveland and Columbus) remodeling contractors. Some of our product lines include glass counters, floors, backsplashes, glass blocks and grout free shower and tub wall panels
---