7 Reasons to Choose a Shower Curtain over a Shower Door – Part 2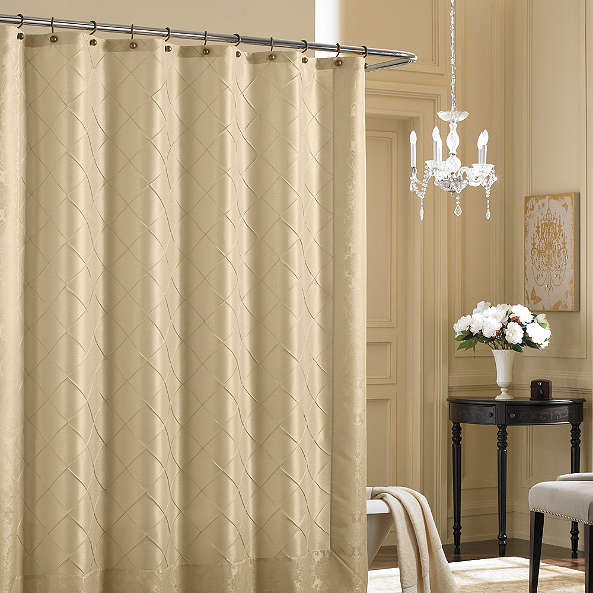 Shower curtains can provide privacy, lower cots and stylish design
In part 1 of this series I gave shower doors the spotlight – now it's time to pay respect to the advantages of shower curtains over the shower doors with the 7 reasons to choose curtains below.
You be the judge – what is better shower curtains or doors?

7 Reasons to Choose a Shower Curtain over a Door
Reason 1 – Increased privacy– The reality is many people share the bathroom with other family members (anyone who has ever had a kid barge into their bathroom unannounced knows what I'm talking about here!) and the privacy of the shower curtains can certainly be a benefit.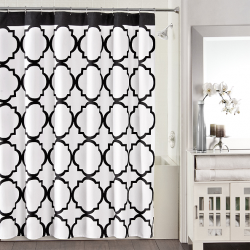 Reason 2 – Lower cost – Shower doors can really get expensive. If you're on a tight budget you can buy many sets of shower curtains before you'll equal the cost of a semi-frameless or completely frameless shower door.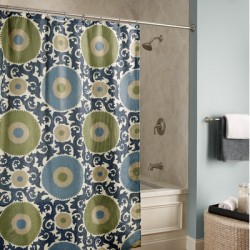 Reason 3 – Easy DIY Installation – Whether you're using a tension rod or more permanent curved or straight shower rod  – the curtains area an easy DIY project (shower door installations require much more skill).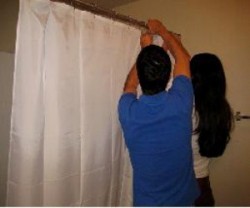 Reason 4 – Design flexibility – Whether you're decorating style is Victorian, Country, Arts and Crafts, Rustic (or virtually any design type) you'll be able to find a curtain to match your vision.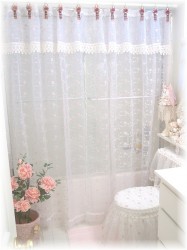 Reason 5 – Flexible rods for pedestal or clawfoot tub/shower combinations – If you've got a pedestal or clawfoot tub with a shower head, a curved shower curtain system is basically the only way to go.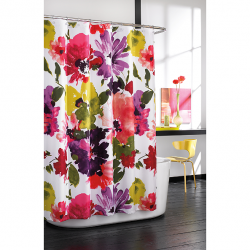 Reason 6 – Cost effectively increase space – Use a curved shower rod to cheaply open up your tub/shower combination for more space.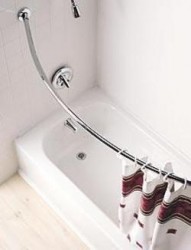 Reason 7 – Access to entire shower area – If you have a family member with mobility challenges who needs the assistance of a walker or wheelchair, a shower curtain will often be the answer to achieve an accessible design.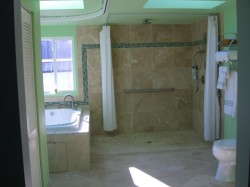 So after reading these 7 reasons are leaning more towards getting a shower curtain or shower door? Why would you choose one over the other? Please comment below.
If you're looking for more on bathroom remodeling contact The Bath Doctor of Cleveland (216-531-6085) or Columbus (614-252-7294).For nationwide direct product sales on some unique shower door lines call Innovate Building Solutions (877-668-5888). For complete bathroom remodeling contact Cleveland Design & Remodeling (216-658-1270).
---
Mike Foti
President of Innovate Building Solutions a nationwide supplier and regional (Cleveland and Columbus) remodeling contractors. Some of our product lines include glass counters, floors, backsplashes, glass blocks and grout free shower and tub wall panels
---