Innovate Offers DIY Solutions for Affordable Universal Design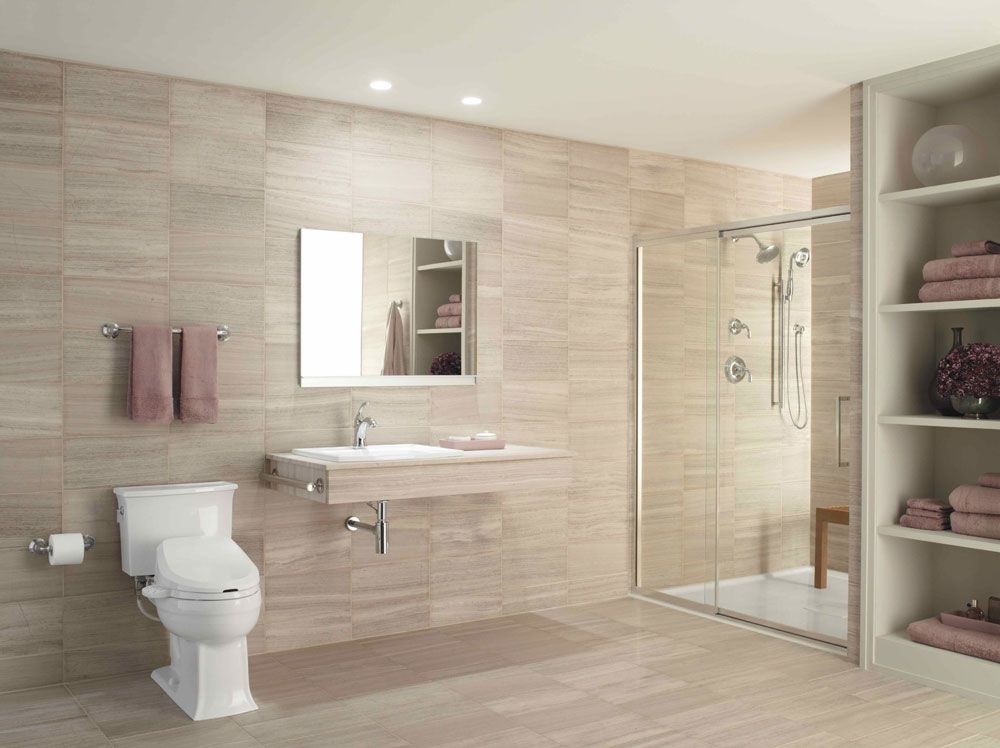 A recent survey from Philips and Georgetown University reports that 96 percent of baby boomers place high priority on maintaining independence as they age, but more than one-third of those surveyed are unsure if they can afford the upgrades to support "aging in place" in their homes. Fortunately, Innovate Building Solutions offers a variety of products across a wide-range of price points that enhance safety, accessibility and style.
One of the easiest ways to cut costs for universal design is to eliminate the need for a third-party contractor and install upgrades yourself. With the bathroom often being at the top of the to-do list for universal design remodeling, we offer many DIY products and online tutorial videos to meet the needs of our nationwide clients. One of our many DIY products is the Tuff Form zero-threshold shower base which is light weight, easy to work with and comes in lots of shapes and various sizes. For bath to shower conversions, we offer DIY shower and tub wall panels and kits at affordable prices, giving customers the same look as marble, stone or granite. For those who want to opt for a stylish European look in their bathroom, Innovate Building Solutions also offers waterproofing kits to create a "wet room" that acts as an all encompassing shower enclosure.
It's important to remember that any universal design upgrades are an investment in safety, giving you peace of mind when caring for a loved one or when making plans for living comfortably in the future. Of course, making these kinds of improvements doesn't mean sacrificing style. Be sure to take a look at our Pinterest page for hundreds of unique ideas, designs and products for creating a look you'll love in a space that everyone can enjoy for years to come.
Innovate Building Solutions is a nationwide supplier of universal design products and much more, offering FREE shipping on all products nationwide. We also offer regional installation in Cleveland, Ohio and the surrounding areas through our Cleveland Design and Remodeling branch. These expert staff members are both knowledgeable and professional, with accreditations as Certified-Aging in Place Specialists (CAPS).
For more information about universal design, aging in place or any of our bathroom remodeling products, visit the Innovate Building Solutions website or contact us at 877-668-5888.
---
Mike Foti
President of Innovate Building Solutions a nationwide supplier and regional (Cleveland and Columbus) remodeling contractors. Some of our product lines include glass counters, floors, backsplashes, glass blocks and grout free shower and tub wall panels
---