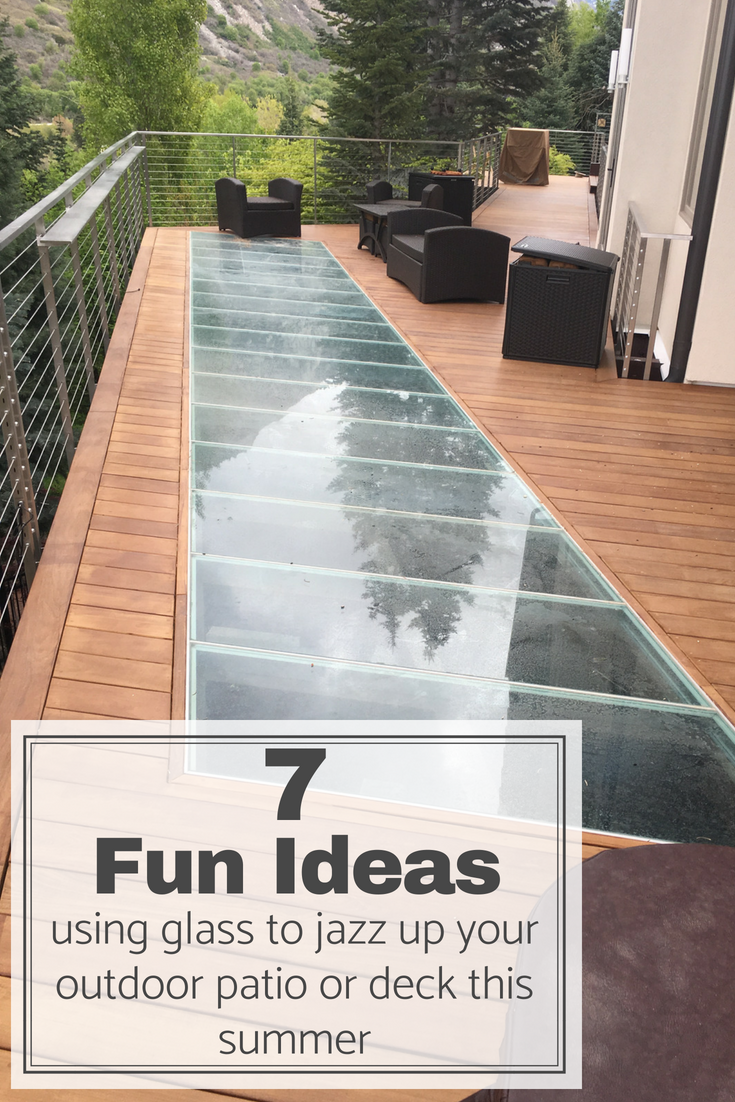 Updated March 23, 2019
Here's a question for you. What building material can do the following and still hold up?
Be subjected to water continuously without rotting or rusting?
Be set on fire, yet not burn up?
Provide a structure to walk on, yet you can see through it?
Gives the illusion of space, yet provides a barrier between spaces?
Is sustainable and fully recyclable?
I probably gave the answer away in the title of this blog post – it's glass (I'm glad I didn't bet you'd know the answer!).
I must admit I'm a 'glass geek.' I love light. I hate dark rooms. If I was an 'architectural design God' I would eliminate the North (i.e. the dark) side of all homes.
I love seeing light move through space, without losing privacy (that's a paradox in itself).
I love how glass can create 'pee-your-pants' mind-blowing experiences (have you ever walked on the glass floors at the CN Tower in Toronto, the Skywalk in the Grand Canyon, or Willis Tower in Chicago?).
I love how glass can withstand water and fire and keeps on ticking. Name another material which can do that.
Despite these cool features many people aren't aware how they can ramp up their outdoor patio, deck, staircase, outdoor table or garden using glass.
My goal with this article is simple. I want to expose you (OK, not through any clear glass or through any 60 Minutes expose to reveal your deep dark secrets), to the fun and distinctive ways to use glass. You'll see specific examples to kick up your outdoor patio, decks and staircases this summer and wow friends and neighbors.
My goal is to not only make you a glass geek like me (this might be a tough job given this short article), but to show you fun projects to add style which are timeless and sustainable. Don't settle for an outdoor space which is the same old, same old boring wood deck or concrete patio.
At the end of the article, I want you to add your 2 cents. Tell me which of these ideas are cool and which are wacky and too far out for you.