A Step by Step Guide to Select a Glass Floor or Bridge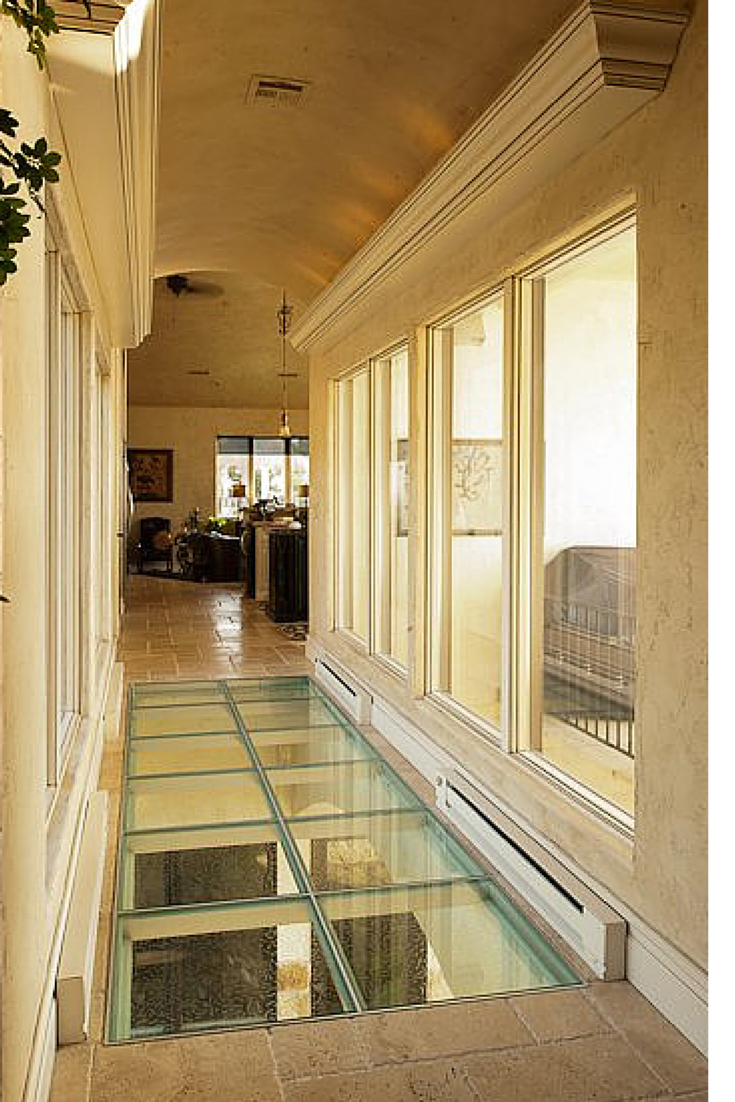 Updated February 2, 2019
There is a mystique around a glass floor – whether you are walking on one at the Eifel Tower or in a luxury home. After someone gets done oohing and aahing they will often ask themselves, "Is this floor safe? Can it be private? Will it be slippery? Does it scratch easily?"
These are just some of the questions I've been asked when designing a glass floor or bridge for an upscale home or a commercial business. This got me to thinking it would be helpful to create a simple step by step guide to help people through the process of selecting the right glass floor for their specific project. The 8 1/2 steps below can serve as a primer through the glass bridge or glass floor selection process.
Step 1 – Determine if you need clear or obscure glass – A key decision is obviously the type of glass (as will be explained in step 2) – but before you can choose a type of glass you'll need to think through if you want the floor to provide a transparent view or to obscure the view (yet still allow light to flow between floor levels). A common misconception about glass floors is that they are all see-through. While many want the floor to be clear to show off an art collection, wine cellar, water feature, sports memoriabilia or an interesting room above or below – this is not always the desired goal with a glass floor. For many projects the objective is to move passive light into a lower level without sacrificing the privacy of the people walking on the level above. This goal is achieved when glass floors have a sandblasted top finish or an acid etched bottom surface.
Step 2 – Choose your glass – All thick pieces of glass are not made to be used as glass flooring. Here are 3 proven choices for a structurally safe glass floor:
Laminated and tempered flat glass floor panels – These floor panels are 1" to 1 ½" thick with a tempered glass top surface and lamination layers in between for added strenghth.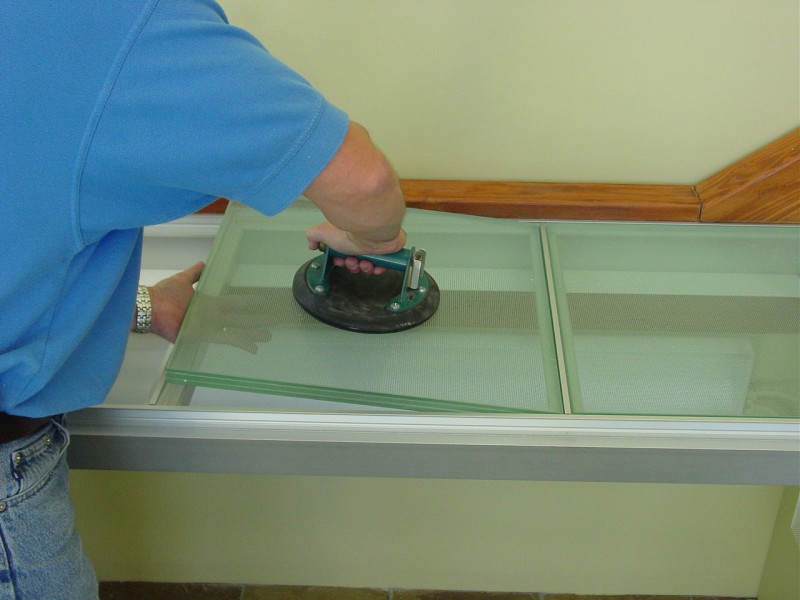 Glass pavers – 1" thick solid pavers can be circular or square and are set within an aluminum, stainless steel or cast iron framework.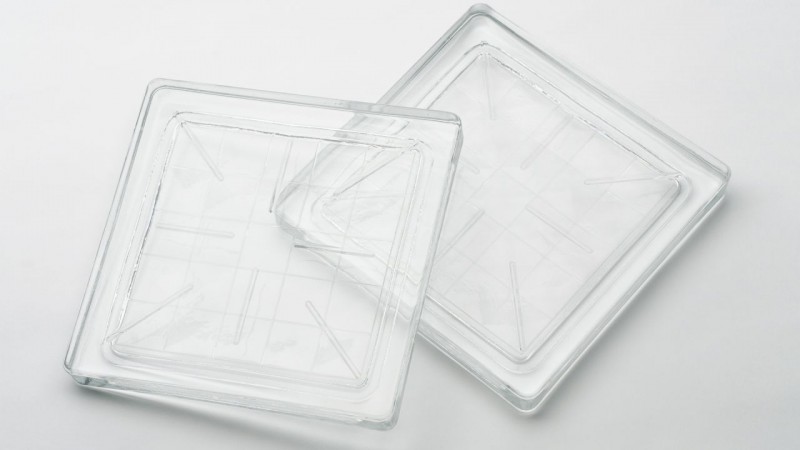 Cast glass – Usually 1 ½" thick, cast glass is made in a mold as solid one piece panel.
Step 3 – Do you want an engineered system – You wouldn't want to buy a new car without knowing it had sound engineering and safety ratings. To choose a glass floor you – and others – will walk on you'll want to have the same assurances of safety. It is for this reason I highly recommend to my customers they choose a glass and framework system which has gone through architectural testing to prove it is designed and tested for your specific use – whether it's for a custom home or a commercial building.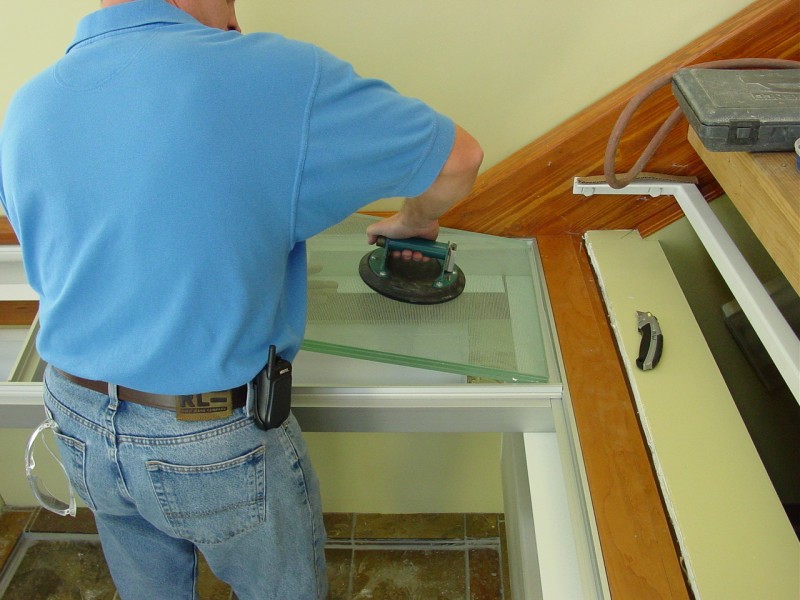 Step 4 – Consider an anti-skid top surface – In some cases a smooth top surface for a glass floor may be adequate (ex. Low traffic areas or where you want to have no obstruction for a view below) – but in most situations I recommend using an anti-skid top textured surface. This surface is enhanced with a ceramic glass frit or the top surface is sandblasted. The anti-skid surface will not only make the glass safer to walk on, but it will help to minimize scratches.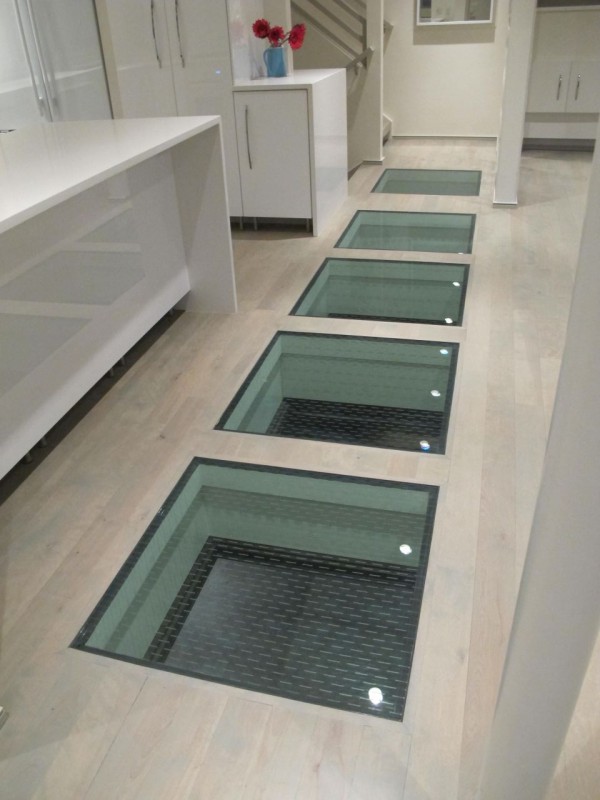 Step 5 – Ask, "Is waterproofing required?" – If you need an exterior glass decking system or a glass floor in between two interior floor levels you will generally not require a waterproof system. On the other hand if you're using glass flooring on a rooftop with a finished room underneath it will be essential to select a fully engineered and waterproof system. While waterproof systems are approximately 2.5 times more expensive than water resistant systems they provide the dual function of a walk-able surface above with light transmission below.
Step 6 – Determine the size, design and shape of the glass lites – Glass floor panels can be made in virtually any shape (squares, rectangles, circles, angles, trapezoids etc.) allowing for a high degree of design flexibility. In order to determine the design of the glass pieces it's important to take into account weight and the potential need for structural support. For example a common 1" thick glass floor will be 11.5 lbs. per square foot – so a 3' x 5' glass panels will weigh approximately 170 lbs. Make sure to have the panels made to a size which can be handled by your installation crew. It's also preferred to design the panels to minimize structural support through the middle of the floor (if possible). With the most popular 1" thick laminated glass floor panels it is possible to span 4' without the need for structural support through the center.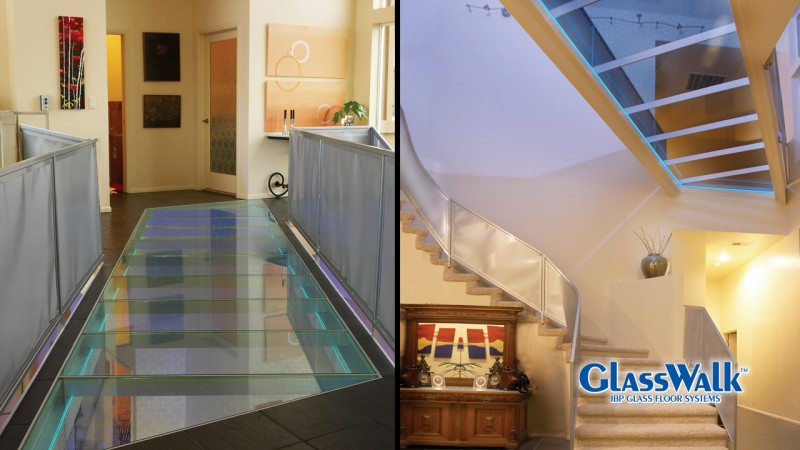 Step 7 – Coordinate the floor with your architectural design – Make sure to coordinate your glass floor with your design style. If you want the traditional feel of pavers on the streets of New York City a concrete system with circular glass pavers is best. For an industrial or retro look a metal grid with square glass pavers is cool. For a sleek contemporary space the large continuous glass panels are the preferred selection.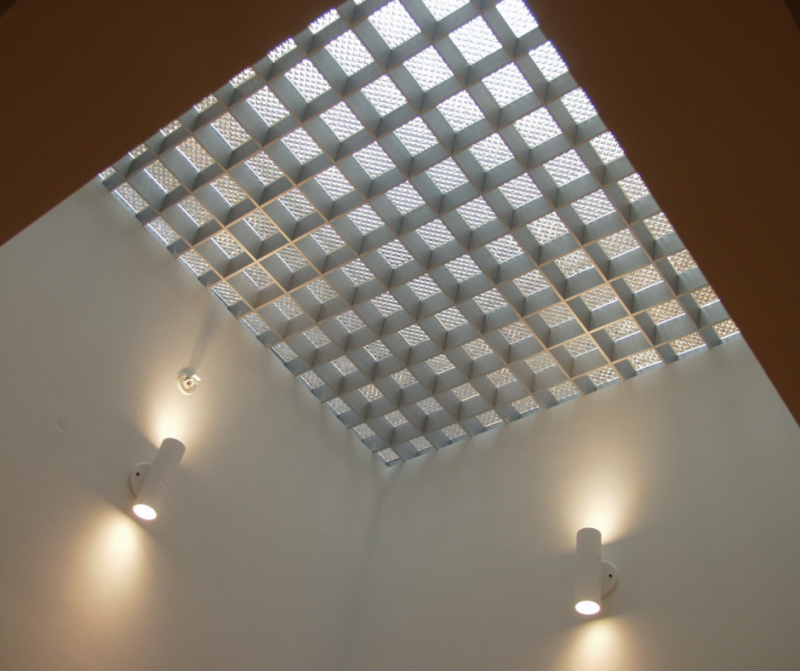 Step 8 – Light it up – For 24/7 impact adding illumination can create a wow feature – even …and maybe especially – at night. Right now I'm working with a vacation rental home owner on the island of Thomas on an exterior decking application which will have an LED lighting system around the perimeter of the floor. This floor will stand out during evening parties and events.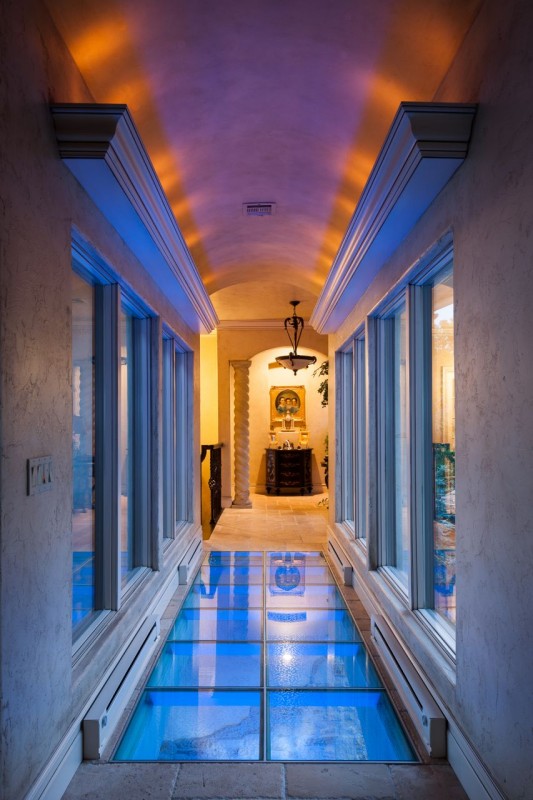 Step 8 ½ – Call for help – While it's nice to know the overall steps to choose a glass deck, bridge or floor you may still want to get help specifically focused on your application. Call Innovate Building Solutions at 877-668-5888.
If you're a remodeler or builder and want practical advice on remodeling products, industry trends, marketing and sales tips to grow your business (and cut day to day hassles), start reading my newest blog – Innovate Builders Blog. It's packed with ideas you can use now. Click here to Sign Up for the Innovate Builders Blog.
---
Mike Foti
President of Innovate Building Solutions a nationwide supplier and regional (Cleveland and Columbus) remodeling contractors. Some of our product lines include glass counters, floors, backsplashes, glass blocks and grout free shower and tub wall panels
---