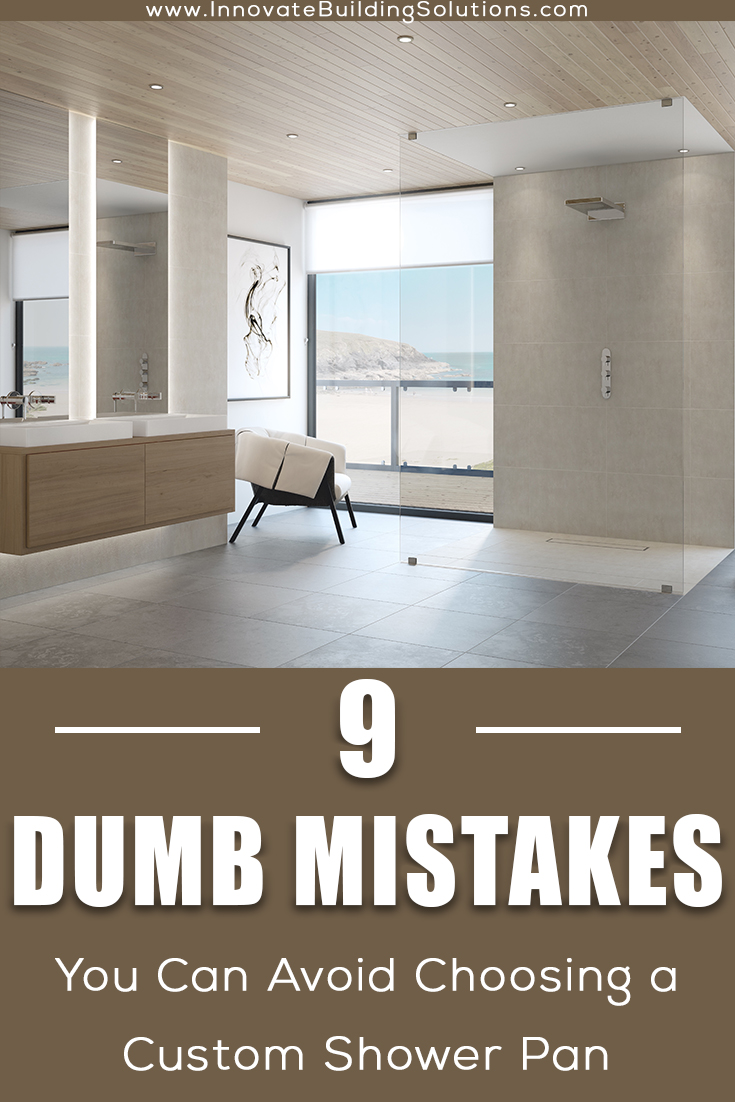 Unless you're a remodeling contractor, buying a custom shower pan is a once-in-a-lifetime experience (or you might say, chore). However, here's the problem. Making the wrong choice can not only be dangerous to your pocketbook but could cause you to 'spring a leak' into the floor below.
If this happens, you'll be 're-remodeling' (OK – it's not a word, but plenty of people have lived through this nightmare) and redoing the whole doggone thing. Not a good day (or should I say weeks or months to get the shower back up and running).
So, whether you're hiring a professional bathroom remodeling contractor or going to roll up your sleeves and DIY the job, you don't want to be the victim of a shower base mistake which costs you an arm and a leg (and causes you to dip into your first-born-son-or-daughters college fund).
In this article I'll layout out 9 dumb mistakes you need to know so this won't happen to you.
Without further delay let's check out the mistakes.