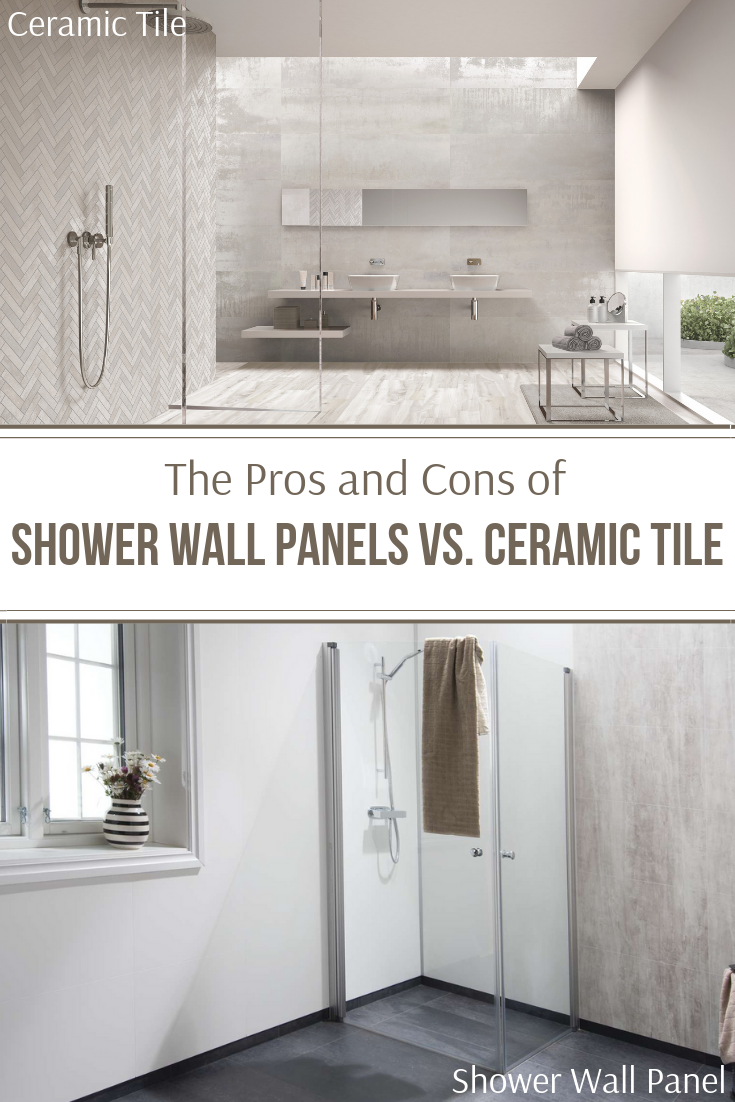 You're tired of debating the subject with your husband Steve. You've argued whether it's better to use a waterproof, grout-free shower wall panel system or opt for a completely customizable ceramic tile shower. You want the wall panels (after all Steve's never picked up your way-too-used scrub brush) and he thinks the ceramic tile shower is far more stylish.
The question is, how can you end this debate? Do you and Steve really know all the points (and counterpoints), the positives and negatives of both choices? How can you wrap your arms around this debate and FINALLY get something done? You want to make a purchase and get on with your bathroom remodel.
In this article my goal is simple. It's to give you the pros and cons of shower wall panels vs. ceramic tile. Sure, I'll fess up and tell you I do have my favorite (and will reveal it at the end). However, there are things to like (and dislike) about each choice. Now, without further delay, let's take a look at the pros and cons of shower wall panels vs. tile.