Project Spotlight: Converting a Closet into an Accessible Roll In or Walk in Shower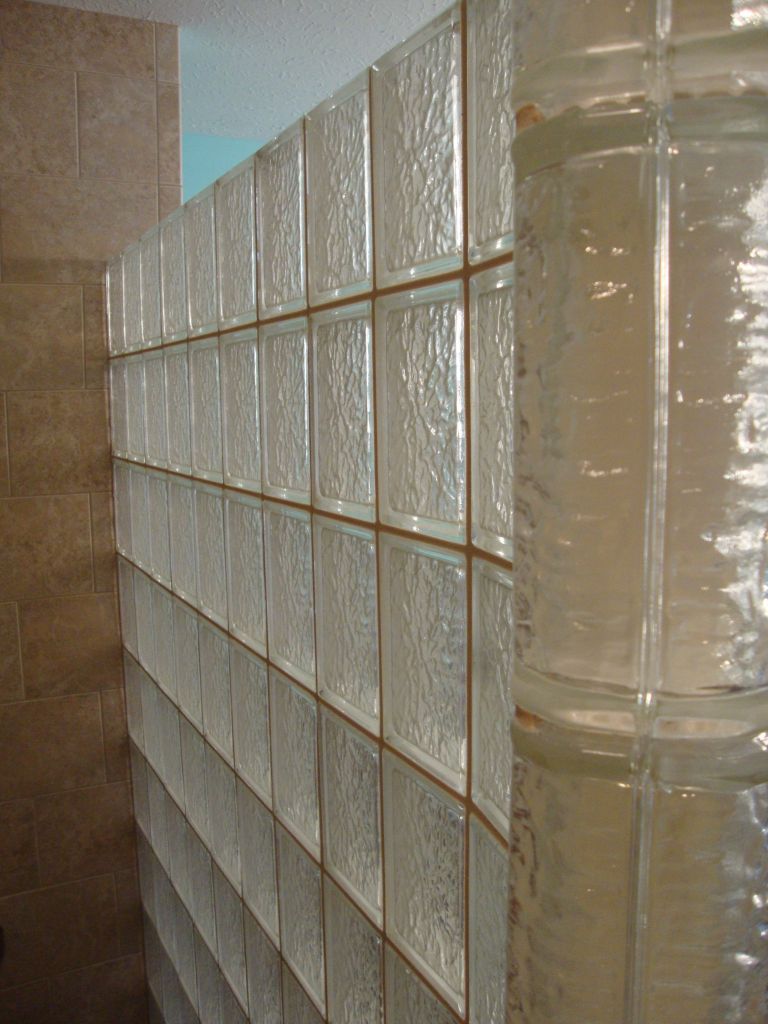 When Cleveland Design & Remodeling division was approached by Bob Armstrong of Master Stone Crafters to create a shower out of an existing walk in closet the project had a familiar theme to it. Bob's potential customer was not only looking to update an existing cramped bathroom (which currently had a tub/shower combo with a larger walk in closet) but they wanted to make it cool looking and safe for elderly family members who visit their home. Some of the requirements the customer had for this project included:
Creating a large walk in shower (up to 6 foot by 8 foot) that could be used from a seated (roll in shower) or standing position.
Finding a way to create storage in the bathroom for clothing that could not be stored in the walk closet anymore.
Have a sleek contemporary look that was also safe for their visitors.
Make the shower as maintenance free and waterproof as possible.
Add updated shower features to make a more relaxing showering experience.
The bathroom remodel design approach used by Cleveland Design & Remodeling  
John Fronek (Operations Manager) and Mike Foti (President) went to work on potential product solutions to achieve the goals Bob's customers had for this project. Here are some of the items that were chosen:
Roll in and Walk in Shower Base & Wall  
A cost effective way to waterproof the shower base and to have an inside ramp for the roll in feature was to use an expanded polystyrene base. These bases can be made in any size and work well in bath remodeling projects because the drain location can be customized. A curved glass block shower wall was selected because it was not only a cost effective way to keep the water in the shower – but added the sleek contemporary design the customer was looking for.
For the back walls a waterproofing membrane called a Kerdi system was chosen. This systems gives the piece of mind to not have to worry about water penetrating through the inside tile surround walls and compromising the floor underneath.
Shower accessories
Shower accessories are often the forgotten element in a bath design project – but they can make a huge difference for how useable and relaxing the space will be. Cleveland Design & Remodeling chose the following products:
Decorative grab bars – To make the sure space was cool – yet safe for the elderly parents – decorative grab bars will be used at the entrance and on the inside of the shower.
Shower bench seat – Since this was a rather large shower area (6' x 8') there was enough room to have a shower bench seat that someone can lay on or could serve as a transfer station for someone in a wheelchair.
Recessed niches at multiple heights – To save space (and make it easy for anyone to get the soap or shampoo products they need) recessed niches were located on two different wall levels.
Anti-scald valve – an anti scald shower valve was included for the safety of all.
Hand held shower & rain shower both included – A hand held shower with a diverter was installed on one wall (for those in a wheelchair) and a rain shower was put near the middle of the shower for a relaxing experience as well.
Gaining storage space in the bathroom area
An armoire was used in the bathroom area for some of the clothes formerly stored in the closet.
The good news about projects like this is that sharp design is not mutually exclusive to a safe design. What do you think of the products and design approach Cleveland Design & Remodeling used? Would you have done anything differently or included other items?
###
Learn more about bathroom & shower remodeling by visiting Cleveland Design & Remodeling (216-531-6085), Columbus Design and Remodeling (614-252-7294), or The Bath Doctor (513-742-6679) ( serving the Cleveland, Columbus, Cincinnati and Dayton markets).
---
Mike Foti
President of Innovate Building Solutions a nationwide supplier and regional (Cleveland and Columbus) remodeling contractors. Some of our product lines include glass counters, floors, backsplashes, glass blocks and grout free shower and tub wall panels
---