Add Style with Etched Glass Blocks for a Window, Shower or Wall Project
A process not many people are aware of is the ability to etch glass blocks with decorative murals to create a unique window or shower wall. In the article below learn about the etching process, some of the options in etched glass blocks and how they can transform an ordinary project into an extraordinary work of art!
How is the glass blocks etched? A sealed beam laser process can etch up to 256 different shades of gray and provide 600 dots per inch of resolution – this type of detailing in not possible with a standard engraving approach.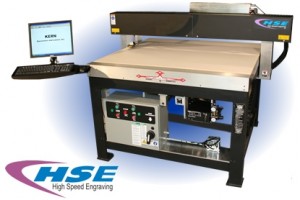 What type of image is needed to create a high quality finished product? Can someone provide their own images? The key is to provide a higher resolution image to get a great looking finished product. The image can be of anything (from people to pets to hobbies to nature scenes – basically whatever someone likes) and can either be provided by a customer or someone can choose from multiple stock images.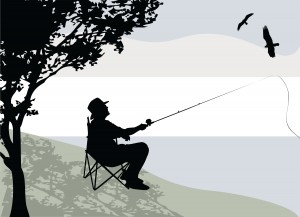 Where can etched glass blocks be used? Popular uses of etched glass blocks include windows, walls, rec room bars and shower enclosures. It is also popular to use these blocks in conference rooms, partition walls and even in decorative columns.
What type of murals have been the most popular? By far the most popular images have been of nature scenes. A decorative tree mural has been the top in popularity followed by scenes involving palm trees.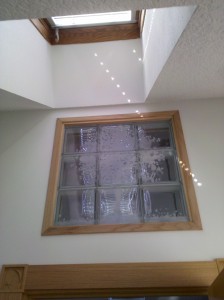 Can the murals be made any size? Yes – the murals can be any size and the process can be applied to any size of glass blocks. If there is a need for a large mural the process will require a higher resolution image. The etching artist can look at the image to make a determination on how good things will look on a project by project basis.
Can the mural be scraped off? No. The mural is laser etched into the surface of the glass block so it is permanent.
Is it possible to use glass blocks with colors and the etching process? Yes – the colored glass blocks can add even more style to an etched glass window or wall mural and in some cases will make the etching process stand out even more.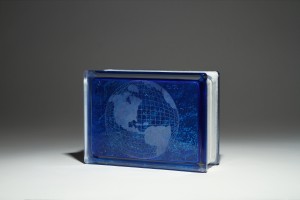 How can the blocks be purchased? The etched glass blocks can be purchased in individual blocks or in prefabricated sections that make them easier to install. If you're doing a mural in a shower it is even possible to get custom made ready for tile or solid surface bases to go with the premade etched blocks sections.
What do you think about etched glass blocks? Please comment below.
###
To learn more about etched glass blocks or get a free estimate on a glass block project visit or call Innovate Building Solutions on a nationwide basis (877-668-5888) or for a local project their divisions including Columbus Glass Block (614-252-5888), Cleveland Glass Block (216-531-6363), West Side Glass Block (216-398-1020) or Mid America Glass Block (513-742-5900) of Cincinnati or Dayton and Akron (330-633-2900).
---
Mike Foti
President of Innovate Building Solutions a nationwide supplier and regional (Cleveland and Columbus) remodeling contractors. Some of our product lines include glass counters, floors, backsplashes, glass blocks and grout free shower and tub wall panels
---