7 Reasons to Use Thinner Glass Block Walls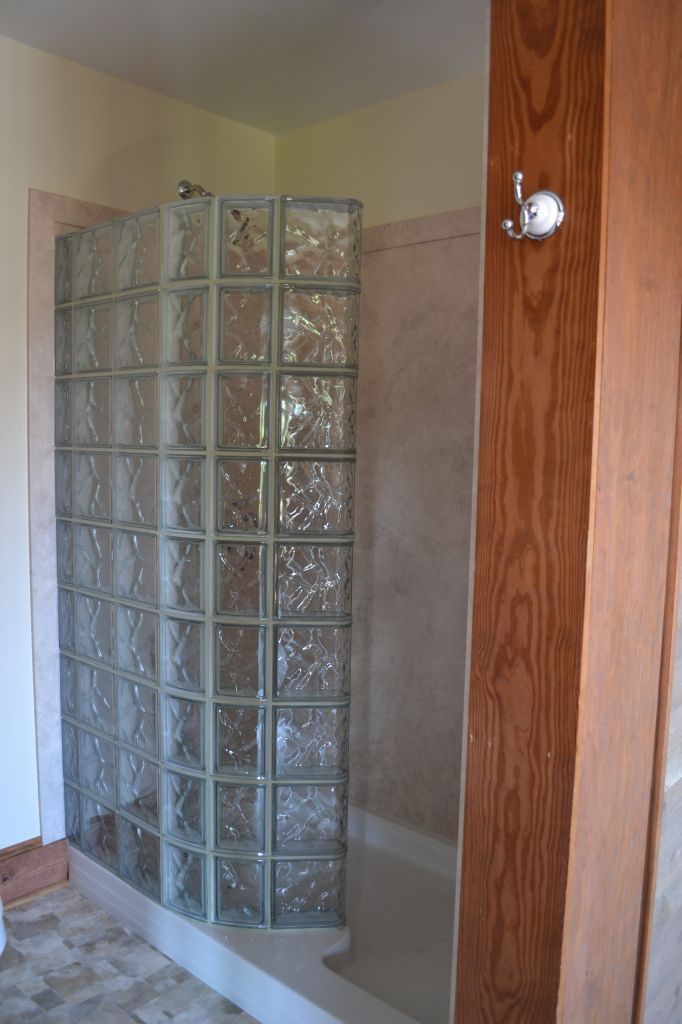 It's exciting to see a product introduction come along that benefits both the consumer and the contractor. Such is the case with the invention of thinner glass block shapes from Mulia Inc. Check out the video below and read the 7 reasons to use thin (3 1/8") glass blocks for your next shower, partition wall or bar.
Reason 1 – Save money – If you don't have unlimited funds (and most people don't) you can save from 10 to 15% by using the thinner (3 1/8" thick) vs. thicker (3 7/8" thick) glass blocks. This savings can be put use to help fund other parts of the project or for some fun decorative glass blocks.
Reason 2 – Thin glass blocks take up less space – The thickness of the blocks can be especially important in shower projects. One example are bathtub to glass block shower conversions. Due to the lack of depth in a bath space (bath tubs can range in depth from 30" to 34") the thinner blocks can provide about an inch more space (which can really matter when space is tight). In addition the thin blocks are available in a curved shape that makes it possible to make a walk in shower where a tub used to be!
Thinner glass blocks save space
Reason 3 – Easier to work with – Since thin blocks weigh 1/3 less than their thicker counterparts they are lighter and easier to install for a professional contractor or a DIY'er. In some cases a project which would require 2 people may be able to be done with one person (this can save significant installation costs).
Reason 4 – More graceful curves – The new thinner glass blocks are available in curved unit (to make rounded radius walls) which are not only curved on the outside but on the inside surface as well (note – the older thicker blocks have a flat surface on the inside curvature of the wall which does not look as nice).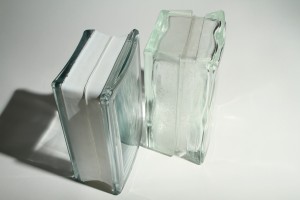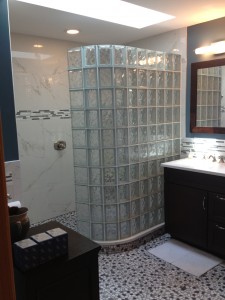 Reason 5 – Decorative thinner units– Don't settle for generic when you can have the cool factor! Consider using colored, frosted, etched or even glass tile blocks to snazzy up a thinner glass block wall.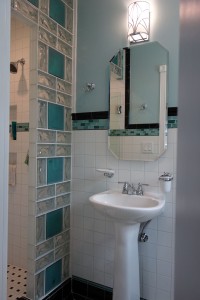 Reason 6 – Complete selection of shapes – To create exciting walls it's nice to have blocks to make different shaped designs come alive. The shapes in the 3 1/8" line include a curve block (called "Radial"), a 90 degree corner (called "Veer"), a finished end and a double finished end.
Reason 7 – Choose from obscure and see-through designs – If you want privacy the obscure "wave" pattern will be best. If you desire unobstructed sight lines (maybe to see interesting tile work on the inside of a shower) then the "clear" pattern is the right choice.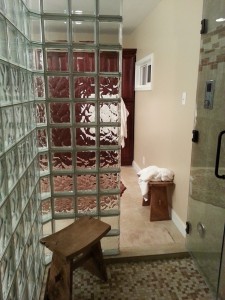 What do you think about the thinner glass block units? Please comment or call one of the numbers below if we can help you further.
###
To learn more or get an estimate on a glass block wall visit or call Innovate Building Solutions on a nationwide basis (877-668-5888) or for a local project their divisions including Columbus Glass Block (614-252-5888), Cleveland Glass Block (216-531-6363), West Side Glass Block (216-398-1020) Mid America Glass Block (513-742-5900) of Cincinnati or Dayton and Akron (330-633-2900) or Cleveland Design & Remodeling (216-658-1270). This article was authored by Mike Foti.
---
Mike Foti
President of Innovate Building Solutions a nationwide supplier and regional (Cleveland and Columbus) remodeling contractors. Some of our product lines include glass counters, floors, backsplashes, glass blocks and grout free shower and tub wall panels
---