Introducing Stylish Solid Glass Bricks for Divider and Shower Walls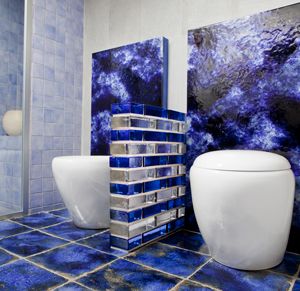 Solid glass brick wall in a bathroom with blue and clear units
Question: What product can create clear or colored light movement through a wall with the traditional look of a brick?
Answer: Solid glass bricks in clear and colored selections.
For a unique look consider using solid glass bricks for a shower stall, plant stand, decorative column or divider wall. In the article below learn the answers to the frequently asked design and construction questions about solid glass bricks.
What sizes and colors of glass bricks are available? – These units come in 9 ½" x 4 ½" x 2" and 4 ½" x 4 ½" x 2" sizes. They are available in non-colored (clear), blue, Nordica (dark brown) and siena (tan) colors.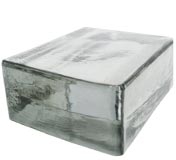 What is the difference between glass bricks and glass blocks? – The main difference between these two types of glass masonry units is that glass blocks are hollow on the inside and glass bricks are solid pieces of glass (which makes them significantly heavier than glass blocks and provides higher impact resistance and compressive strength). Since glass blocks are hollow they have the advantage of being less expensive than glass bricks.
How can glass bricks be assembled? – In most cases these units are assembled with mortar – but it is also possible to use silicone between the bricks. The walls can be made different sizes – but an unsupported wall should not exceed 40 square feet.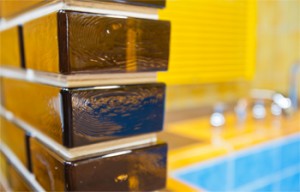 What are the most popular applications for glass bricks? – Glass bricks provide a decorative look not available with other types of glass options (like traditional flat glass). These units can be used on the inside or outside of a home or commercial building. Some common applications include wall dividers, shower walls, plant stands, decorative columns, pool areas and capstones for exterior walls.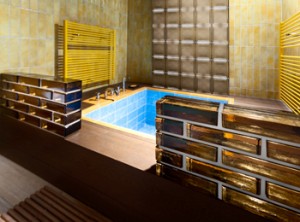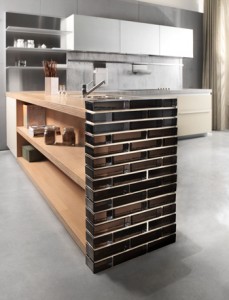 Where can they be purchased? – Innovate Building Solutions offers nationwide design and supply of glass bricks and regional installation service as well.
Do you like the looks of glass bricks? Please comment or call one of the numbers below if we can help you further.
To learn more or get an estimate on glass bricks visit or call Innovate Building Solutions on a nationwide basis (877-668-5888) or for a local project their divisions including Columbus Glass Block (614-252-5888), Cleveland Glass Block (216-531-6363), West Side Glass Block (216-398-1020) Mid America Glass Block (513-742-5900) of Cincinnati or Dayton and Akron (330-633-2900).
---
Mike Foti
President of Innovate Building Solutions a nationwide supplier and regional (Cleveland and Columbus) remodeling contractors. Some of our product lines include glass counters, floors, backsplashes, glass blocks and grout free shower and tub wall panels
---