5 Cost Effective Bathtub Alcove Remodeling Ideas to Ring in the New Year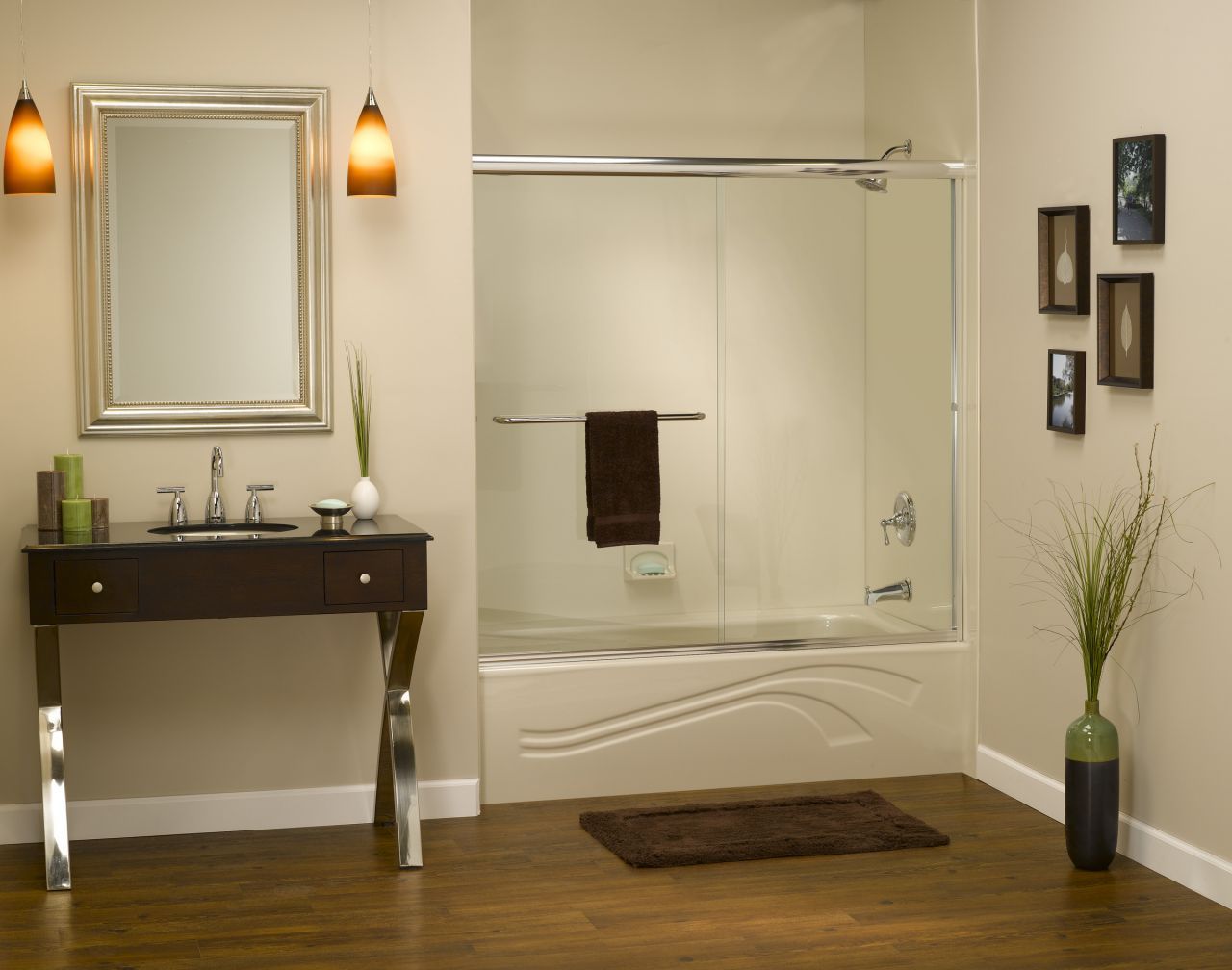 Acrylic bathtub liner and walls in a remodel
So 2014 is finally here! If you're dreaming about remodeling your bath alcove space this year – but don't have a lot of money to do it check out these 5 cost effective ideas which can transform an ugly bathroom into a space you can really enjoy.
Idea 1 – Use an acrylic bathtub liner over an old cast iron or steel tub – Many homes which are 20 to 80 years old have steel and cast iron tubs that might have seen their better days. Chipped tubs and rusted tubs are not uncommon in older homes. A financially efficient way to improve these tubs (without the large cost of a full removal process) is to use an acrylic bathtub liner. These products are custom sized (there are actually over 600 different tub options) and a new an acrylic tub can be made to fit specifically over the old tub. The new acrylic tub also has the benefit of being warmer to the touch, offers slip resistant benefits, and can provide a safer space to bathe the kids as well!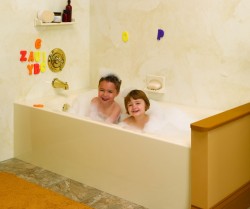 Idea 2 – Apply acrylic wall surrounds in a shower or tub alcove space – If you've got tile wall surrounds which require constant regrouting – or just ugly looking walls – adding new decorative acrylic walls can be the answer. If you want to keep costs to a minimum using the plain white walls will be best. Perhaps you want to add more style – if so – then consider going with acrylic faux stone or tile walls which are available in many colors.
Idea 3 – Convert the bathtub into a shower – While this is not the least expensive option, it can save money by keeping a loved one safe and living in their home longer vs. having to go into an extended care facility. A bath to shower conversion can eliminate the risk of having to step over the bathtub rail and a slip and fall. Acrylic shower bases can keep costs down as well.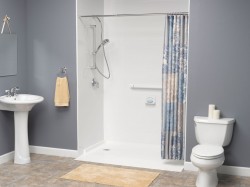 Idea 4 – Accessorize to improve looks, safety and function – The right accessories can not only add function (like a well placed luxury grab bar or shower seat) – but can actually improve the looks of the space as well. Other accessories that can help in the bathtub alcove are to add recessed wall niches which can keep the soap and shampoo off the bathroom floor and keep family members safer.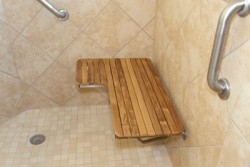 Idea 5 – Eliminate the sliding bathtub glass doors in favor of a bath screen or curved shower rod- Sliding bathtub doors are not only a pain to step over but they collect hair and soap scum which are a major pain to clean. A cost effective (and contemporary) way to improve this space would be to add a tub screen which will create an open feeling but still keep the water inside the wet space. If you don't want to spend as much money, a curved shower rod will often do a good job keeping the water inside and is generally cheaper than a glass enclosure system.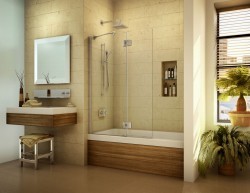 Are these bathroom alcove remodeling ideas helpful to you? Do you have any other ideas you'd like to share? Please comment below.
If you're looking to do remodel your bathtub or shower alcove space contact The Bath Doctor of Cleveland (216-531-6085) or Columbus (614-252-7294). For complete bathroom remodeling contact Cleveland Design & Remodeling (216-658-1270). For nationwide direct bathroom product sales call Innovate Building Solutions (877-668-5888).
---
Mike Foti
President of Innovate Building Solutions a nationwide supplier and regional (Cleveland and Columbus) remodeling contractors. Some of our product lines include glass counters, floors, backsplashes, glass blocks and grout free shower and tub wall panels
---