Upper Floor Vinyl Framed Glass Block Windows – Options and Applications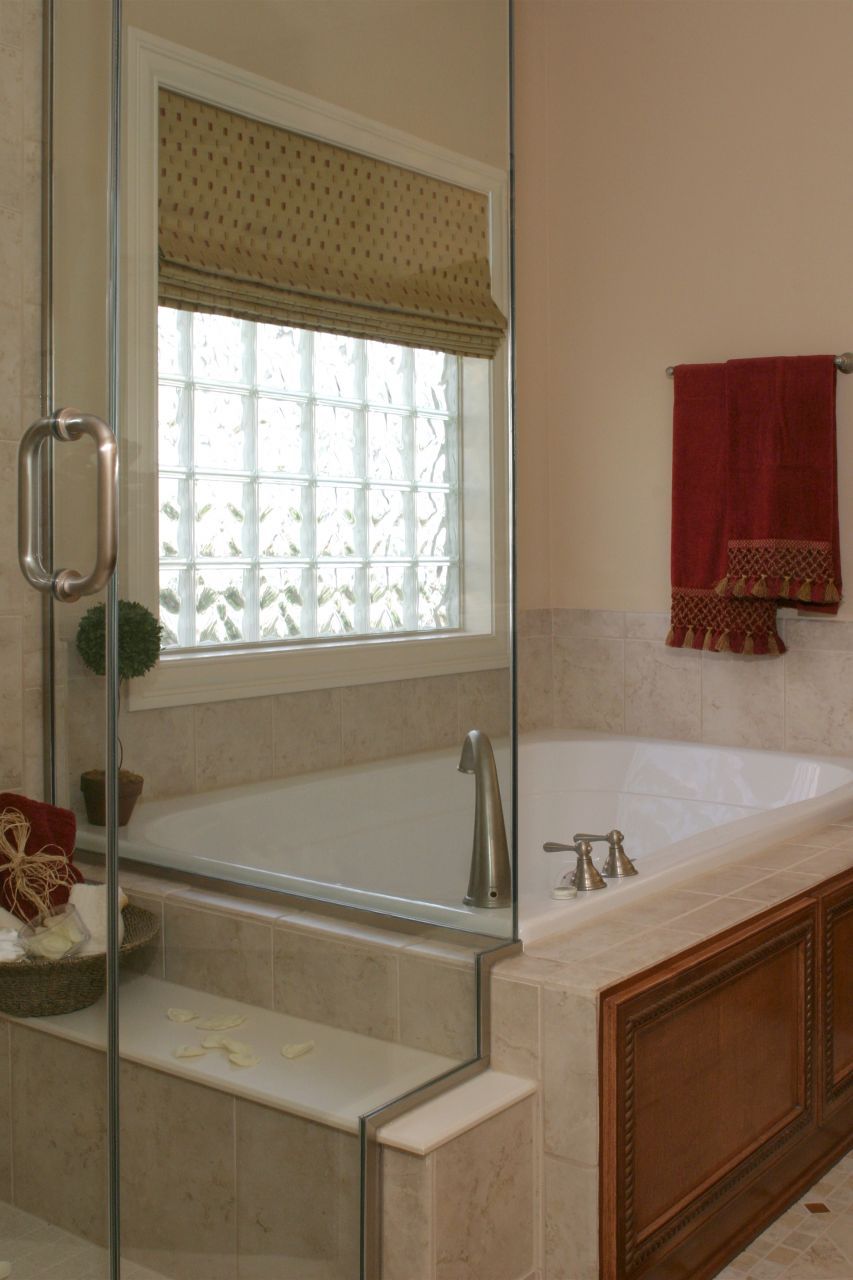 How to handle the installation of an upper floor (bathroom, garage, kitchen, closet or laundry room) glass block window has been puzzling to many DIY'ers and trade contractors alike. Questions like the following come up all the time:
Vinyl framed glass block bathroom window
What goes around the perimeter of an upper floor glass block window?
How do I trim the window out?
What sizes are available?
One way to simplify the installation of an upper floor window (if you can use some common sizes) is through the use of a vinyl framed glass block window.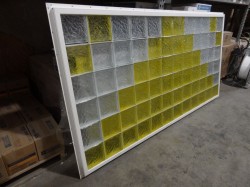 In the article below you'll learn a description of this window, advantages, available sizes and exciting options.
Description – A vinyl framed glass block window is simply a glass block window (usually with an advanced spacer system between the joints) that is fabricated into a vinyl frame which can be supplied with or without a nailing fin. The vinyl frames come in white and almond colors.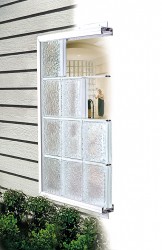 Advantages of this window – The advantages of this window include:
Easier to install – nails into the opening for a new construction or room addition project. Can be supplied without nailing fins for a remodeling style installation.
Provides more energy efficiency than a standard mortared or silicon glass block window.
Available in multiple designs, colors, thicknesses.
Sizes – This window comes in standard sizes for many different sized blocks. Some of these sizes can be seen by following the link below:
Sizes of glass block vinyl framed windows
Options – There are many exciting glass block design options to choose from (they are only limited by your imagination). Some of these options include:
Colored & frosted glass blocks – available in over 104 different colors which can be mixed and matched can turn a bathroom window into a work of art! The use of frosted glass blocks can increase the privacy of a bath window as well.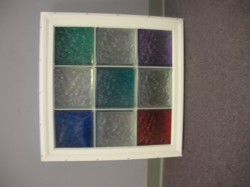 Mixing different sizes– by mixing and matching sizes designs can get very interesting.
Mixing different patterns – The blocks come in multiple patterns for different styles, levels of privacy and looks.
Textured glass blocks – the blocks no longer need to be smooth. Blocks can have a textured tile or wavy surface to provide a 3D type of look.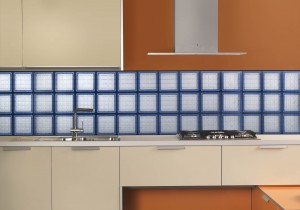 Are you looking to do an upper floor glass block window project? Does this type of window seem like a good solution for you? Please provide your questions or comments below.
###
To get free estimate on a glass block window, shower or wall project or for nationwide supply of premade sections contact Innovate Building Solutions (877-668-5888) or for a local project their divisions including Columbus Glass Block (614-252-5888), Cleveland Glass Block (216-531-6363), West Side Glass Block (216-398-1020) or Mid America Glass Block (513-742-5900) of Cincinnati or Dayton and Akron (330-633-2900).
---
Mike Foti
President of Innovate Building Solutions a nationwide supplier and regional (Cleveland and Columbus) remodeling contractors. Some of our product lines include glass counters, floors, backsplashes, glass blocks and grout free shower and tub wall panels
---