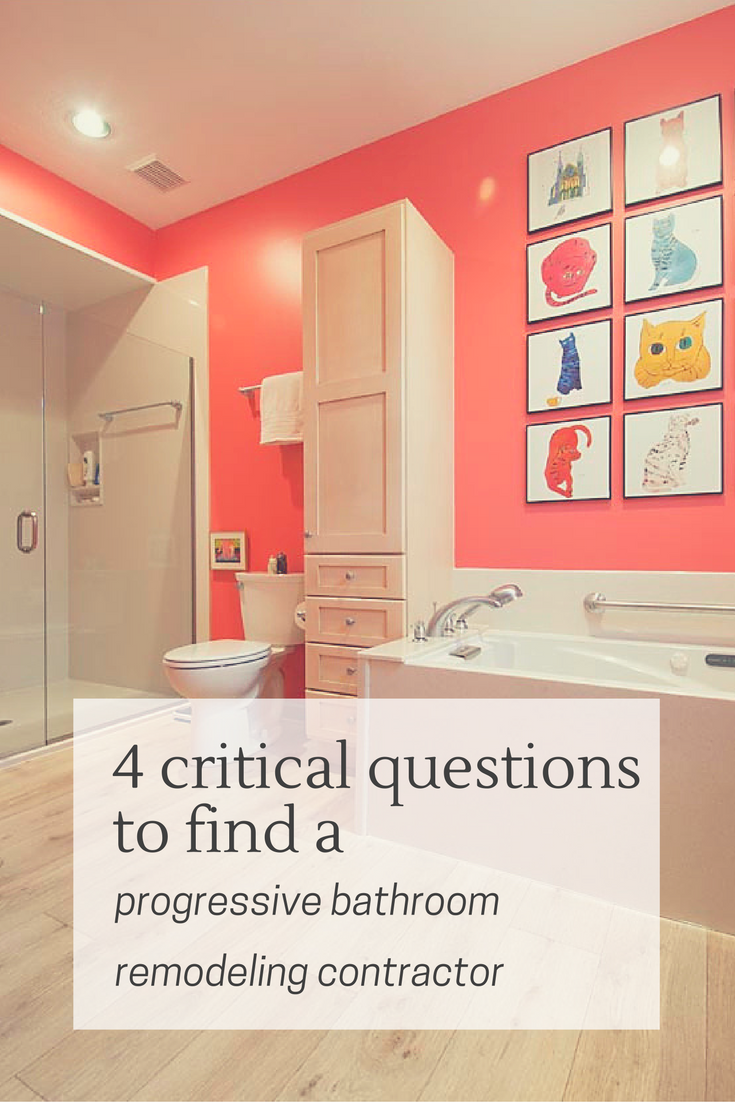 Phyllis just got done firing her second (ouch) remodeling contractor when she called me in tears! She said, "Mike these guys were as dumb as rocks. They (incorrectly) built half the wall you supplied and then asked me for the directions. All they care about is getting paid – not about delivering a quality job with the materials I want to use!"
As a nationwide bathroom building material supplier and a local bathroom remodeler (in Cleveland and Columbus Ohio) I wish I could tell you there was anything unique about the frustration Phyllis tearfully expressed above. Construction is often a process you must "endure" to get a stylish and better functioning bathroom. But should bathroom remodeling be a process you need to be "drug through" (and you may feel like you need drugs – just kidding – to get you through) when you're spending so much money???
IMHO (in my humble opinion) these bad bathroom remodeler experiences have to stop. Bathroom remodeling should not be the following:
A "one day process" where a high-pressure franchise salesperson sells a one-day bathroom system with an offer "you must sign today" or it will be gone forever. Why should you be uncomfortable and feel like your arms (and every other limb) are being twisted in the sales process?
A contractor driven project where they are telling you, "Lady this is how I'm going to build your shower." Aren't you the one paying to get this done after all? It should be about what you want.
A one size fits all "solution." You have different members of your family with unique needs. Shouldn't your bathroom be designed with everyone's needs (both today and tomorrow) in mind?
It's simple to spew out frustration about bathroom remodeling. The challenge is to know the right questions to ask in the research and contractor selection process. With the right questions, you won't get a dud you then need to figure out how to get rid of in the middle of the job without getting tangled up in a huge lawsuit.
How can you find a progressive bathroom remodeling contractor (yes there are actually a few these companies out there) who will treat you the way you deserve to be treated? Ask these 4 critical questions so you don't have to suffer through the contractor from hell!