Small Bathroom Remodeling on a Budget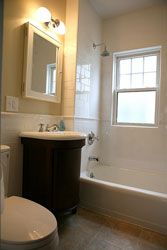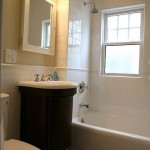 Maybe you've looked at remodeling magazines and come to the conclusion you don't have the space or budget to achieve the bathroom remodeling design of your dreams. So – how do you get a high style small bathroom on a budget? I'd recommend you use these 5 tips to get you on your way:
Do you have a good or bad experience with small bathroom remodeling you'd like to share? Can I assist you with your project?
Learn more about small bath remodel ideas by visiting or calling Bath Doctor of Cleveland (216-531-6085), Columbus (614-252-7294) or Cincinnati (513-742-6679) Ohio. For a more complete bathroom remodeling visit Cleveland Design and Remodeling or Columbus Design and Remodeling.
Related Articles
---
Mike Foti
President of Innovate Building Solutions a nationwide supplier and regional (Cleveland and Columbus) remodeling contractors. Some of our product lines include glass counters, floors, backsplashes, glass blocks and grout free shower and tub wall panels
---