Honey, I Shrunk the Bathroom and Kitchen Remodeling Project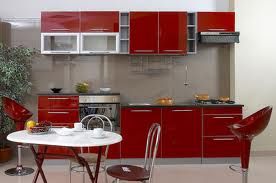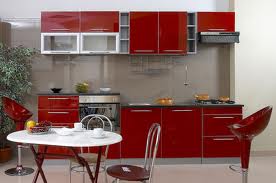 Maybe you remember the movie "Honey, I Shrunk the Kids" about a crazy scientist's miniaturization machine that accidently shrinks his kids (not exactly a cinematic classic – but kind of funny in parts). Well in these times of tight money and low real estate values many homeowner are also finding the need to shrink their bathroom, basement or kitchen remodeling ideas down to a size that fits their budget.
The key to smaller sized renovation projects is about creating cool, well planned spaces in reduced packages. If that sounds easier said than done here's 5 practical tips to get started on a designer bathroom or designer kitchen on a 2011 budget:
Tip 1 – Don't work out, work in – I'm not referring to exercise here – don't work out refers to dropping the idea of a room addition. When financing was readily available a lot of money was spent to add rooms onto an existing house – adding large master bedrooms, bathroom, kitchens – opulence was the word of the day. Today you need to be more practical. Consider ways to remodel inside the home. Look at every inch– do you have a living room that doubles as a shrine your family wouldn't dare go into (except on special occasions), or a spare bedroom that gathers dust most of the year? If so – consider reusing this space for a larger master bathroom, office, den, larger kitchen etc.     
Tip 2 – Smaller can be cooler – Since you're building smaller the good news is you'll open up funds to add special focal points to create a cool bathroom or a cool kitchen. Maybe granite countertops, a glass tile backsplash, a glass block walk in shower, body sprays, hand shower, fancy kitchen appliances –let your imagination go wild.
Tip 3 – Kitchen and bathroom design with the end in mind – The needs of your family will change as years progress. Use accessible and universal design principles to guide your renovation project so the space will be useful for family members and visitors of all abilities. Consider adding a contemporary roll under sink, create multiple height counters in the kitchen, position electrical outlets higher and the light switches lower. Thoughtful design can make your renovation work for you and your family both now and in the future (and save on the need for expensive home modifications in the future).
Tip 4 – Save the planet while saving money – Energy efficiency, green building and sustainable design are not only good for the planet, they'll make your wallet feel better in the long run as well. Use energy star rated windows, appliances, recycled materials and improved insulation.
Tip 5 – Open spaces create better places – Older homes have a lot of small rooms but people today prefer open floor plans and uncluttered spaces. Can you take out a wall to open up a kitchen? Take some space from an oversized master bedroom to get some elbow room in the master bathroom?   
Are you working on a small kitchen, bathroom or home remodeling project and need any help or feedback? Do you have any tips to share about how to complete your renovation budget yet still end up with a cool design? If so please comment below.
###
Learn more about small kitchen, bathroom and basement remodeling projects by visiting Cleveland Design & Remodeling (216-531-6085), Columbus Design and Remodeling (614-252-7294) and The Bath Doctor (513-742-6679)or Cincinnati and Dayton web sites.
Related Articles
---
Mike Foti
President of Innovate Building Solutions a nationwide supplier and regional (Cleveland and Columbus) remodeling contractors. Some of our product lines include glass counters, floors, backsplashes, glass blocks and grout free shower and tub wall panels
---