5 1/2 Kitchen Remodeling Design Tips to Improve The Market Value of Your Cleveland & Columbus Ohio Home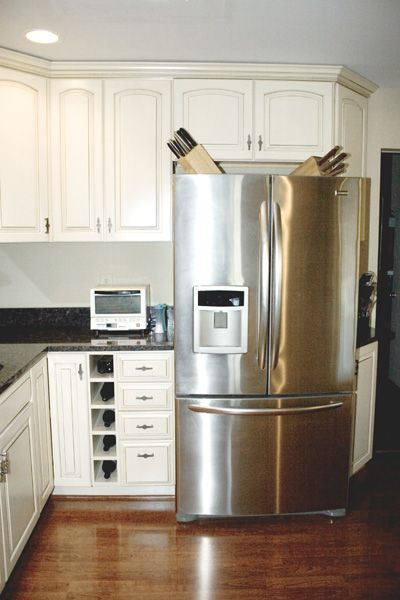 Are you're considering a kitchen remodeling project in your Cleveland or Columbus home but don't want to overspend and not be able to get your money back if you decide to sell down the road? Your concern is shared by many. How can you create a nice looking, functional kitchen for cooking and entertaining that won't drain your wallet and will add the most market value to your home? Here's 5 ½ steps to get you on the right path:
Tip 1 – Think inside the box – Maybe you've been kicking around some grand plans for a big room addition – making the kitchen of your dreams. That's all well and good but if you're concerned about future resale value now is probably not the best time for big expensive plans. Remodel "inside the box" (inside the footprint of your existing home) to keep you costs down and maximize future market value. If you need more space see if you can remove a surrounding wall from another room.    
Tip 2 – Spend on the 2 C's first (Cabinets and Countertops) – According to a study done by Remodeling Magazine the top two kitchen products requested to increase the looks, function and economic value of a kitchen remodeling design are cabinets and countertops. For the cabinets consider a full replacement or a refinishing (if you have a more limited budget). For the countertops the choices are many – stone (marble, granite), engineered stone, solid surface, metal, concrete, wood, and recycled surfaces to name just a few.  
Tip 3 – Get a design in mind – What theme or look are you after? Maybe a cool, sleek contemporary European look? Or a Tuscan or ornate theme? Make sure your kitchen design approach works well with the adjoining rooms.   
Tip 4 – Build in the cool…on a budget – Don't get too crazy on what you spend. In today's real estate market you'll have a hard time getting back big money you spend on expensive commercial grade appliances or really extravagant fixtures (note: the average kitchen remodel is currently between $25,000 and $30,000 – although you'll want to keep the market value of your neighborhood in mind for the correct spending budget for your project).  
With this being said – you're going to spend a good deal of money so design in some fun elements as well. Maybe a glass block bar with lighting, or a glass tile backsplash (they are functional and available in many designs) – think fun on a budget.
Tip 5 – Make it useable by everyone – Look to make your kitchen design useable from those younger to those older with limited mobility. Universal designs do not need to look institutional – but they do require a bit more planning. Look for cabinets with simple pulls or no handles. Consider pull out shelves and sliding drawers. Purchase a remote control for the range hood.  Research more ideas by checking out the Universal Design Living Laboratory site.
Tip 5 1/2 – Don't go it alone – There are a lot of moving parts and products in a kitchen design. Trying to do this project planning and contracting alone can be a daunting task. Consider calling in a kitchen remodeling contractor to provide ideas and designs to get the job done right the first time.
I'd love to hear some of your ideas, successes, and challenges with your kitchen remodeling project. Please comment below.
###
Learn more about kitchen remodeling by visiting Cleveland Design & Remodeling (216-531-6085) and Columbus Design and Remodeling (614-252-7294) web sites.
Related Articles
---
Mike Foti
President of Innovate Building Solutions a nationwide supplier and regional (Cleveland and Columbus) remodeling contractors. Some of our product lines include glass counters, floors, backsplashes, glass blocks and grout free shower and tub wall panels
---