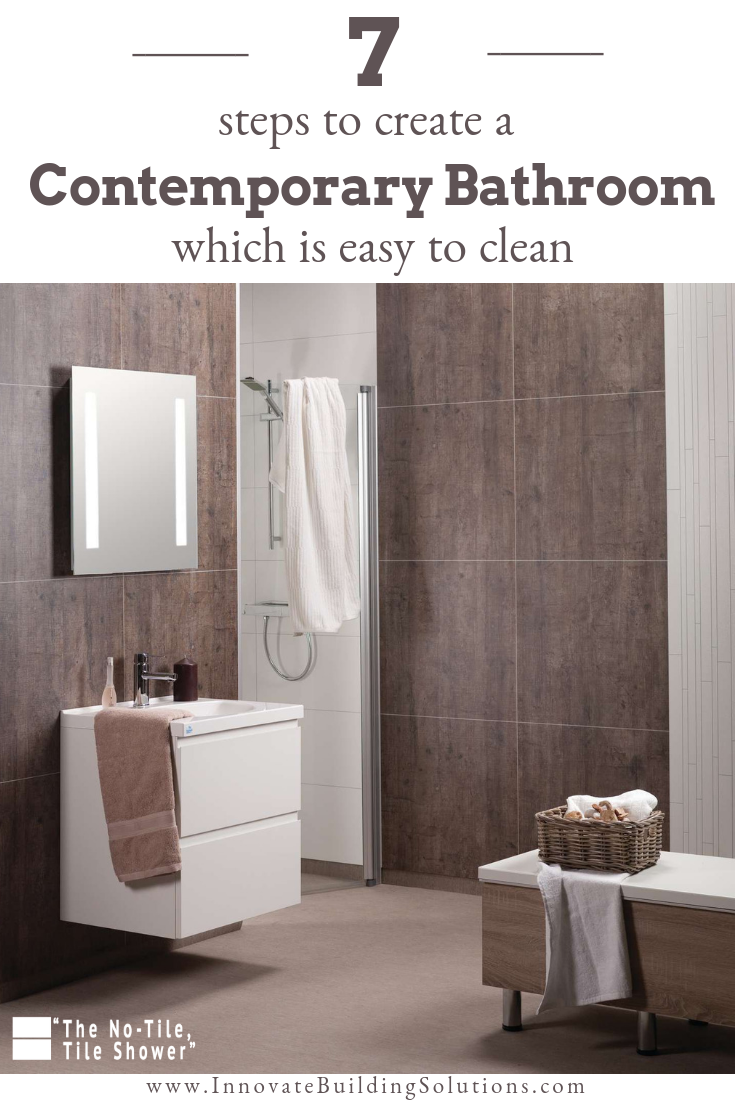 Updated March 24, 2019
If your bathroom is stuck in a Brady Bunch (or worse yet, Leave it to Beaver) time warp, I totally understand your pain. Here is a small sampling of the problems I hear from customers and see on project sites:
Little mosaic tiles on your shower floor which look as dirty as your dog after rolling around in the mud.
Cheap vanity cabinets with dated swirly marble tops and doors half falling off.
'High quality' (sarcasm intended) framed sliding glass doors sitting on your tub. They're not only hideous but can cause a slip and fall and be an ER visit if your mobility is not the greatest.
Let's face it, your bathroom hasn't aged gracefully. It looks OLD and dated!
And to capture the famous words of your Mother, "You've had it up to here (wherever 'here' is exactly) with your outdated, hard-to-clean bathroom. You're determined to transform it into a contemporary space – if it's the last thing you do.
The challenge is – where to begin? What products should you use? What products should you avoid like the plague?
In this article, I'm going to dish out 7 steps to create a contemporary bathroom which is not only stylish, but simple to clean. After all a cool looking space which is hard to keep up, eventually becomes a pain in your butt. I'll also let you in on a secret. I'm going to use this 7-step process to help my wife Rose and I plan for the 'empty nester' home we're beginning to think through (I can't believe almost old enough to be an empty nester. How did that happen?).