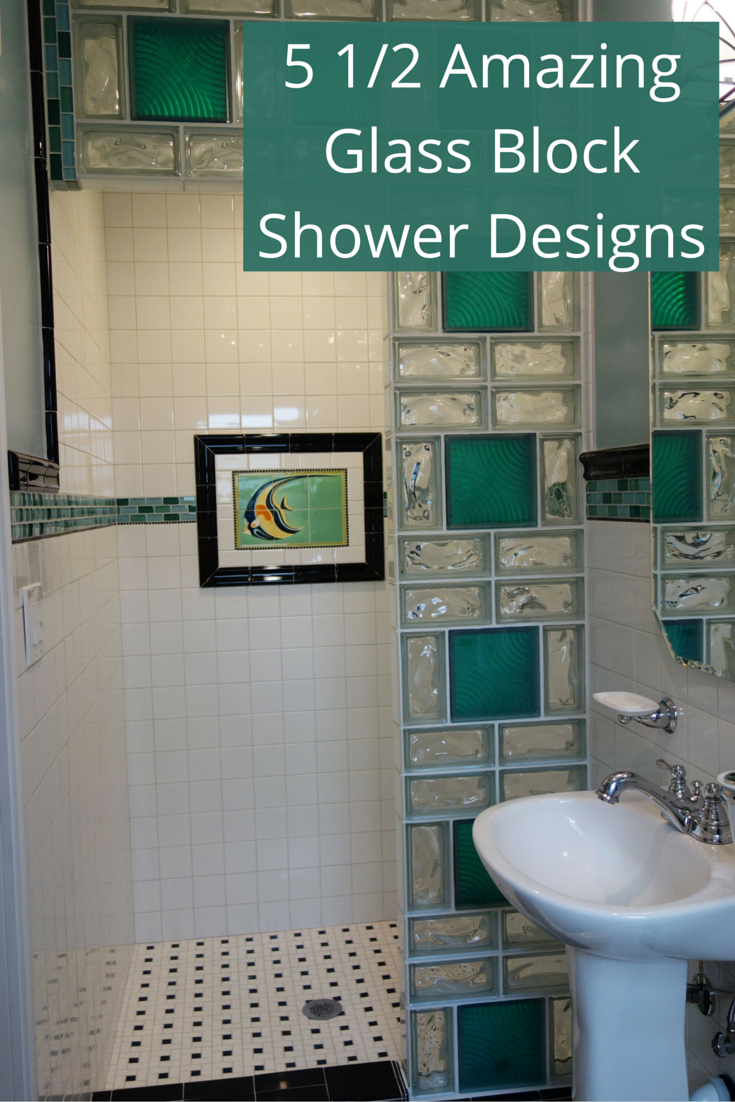 Updated January 27, 2019
Boring. Mediocre. Run of the mill. In a nutshell that's what most glass block shower designs are like. Get one standard 8" x 8" x 4" wavy glass block, stack it on top on the next block, lay them up in a straight line, stick a door on the other side and call it done. Now you have your plain Jane shower. Woo hoo!
When I was growing up my Dad Joe would say the word "mediocre" was a dirty word. He challenged me, my brother Frank and sister Venera to be the best we could be. He wanted us to become the best version of ourselves and do it with with "personopoloy." You may ask what is "personopoly?" It was my Dad's funny made up word to us to lead our lives with our own unique personality.
In the article below I'd like you to go on a trip with me to see 5 ½ incredible glass block shower designs (our company had the pleasure of working on) which certainly aren't boring or mediocre. These designs are distinctive because their owners were not afraid to let their uniqueness and "personopoly" show. They used persistence to find the right suppliers and contractors to make their dream showers a reality and wouldn't take no for an answer!