Glass Tile Blocks – Where Art meets Architecture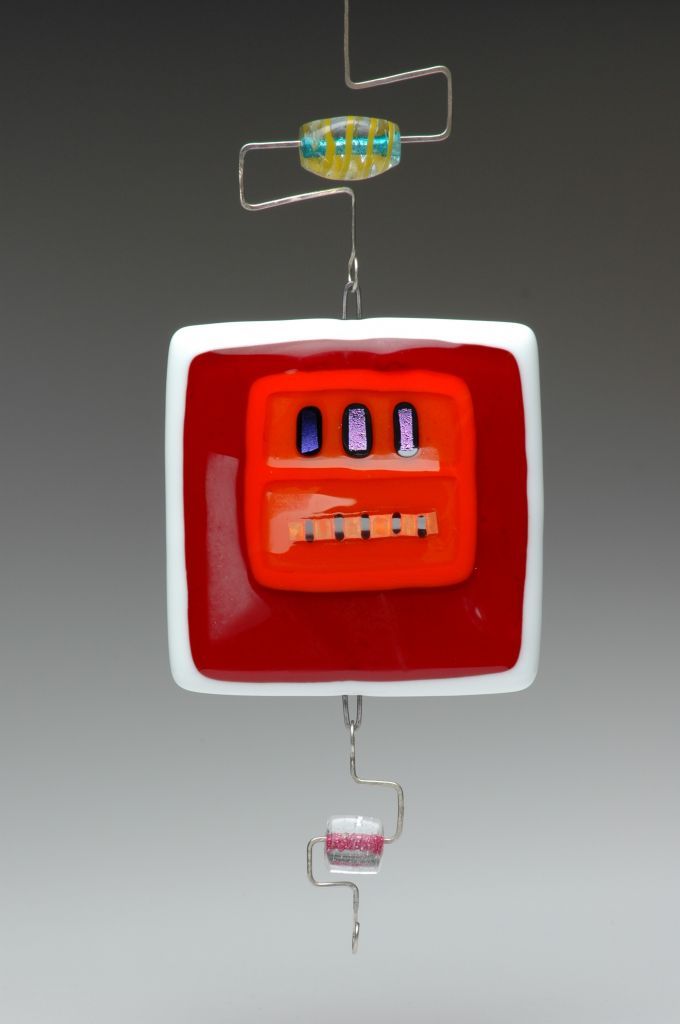 When architect and Managing Director at Gensler Architects Karen Hargarther Thomas was asked how she got into the field of architecture she said, "The world of architecture has the power to create special places for people to inhabit, work, play or provide a private retreat. At the most minimal level we can create a shelter – but through architecture we have the ability to move the human spirit through the built environment."
Creating a special place and adding an architectural and artistic touch is what inspired the development and use of glass tile blocks in showers, walls and windows. Learn below how glass tiles used in women's necklaces and other jewelry where repurposed in the use of inspirational windows and walls to not only create a functional window or wall and bring in light – but to make a distinctive artistic touch to a home or commercial building.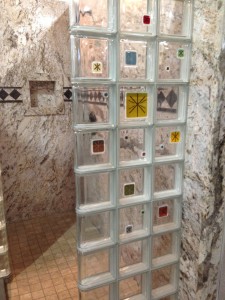 What is a glass tile block and how was it created? A glass tile block is simply taking a glass tile and fusing it to a clear, frosted or colored glass block. When Liz Jacobs (a glass artist and business owner) saw the glass tile jewelry she thought why not fuse these tiles onto pieces of architectural glass – one of them being glass blocks!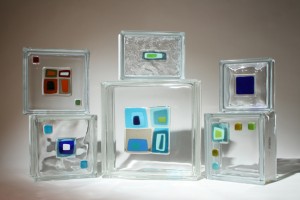 Where can glass tile blocks be used? The applications of glass tile blocks are only limited by someone's imagination. Some popular uses of these blocks have included serpentine glass block shower walls, decorative kitchen backsplash windows, interior partition walls and decorative columns. Basically they can be used anywhere someone wants to move light, create privacy, introduce color into an environment or provide a sense of safety and security.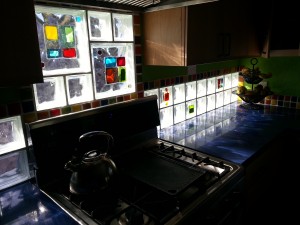 What options are available in glass tile blocks? The glass tiles can be made in various sizes (the smallest is 1" x 1" – but can go up to 8" x 8" or larger) and colors and be placed on the glass blocks in any configuration. They are fused onto any standard size block (note: the most common American sized blocks include 4" x 8", 6" x 6", 6" x 8", 8" x 8" and 12" x 12"). The glass blocks also come in a variety of shapes (including end, 90 degree corners, and 22 degree curves and angles) which make it possible to design not only walls and windows but decorative columns, shelves and bars.
Can they be customized to fit a personal color scheme? Absolutely – the glass tile artist making these blocks (Audrey) will work with a homeowner or business owner to turn their inspiration into a work of art (recently Audrey finished designs for both a residential glass block serpentine shower wall project in Rapid City South Dakota and also a pet animal hospital in La Quinta California). Each project was custom designed and thought through to add style to both the inside and outside of the space.
How do I learn more about these glass tile blocks? Contact Innovate Building Solutions (a nationwide supplier and regional installer) at 877-668-5888.
What do you think about combining glass tiles with glass blocks? Are there any glass block projects you'd like to transform from the ordinary to the extraordinary? Please comment with your thoughts and ideas.
###
This article was authored by Mike Foti – President of Innovate Building Solutions.
---
Mike Foti
President of Innovate Building Solutions a nationwide supplier and regional (Cleveland and Columbus) remodeling contractors. Some of our product lines include glass counters, floors, backsplashes, glass blocks and grout free shower and tub wall panels
---