How to Choose Between Reglazing or a Bath Tub Liner to Repair an Old Tub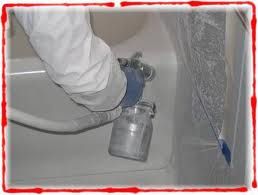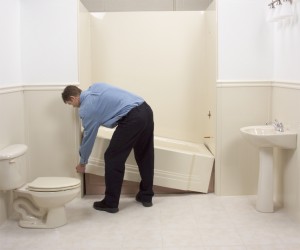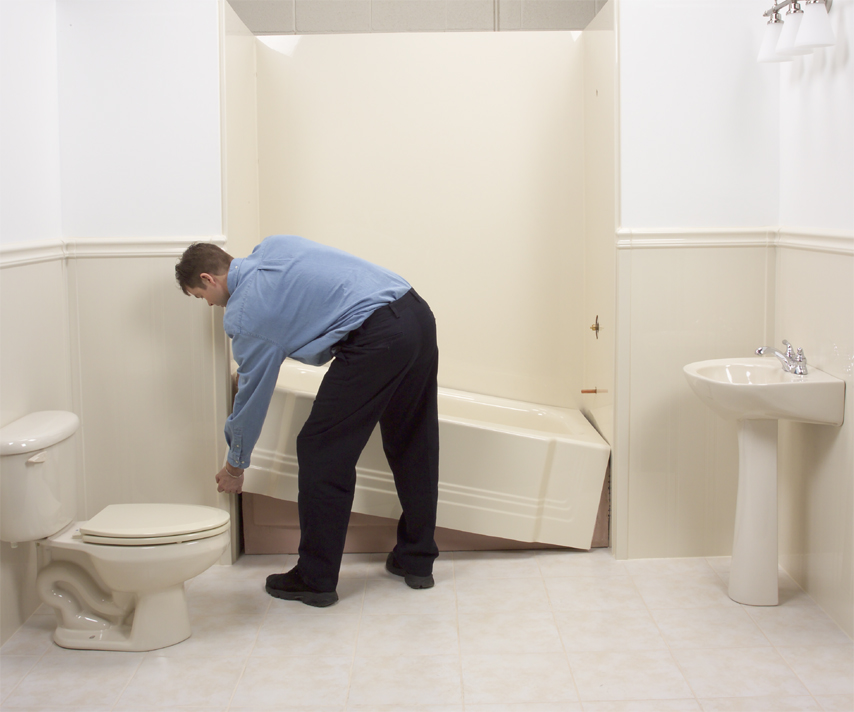 Are you confused whether to reglaze an old fiberglass, metal, or cast iron tub or to put in a bathtub liner? Here's 7 questions to guide you through the process:  
Question 1 – Are you looking for the cheapest solution? – Refinishing a tub will cost less (usually between $350 – $600) than a new acrylic bathtub liner (which will cost between $1,300 and $2,200). Resurfacing is a good solution if you're looking to sell the home in a short amount of time and you're not worried about long term performance.
Question 2 – How long do you want to stay in the home? Do you want a long term solution?– Acrylic liners carry a lifetime guarantee vs. a reglazed tub which may deteriorate over time and need to be replaced (most reglazing warranties run from 1 year to 5 years in length).
Question 3 – Do you have a fiberglass, cast iron or steel tub? – If you have a fiberglass tub only the refinishing process (liners are not available to go over fiberglass tubs) can be used (unless you want to remove the fiberglass tub and replace it with a new tub or convert the space into a shower). If you have a cast iron or steel tub both an acrylic liner or the refinishing process can be used.
Question 4 – Are toxic fumes and odors of concern to you? – The reglazing process (while cheaper) uses hazardous chemicals like acid solutions and epoxy resins that are sprayed on. These fumes can take a few days to a week to go away. Acrylic on the other hand is adhered to the old tub using butyl tape which is odorless (no harmful chemicals or epoxies are used).  
Question 5 – Do you want to change the look of the tub? – Both options (reglazing and liners) will allow you to get a new color scheme to replace an outdated looking tub. The advantage of the acrylic liner is you can create a new look for the front of the tub (also called the "skirt") as well. 
Question 6 – Are you looking to improve safety and comfort as well? – Resurfacing only provides a new top surface for your tub. An acrylic tub liner can be made with an anti skid tub bottom to reduce the risk of falls as well (an especially nice feature for those with mobility challenges who want to continue to enjoy an independent living lifestyle). In addition the acrylic material is warm to the touch which eliminates the discomfort and shock of stepping into a cold cast iron or steel surface.
Question 7 – Is this a DIY project I can do myself? – Acrylic liners need to be custom measured (18 different measurements are taken to correctly identify your specific tub), custom manufactured and installed by factory trained field technicians (it is not a DIY process). Although there are do it yourself refinishing kits available in the home centers an excellent quality job requires specialized cleaners, bonding primers, fillers for crack and chips, and the skill and experience and protective equipment to spray on fast drying acrylic coatings – usually it's best to leave this process to those who are familiar with it.
If you have any thoughts, tips, ideas or experiences to share with refinishing or acrylic tubs please comment below.
Learn more about choosing between refinishing or acrylic tubs by visiting or calling Bath Doctor of Cleveland (216-531-6085), Columbus (614-252-7294)  or Cincinnati (513-742-6679) Ohio. For more complete bathroom remodeling visit Cleveland Design and Remodeling or Columbus Design and Remodeling.
Related Articles
---
Mike Foti
President of Innovate Building Solutions a nationwide supplier and regional (Cleveland and Columbus) remodeling contractors. Some of our product lines include glass counters, floors, backsplashes, glass blocks and grout free shower and tub wall panels
---