Etched Glass Block – Creating a Personalized Window, Wall or Gift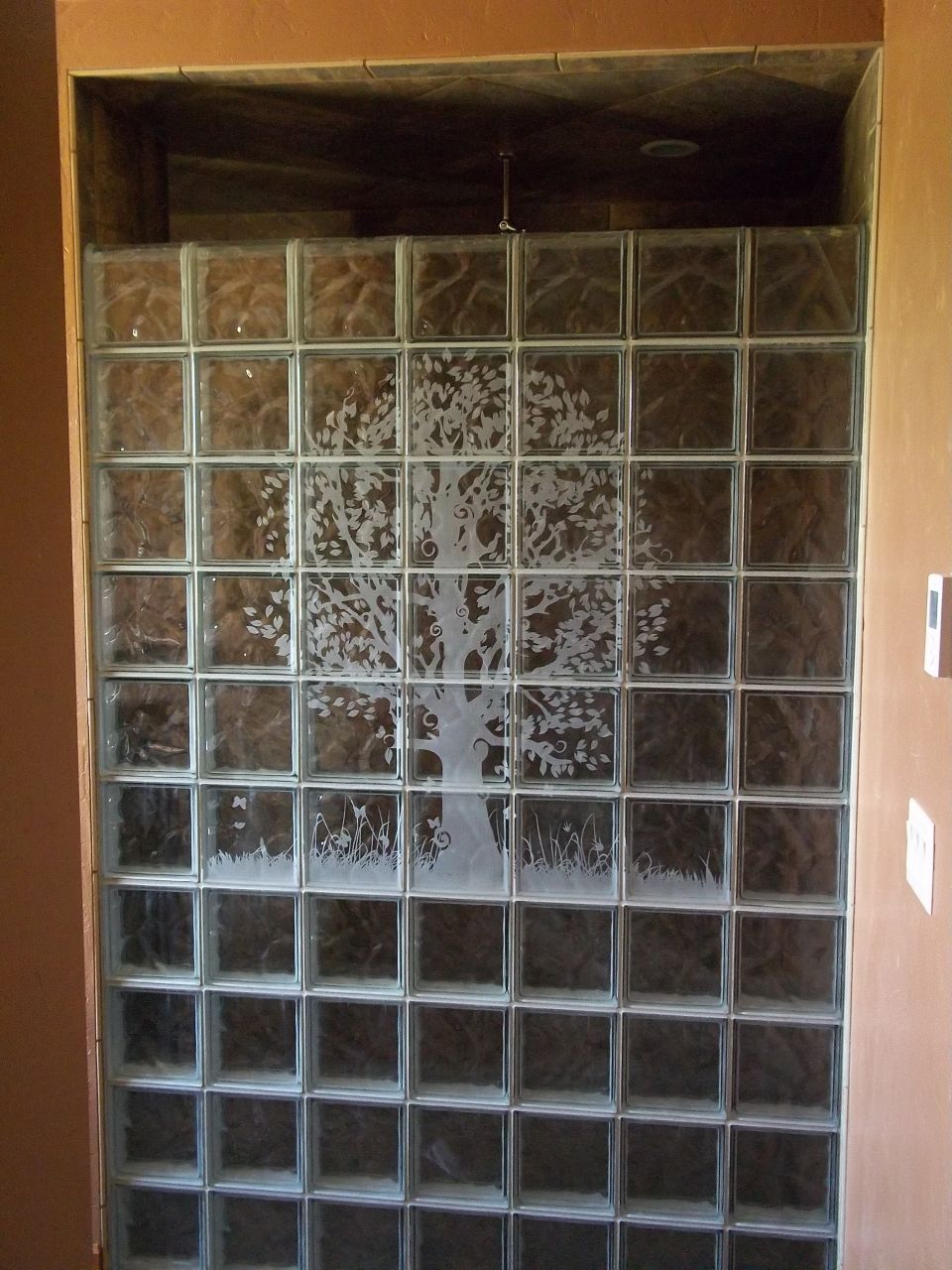 Question: How can I make a unique glass block window, shower wall or gift which is personalized?
Answer: Use etched glass blocks.
Etched Tree Mural in a Glass Block Shower wall
Using a laser etching process it is possible to transfer high resolutions images onto the surface of a glass block to make a one of kind project or gift. In the video and article below learn 6 options with this exciting new process.
Option 1 – Family photos or memorials – It's so nice to see pictures of loved ones. With the laser etching process (which uses a high resolution digital image) you can put the picture of your children, mom, dad etc. onto either an individual block or a made into a mural over a group of glass blocks – now that's personalization!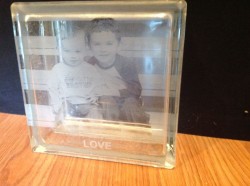 Option 2 – Nature scenes – In the busyness of the lives we lead it's nice to come home to a serene space (this trend is causing many to create dramatic spa showers and bathrooms). Consider using a tree mural or other nature scene in a glass block privacy window or shower wall.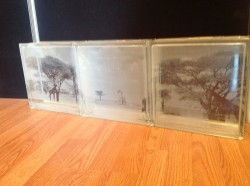 Option 3 – Colored and etched units – Colored glass blocks are available in 52 different colors. It's now possible to etch and color the same block for a double dose of coolness! The etched image will also become more vibrant against the backdrop of the colored unit.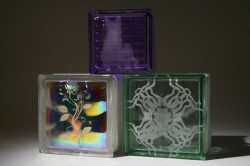 Option 4 – Sports and hobby photos – Many people practically live and die with their favorite sport or hobby. Whether you like basketball, football, hockey, running – you name it – an etched image can add a special touch to a glass block window or as a gift.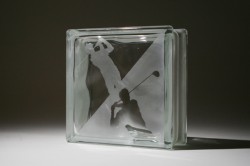 Option 5 – Etch onto different patterns, thicknesses and shaped blocks– Etched glass blocks can be made onto different glass block thicknesses (both 3 1/8" and 3 7/8") as well as finishing end blocks in both see-through and wavy (higher privacy) patterns of glass blocks.
Option 6 – Company logos – Whether you want to etch your logo on an individual block for a promotional item or to etch a window or conference room wall it can be done with the etched glass blocks.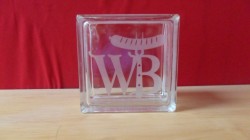 Do you have any interesting images you'd like to have etched onto a glass block? Please give us your ideas below or call with your questions.
###
To learn more etched glass blocks visit or call Innovate Building Solutions on a nationwide basis (877-668-5888) or for a local project their divisions including Columbus Glass Block (614-252-5888), Cleveland Glass Block (216-531-6363), West Side Glass Block (216-398-1020) Mid America Glass Block (513-742-5900) of Cincinnati or Dayton and Akron (330-633-2900).
---
Mike Foti
President of Innovate Building Solutions a nationwide supplier and regional (Cleveland and Columbus) remodeling contractors. Some of our product lines include glass counters, floors, backsplashes, glass blocks and grout free shower and tub wall panels
---