5 Cool Shower Base Ideas for a Custom Home or Remodeling Project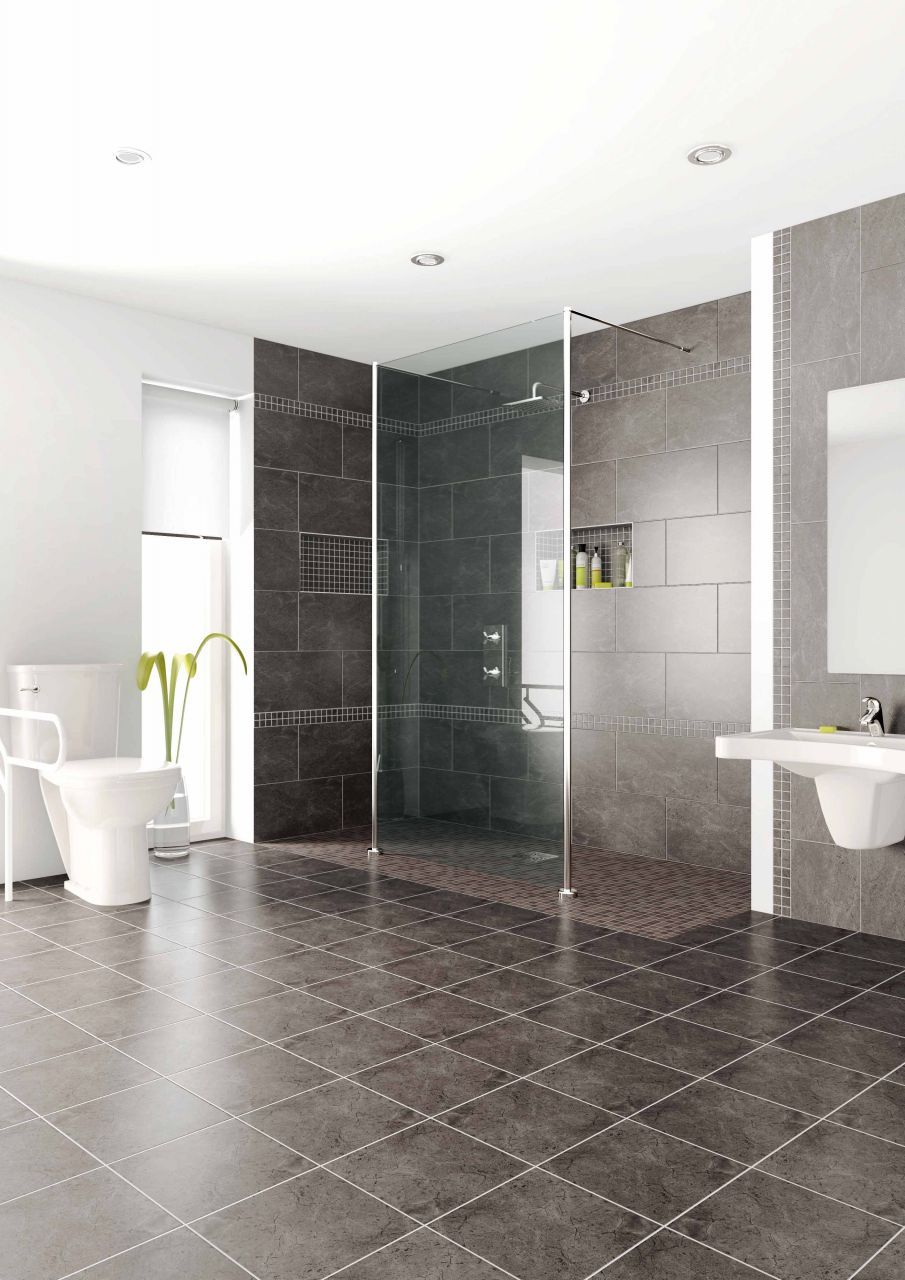 Zero threshold wet room in a custom home
Custom home building or remodeling is about more than just creating a unique space – it also requires choosing products which don't break the bank, are straightforward to install and products that will last. This article profiles 5 shower base ideas which meet this criterion and also make a distinctive high quality finished project.
Idea 1) Waterproof ready for tile bases – Say goodbye to mud set bases and their high failure rate and hello to ready for tile bases. They are light (because they are made of expanded polystyrene), can accommodate a specific drain location (which can save cost in a remodeling environment) and can be made in any shape (curved, NEO angle, rectangular, square or even a serpentine design – see idea 5 in this article). These units are pre-pitched and are simply thin set to a subfloor and tile over.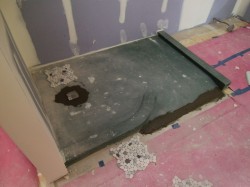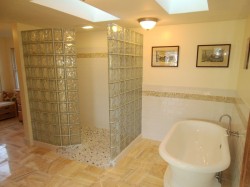 Idea 2) Zero threshold shower pans – Made of glass reinforced plastic (the same material used in airplanes) these base are set directly on the joists and tiled over for a one level room. This "wet room" makes a curb-free entry which is excellent for active adults or a family member with a mobility challenge.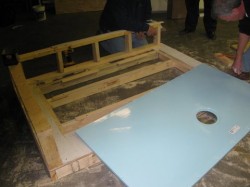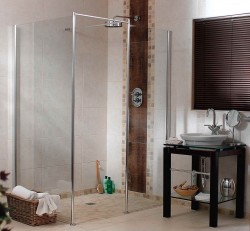 Idea 3) Standard acrylic bases with unique shapes – A standard acrylic base no longer needs to be a boring shape (square, rectangle, NEO angle) or only be supplied with a low quality glass enclosures either. New style acrylic bases from Fleurco are made in unique design shapes (they even have interesting names like "slice, wedge and half roman" curved) which compliment even a custom home. Stylish and standard no longer need to be mutually exclusive.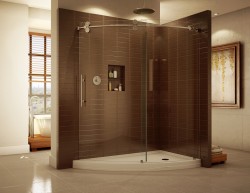 Idea 4)– Using every inch – Just because a job is custom doesn't mean there is always a lot of room to work with (I'm sure contractors and owners in New York City, Chicago and other big cities can relate to this!). The question becomes how can a base be shaped to maximize every inch. One cool design that accomplishes this objective is the "bowfront" acrylic base. It is made to fit in a standard 60" alcove – but it bows out in the center of the base to create a 36" space to maximize elbow room. It is available with high end shower doors for a luxury home.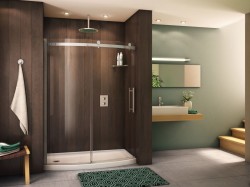 Idea 5) A serpentine base – A serpentine shape  does not need to be limited to the famous Thomas Jefferson brick walls at the University of Virginia. Using a ready for tile base and curved glass blocks (and decorative glass tile blocks) this serpentine shape was brought to life in this Rapid City, South Dakota new custom home.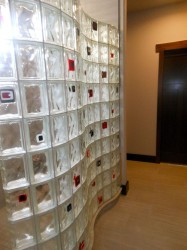 Which of these 5 shower base ideas do you like the best? Which do you like the least? Please comment below.
If you're looking for more information or an estimate on remodeling a shower or nationwide material supply for the bases mentioned above call The Bath Doctor in Cleveland (216-531-6085), Columbus (614-252-7294) or for nationwide supply Innovate Building Solutions (877-668-5888).
---
Mike Foti
President of Innovate Building Solutions a nationwide supplier and regional (Cleveland and Columbus) remodeling contractors. Some of our product lines include glass counters, floors, backsplashes, glass blocks and grout free shower and tub wall panels
---