5 Tricks for Choosing Shower Wall Panels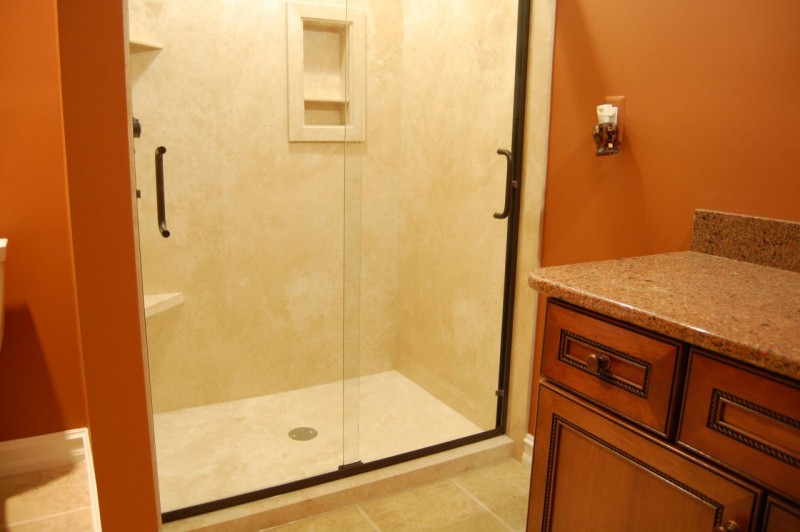 Options in shower wall panel systems can be daunting. Since these systems are available in various sizes, textures, colors, budgets for decorating styles ranging from traditional to contemporary the selection process is overwhelming to some. Learn below 5 simple tricks to identify your best choice.
#1 – Determine your budget – Knowing the general price points of the wall systems can save time in the shopping process.  If you have a tight budget (say in the $300 to $400 range) low cost off the shelf fiberglass panels from your local home center may be best. For a mid priced budget (in the $900 to $1,700 range) consider acrylic, a decorative faux stone wall panel line, or solid surface. Luxury shower panels include high gloss acrylic and natural stone (like granite and marble).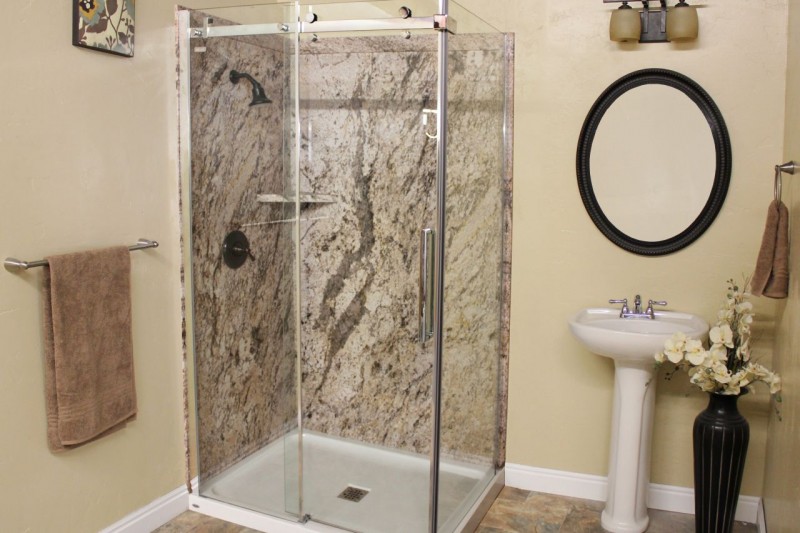 # 2 – Measure before shopping – Some systems (like inexpensive fiberglass panels) are only available in standard sizes (like 60 x 32, 32 x 32, 48 x 48 etc.) – which other systems (like PVC backed decorative walls, solid surface and high gloss acrylic panels) can be customized to fit any space. Measure and create a rough sketch of your shower so you can eliminate those systems which don't offer the flexibility to accommodate your space.
# 3 – Consider your vision of the finished project – While many people love the look of tile and natural stone – they don't like the maintenance of grout joints. This fact has generated increased use of solid surface, acrylic and fiberglass systems where the look of tile or stone is to built into the grout free wall panels. If the traditional grout look is not for you perhaps the clean contemporary styling of high gloss wall panels (which look like back painted glass) could be the right choice.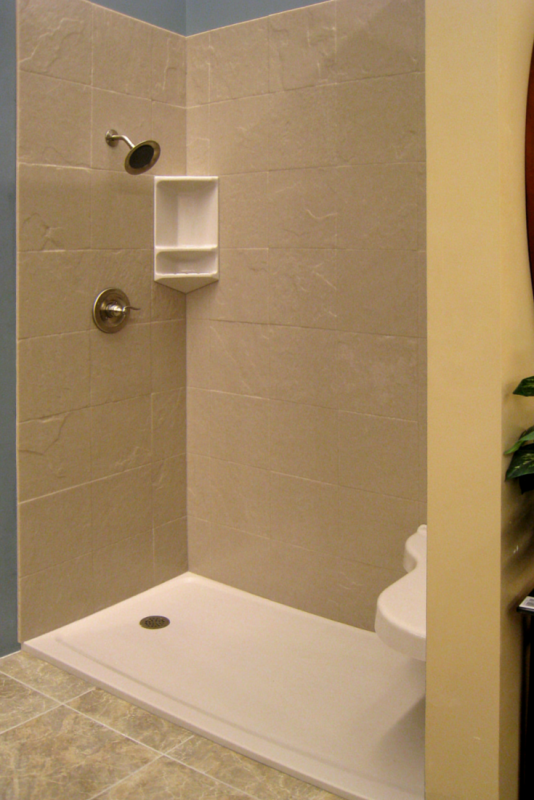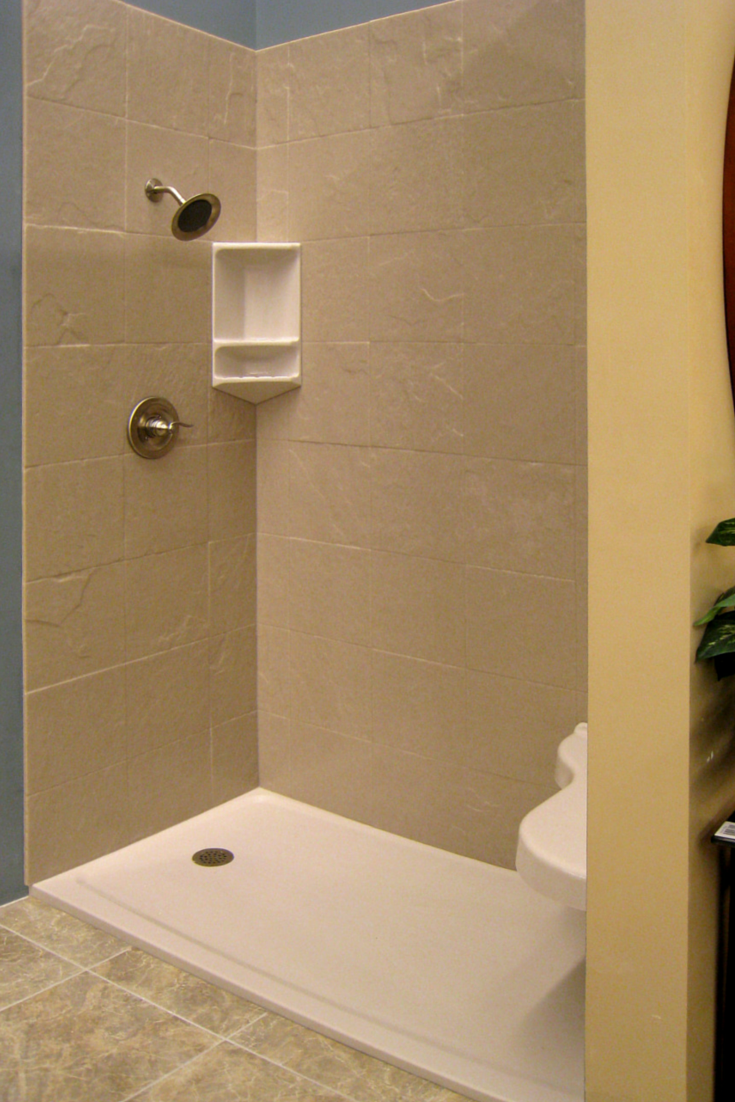 # 4 – Identify if a DIY or professional installation is best – If saving on the cost of a professional to install your wall panels is critical to preserve your budget consider using fiberglass, PVC backed composite faux stone walls, or solid surface – which are the most straightforward to do. Acrylic shower wall panels, on the other hand, are best installed by a trained contractor since their expansion/contraction properties can make them a challenging installation for a novice.  
# 5 – Evaluate your accessory needs – Not all wall panel systems offer the same breadth and depth of accessories. Do you need soap dishes, recessed niches, decorative trim or even a bench or corner seat? Some systems like fiberglass are standard and offer limited flexibility in accessories. With PVC and solid surface shower wall panels there are a vast array of accessories.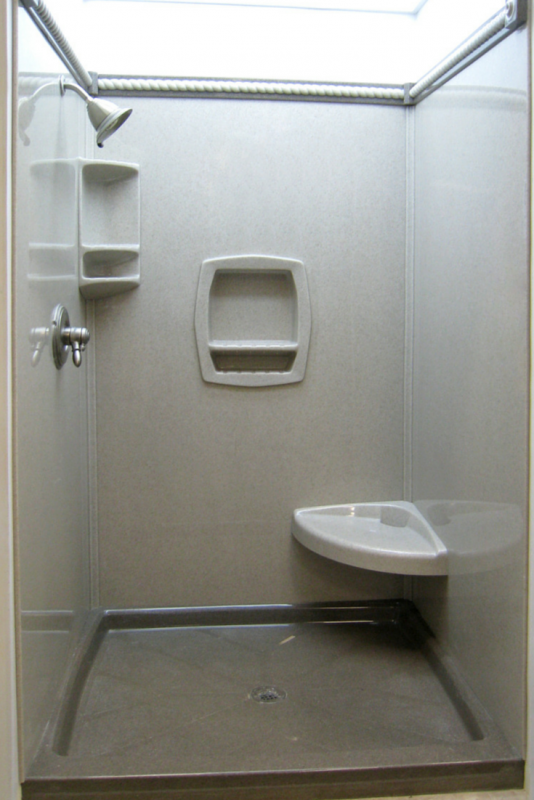 Do you have questions about shower wall panels or need pricing? Please comment or call the numbers below.
Nationwide supply on shower wall panel systems is available through Innovate Building Solutions (877-668-5888) or regional installation The Bath Doctor in Cleveland (216-531-6085) or Columbus (614-252-7294.
Tags: contemporary shower, decorative panels, diy panels, diy shower panels, do it yourself wall panels, faux stone panels, glossy wall panels, high gloss panels, high gloss wall panels, pvc panels, shower panels, solid surface panels, solid surface walls, traditional shower
Trackback from your site.