7 Cool Uses of Glass for Contemporary Luxury Homes
I have to admit my fascination with glass has grown exponentially with increased exposure to contemporary and modern home design. The light, shine, flexibility and clean open spaces created with glass are a magnet for my eye. Since I'm a guy who hates even having a North elevation in my home (note – a North elevation is the darkest side of a home) it's natural for me to like the effects created by the combination of light and glass. The flexibility of glass designs, textures and colors to create expansive views (or obscure them) make this material a contemporary designer or owners dream. The article below will highlight 7 unique uses of glass in a modern home.
• #1 – Cast Glass Countertops – The ability to move natural light, add texture and provide the warm glow of illumination are unique features of cast glass countertops. Imagine what your friends will say when they walk into your kitchen or bathroom and see a glowing countertop – how cool is that! These tops come in 1' – 2" thick, made of custom textured glass and are also easy to clean.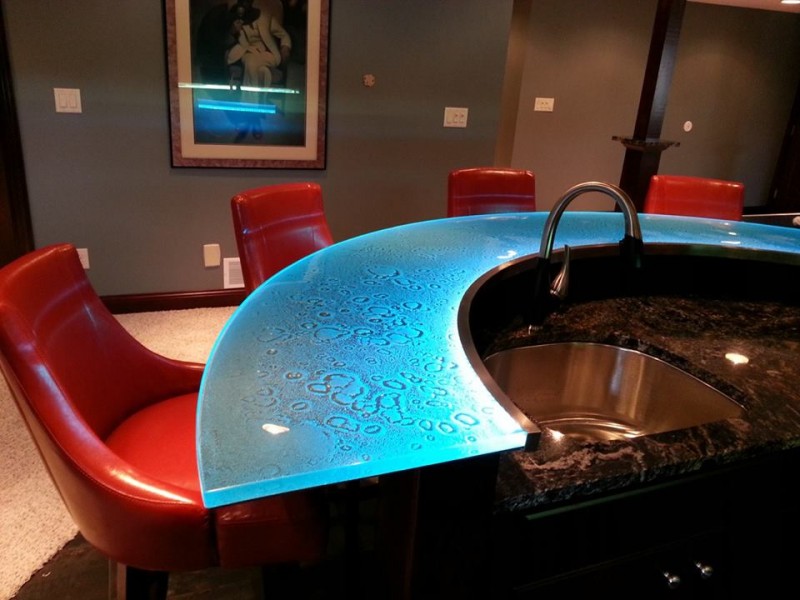 • #2 – Laminated Structural Glass Floors – A glass floor or bridge certainly creates a wow factor. Whether the floor offers the ability to see through to a lower level (some applications include water features, wine cellars and collectible displays) or uses an obscure glass to gracefully move light to the floor below (which is popular in urban brownstones and art galleries) it is always a focal point in a luxury home. With it's 1" tempered and laminated glass design it is not only a sexy feature – but a safe one as well.
• # 3 – Clear Thinner Series Glass Block Shower Walls – Glass blocks have been much maligned as an "80's style" product but recent advancements in patterns, shapes and metal texturing have pushed it back into the contemporary product forefront. A new line of thinner (3 1/8") see-through blocks creates the ability to create a modern walk in shower in a small space. The ability to add decorative metal facades onto the blocks can tie in the glass shower wall to the surrounding architecture.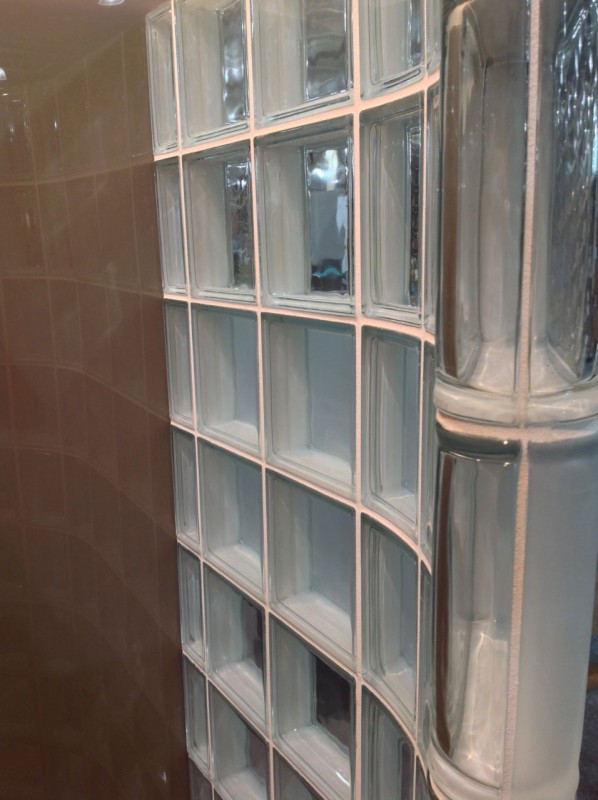 • # 4 – Glass Entry Doors – For dramatic style and a great return on investment decorative glass entry doors are the ticket. You can have fun combining different colors and textures in glass to provide an architectural element to the front door which provides privacy and moves light. Consider etching the glass or even adding decorative marbles inside a glazed unit for a unique look. The fact that entry doors are the top ROI for home renovations can make you feel good about this investment as well.
• # 5 – Back Painted Glass Kitchen Backsplashes – For a distinctive pop of color in a kitchen a back painted backsplash is an exciting way to go. It's high shine luster will command attention and they can be custom colored with any Benjamin Moore or Sherwin Williams color. The coating is electronically bonded to the back of the glass to ensure a high quality long lasting project.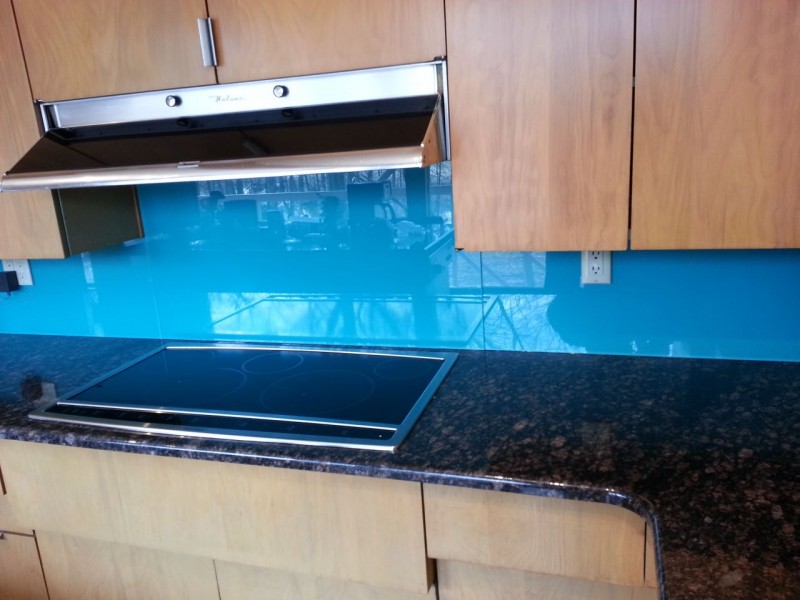 • # 6 – Glass Water Feature – There is nothing quite as calming as the sound of water. Even if you don't live by an ocean or lake the sense of peace created by a water feature can be special. Whether you use a standard "rain" pattern glass or a custom textured cast glass – a glass water feature can be a welcome sight after a long stressful day.
• #7 Glass Stair Treads – Owners of luxury loft apartments in the city or an expansive estates in the countryside the clean have benefited from the modern style of a glass stairs. Glass steps are safe (they are made of 1 ¼" thick tempered and laminated glass with a textured top surface for traction) light transmitting works of art. If personal modesty is a concern an acid etched frosted finish with eliminate any concerns of someone seeing up through the stairs.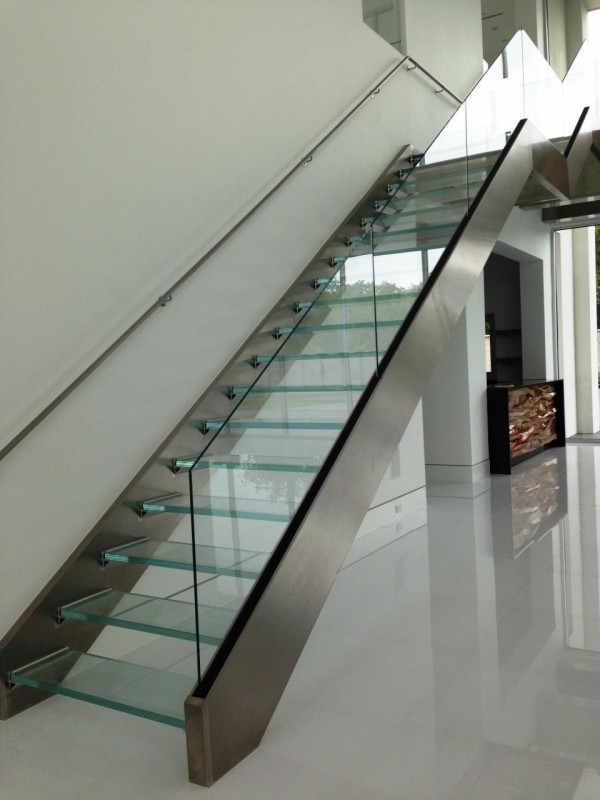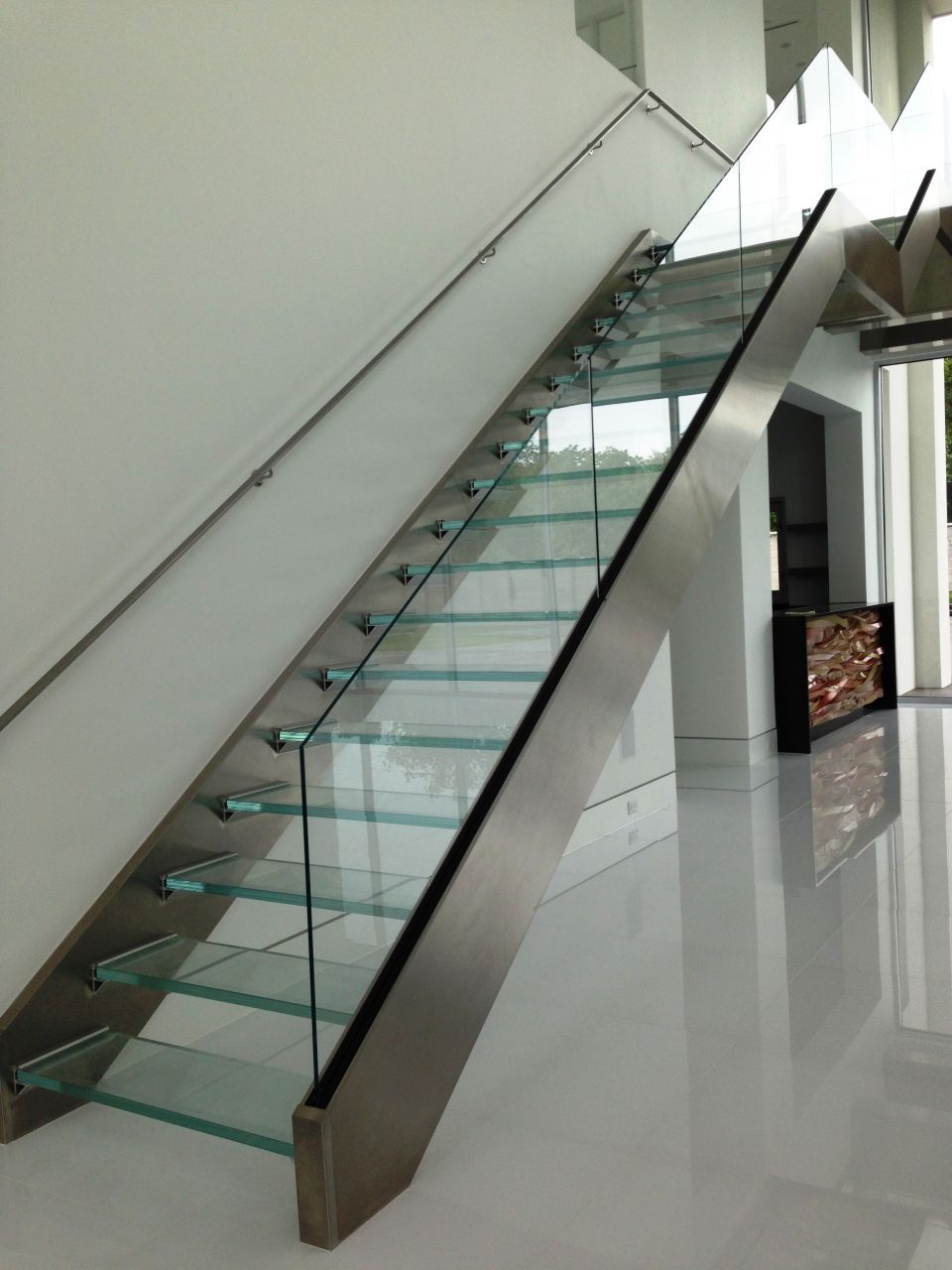 Which project is your favorite use of glass? Comment or call us at the numbers below for more information or an estimate on these contemporary glass products.
###
Call Innovate Building Solutions on a nationwide basis (877-668-5888) or for a local project their divisions in Columbus (614-252-5888), Cleveland (216-531-6363), or Akron (330-633-2900) Ohio.
---
Mike Foti
President of Innovate Building Solutions a nationwide supplier and regional (Cleveland and Columbus) remodeling contractors. Some of our product lines include glass counters, floors, backsplashes, glass blocks and grout free shower and tub wall panels
---