How to Win Friends and Influence Your Contractor – 4 Tips to get the Home Remodeling Project of Your Dreams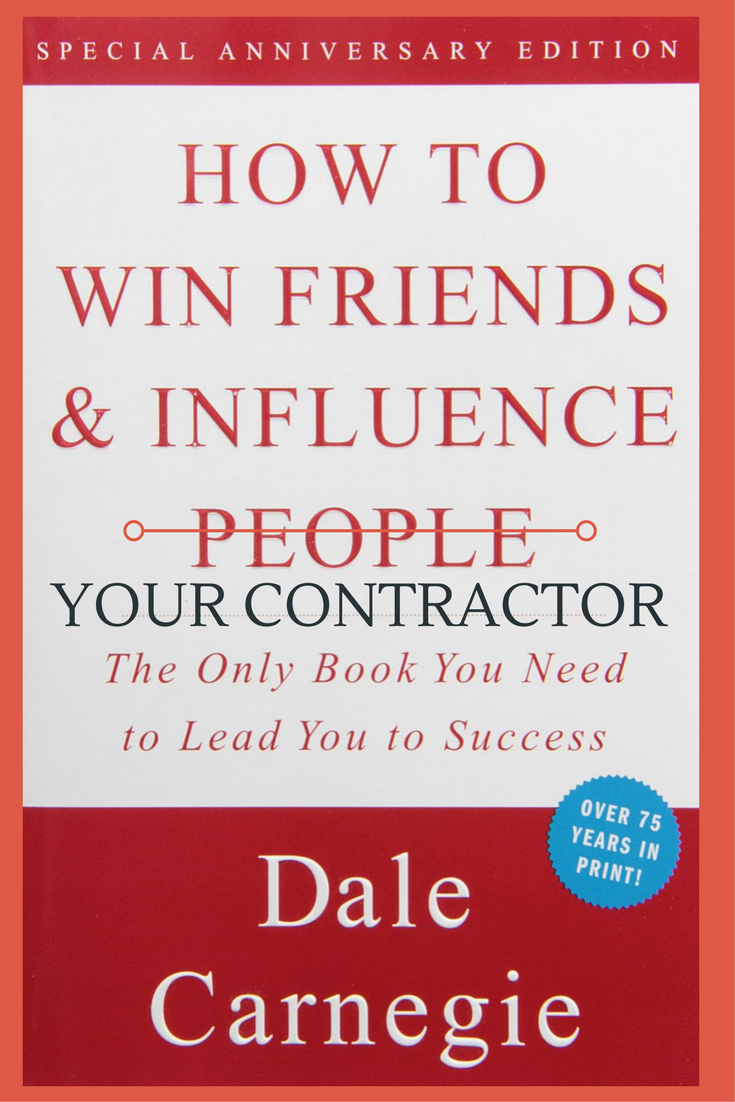 Updated March 16, 2019
At midnight, I received the all too familiar email. It said,
"Mike, my general contractor is extremely hesitant to work with the (you fill in the blank) product (in my business I could fill in this blank with unique products like wet room systems, grout free shower wall panels or glass block showers or windows). I desperately want this product in my remodeling project. I'm crushed. How do I convince him to use this new product….to innovate on my project? I'm completely frustrated. I don't want to have to beg get what I want – but I will if that's what it takes!"
Have you ever resembled this remark in the middle of a kitchen, basement or bathroom remodeling project? Contractors are not known to be the most progressive 'tools in the shed' – and in the busy market of today it's much easier for them to tell you, "hey lady we don't know anything about that product." Asking them to innovate can be as hard as asking the shyest person you know to give a speech about physics to a group of egghead scientists. Neither request is likely to be fulfilled – unless you know how to influence them in a way they want to help you get what you want.
This is not an easy mission, but you've got no choice but to accept it if you want to get the home renovation project of your dreams (money alone will not convince your contractor to do a project they are uncomfortable installing). A quality contractor doesn't want to stick their neck, pocketbook and reputation out if they don't know what the heck they're doing. They will be responsible to come back to fix what's wrong if something goes sideways for you – and they aren't eager to take the risk.
How do you get your competent (in this article I'm assuming they are competent – if not, you have other bigger problems!) – yet conservative general contractor to go out on a limb and install a cool or important new product you've just got to have? To get something new it's time to turn back to some good old fashioned advice. This timeless advice was adapted (with a twist) from a book originally published in 1936 (and has sold over 30 million copies) from Andrew Carnegie called How to Win Friends and Influence People. In this article let's look at 4 common sense tips (with a little psychology thrown in) inspired by the work of Andrew Carnegie to influence your contractor (or anyone for that matter) to get what you want.
Tip #1– Allow your contractor to be the "hero" in your home remodeling story   
Good people (and good contractors for that matter) LOVE to feel their work and lives matter. We all want to make a difference. If your job is just another ho-hum project your contractor's motivation is likely to be ho-hum as well. How can your project (and the new product you want) have a higher purpose for your contractor, not just being another "notch" in his/her contractor tool-belt?
Start by telling your contractor how much this product is going to help you and your family use and enjoy your home. For example, if you're installing a one level wet room let the contractor know how this new shower system will give you the peace of mind of being able to care for your elderly parents so they won't have to go to an assisted living facility too early in their lives or a loved one who needs the assistance of a wheelchair. Share your feelings how this product (and project) will help you and how important your contractor's assistance will be for you. Allow your contractor to be the "hero" in your home improvement story.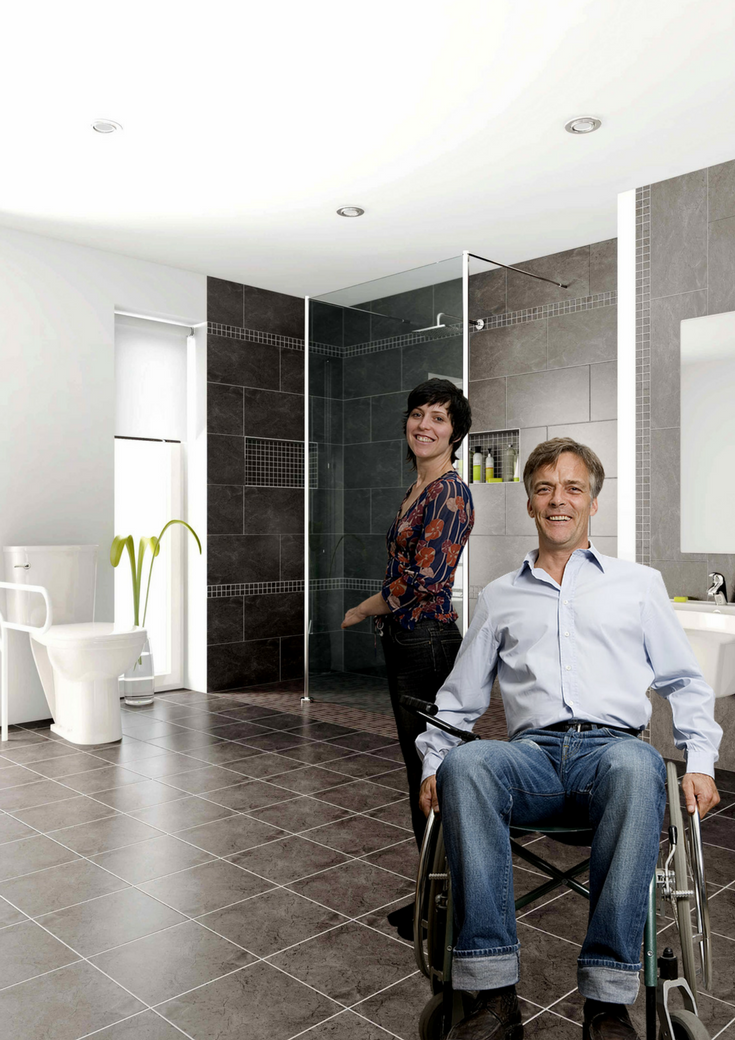 Tip #2 – Give your contractor a challenge, but make it less challenging
A true craftsman (just like any creative person) loves to step back and admire their work. The finished project, that special touch, is their "permanent record" (although this permanent record is a good one – unlike that permanent record we all feared in grade school). It creates a sense of pride in a job well done. You can see this pride and delight when they pull out their IPad (or picture book) and show you their past work. This "portfolio" usually highlights more intricate, challenging jobs they have done. They will show you how their skills have shined above the rest (the cheap "Chuck in a truck" guy is no match for what they can do!). They will show you when they took on a challenging project and were victorious resulting in a cool project and a happy customer!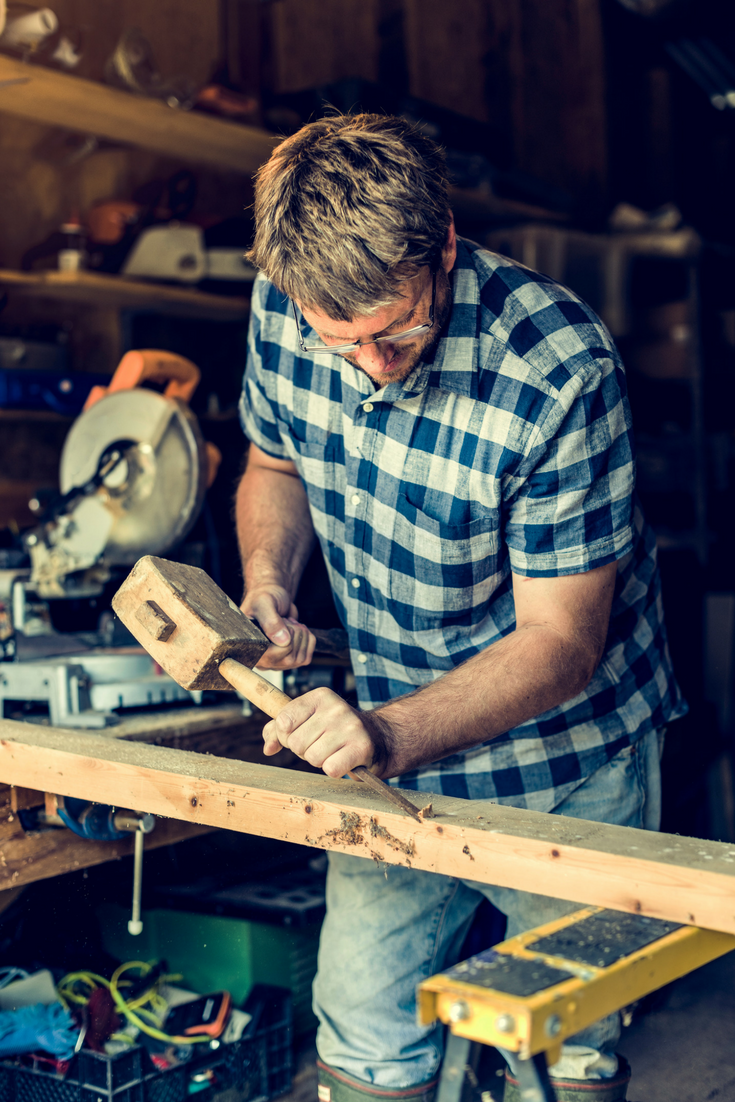 To get your contractor to try something new you've got to ignite this feeling of victory they experienced when they elevated their skills – and took a risk in the past. All of us are by nature risk-averse (I'm already hearing my 14-year-old daughter Jade worrying when I pass up big trucks on the highway and saying, "Daddy, these big trucks freak me out! I don't know how I'm going to learn to drive by them."). It is natural when trying something new to be scared. Just think when you learned how to swim or ride a bike. I was so scared of swimming I didn't learn how until my wife taught me on my honeymoon. Imagine that! And back then she wasn't even trying to do away with me for the insurance money either – ha! ha!
How can you challenge your contractor to install a new product in your home? I would suggest you take the following 2 ideas to take some "challenge" out of it being challenging.
Idea 1 – Find them a "trade partner" not a customer service rep to help – There is nothing wrong with customer service reps (we have some excellent ones in our business and on many days, I don't know how they are able to handle when the proverbial crap hits the fan!) but a contractor working on a job isn't looking for a customer service person working inside a corporate call center. They want a construction knowledgeable "trade partner" who understands how to install this product in the type of home they are working on. When calling a company about a product you want to use get the name of the technical person who will be able to help with installation questions and problems. If you can't find out who this person is you may want to find another supplier. This guy/gal will be critical for your contractor.
Idea 2 – Show your contractor "movies not manuals" – Many people became contractors because they hated school and "bookwork." They found working with their hands and seeing how to do things as their preferred method of learning. When you a product you're likely to bring back sweaty palms and bad memories of high school they would rather forget. On the other hand, if they can watch and see a video how to do it will be right up their alley. Go on YouTube and search for product and installation videos to show them how it's done. Think "You-Tube movies" not "installation manuals" to get them knowledgeable about your new product.
Idea 3 – Bring in an expert – Your contractor will love you for this one. I had one resourceful homeowner who got into contact with the manufacturer and was able to get their representative to come out to the job site to help her contractor through his first installation with the product. Now that is making something challenging, less challenging for your contractor!
Tip #3 – Become their construction "cheerleader!"  
Don't worry about having to morph into the "popular girl" of yesteryear, wiggling into a way-too-tight cheerleading outfit, wearing a hardhat, and dancing to the Queen song "We are the Champion's" (yes – I'm dating myself) to inspire your contractor to do your job.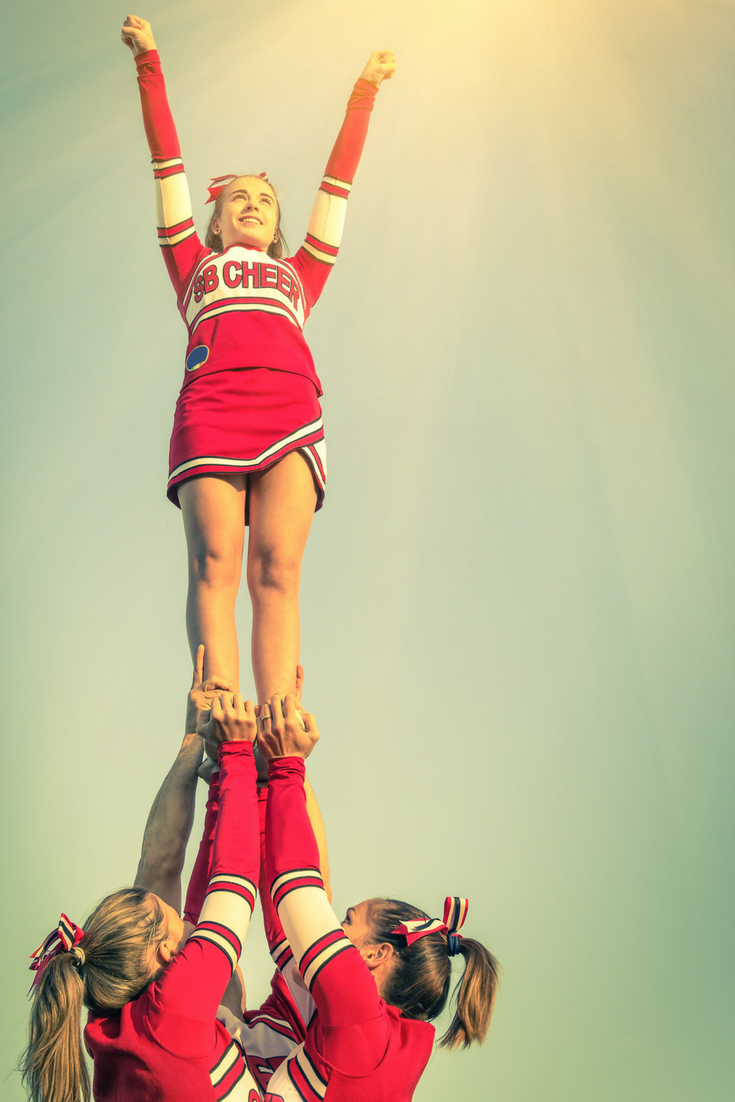 However, some love, appreciation, recognition and genuine care go a long way to getting your contractor to try harder for you. Here's some ways to do this:
Compliment them on some part of the project they have already done. "Underappreciated" is a word in the dictionary but Webster's does not recognize "overappreciated" as a word. It's not used enough to become a word! We are all starved for appreciation. Find opportunities to complement their work. Don't keep your excitement for the finished project bottled up.
Offer them a drink or pastry when they come in – I remember in the old days of my business I had an old crotchety somewhat bi-polar (I mean to be funny, not offensive here) installer named Pete. When Pete came to your home you would get one of two jobs. If you offered Pete a cup of coffee or a pastry you got Pete's "A" job. If you treated him like the "hired-hand" you got the C job. If you want the A job – be courteous, be thoughtful, and be generous.
Remember their name(s) – This is one I have to tell you I struggle with big-time (I sometimes get wrapped up in my own world – ask my wife)– but it's very important. Find out the names of the people working on your job and use their first names when talking to them. This recognition creates a personal connection. A personal connection will make people go the extra mile for you.
Tip #4 – To get them to say "yes" to you, tune into their station – WIIFT (what's in it for them)  
Motivational speaker, Zig Ziglar once said, "You can have everything you want in life if you just help other people get what they want." The natural challenge we all face is it's SO MUCH easier to think about what we want before considering what someone else wants. To put the focus on someone else (your contractor in this case) requires you to change our POV (point of view). Ask yourself, how can this new product I want help my contractor and their business? Here's some important things your contractor cares about when deciding to use a new product:
(A) Is the product simple to install? – If it's time consuming to put in it will cost them too much time and money (and eat into their profit on the job). In today's environment, they likely have other customers breathing down their neck to get to their homes to get started. Make sure the product you want isn't a pain in the butt to work with.
(B) Is this product guaranteed to last and won't result in call-backs and repairs? – Call backs and repairs are a HUGE disruption to all contracting businesses. Do some Internet research and see if you uncover a lot of people complaining about the product you want to use. Ask about the product's guarantee. Find durable products which will stand the test of time.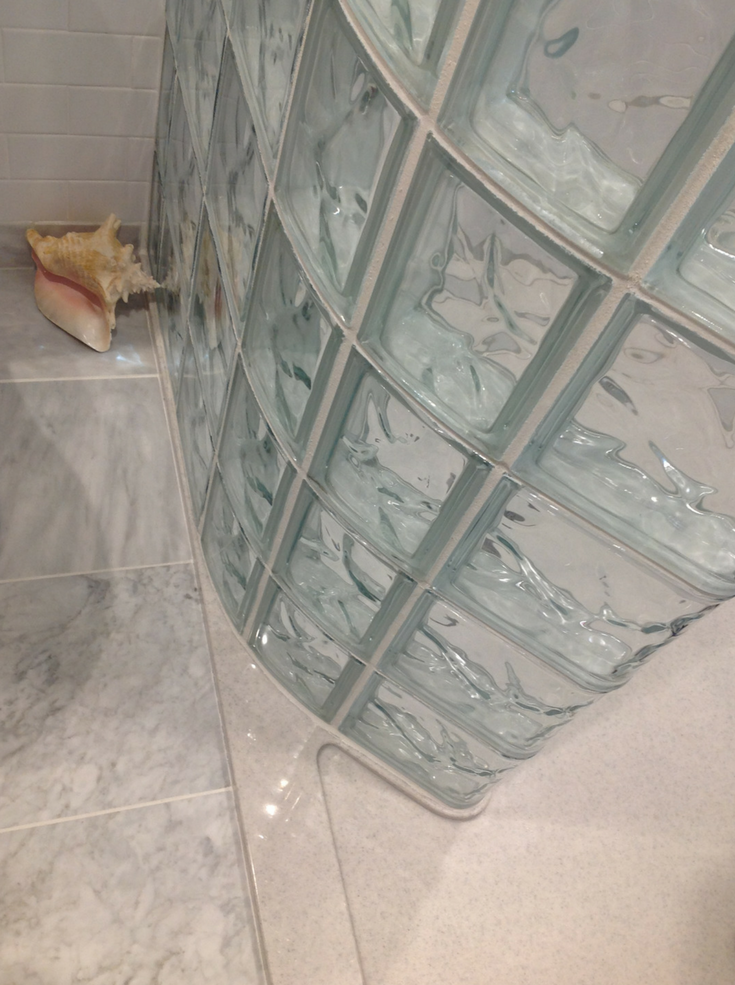 (C) Is this product unique so they can stand out from their competitors? – A big problem in the construction industry are cheap contractors who don't compete in ethical ways. They do jobs for "cash" (this means they charge less because they may not be reporting the income) and "work on the side" (which is code for I don't do it all the time or I'm stealing work from my full-time employer). One of the ways reputable contractors combat these challenges is to be more knowledgeable, skilled and innovative than the "Chuck in a Truck I do it cheap on the side" contractors. Let your contractor know working with your new product will help them to differentiate themselves over cheap unscrupulous guys.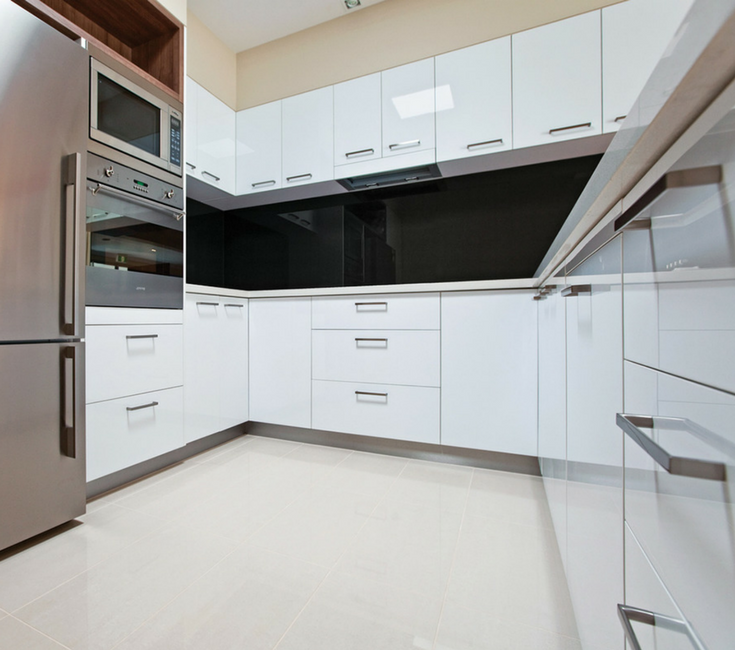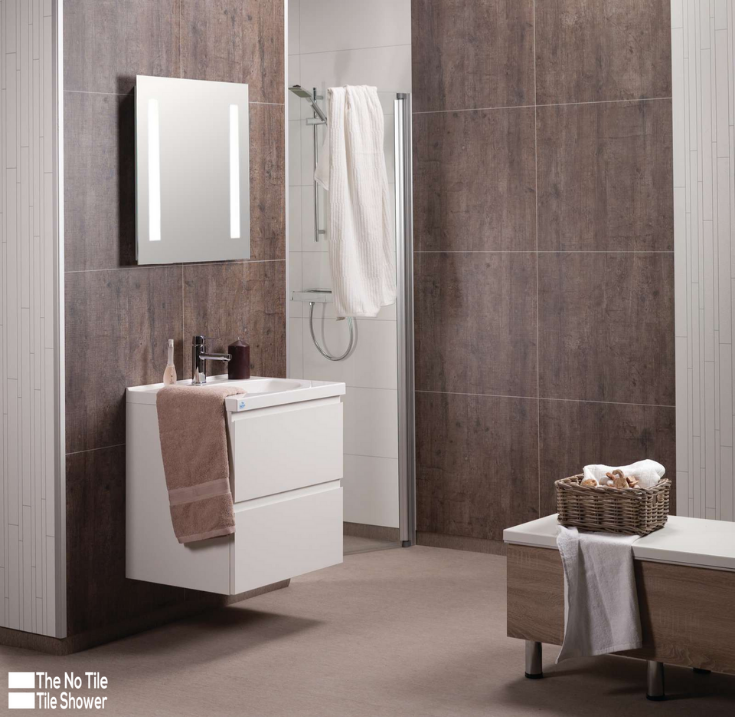 Conclusion
I wish I could tell you the 4 tips above come with a full-proof 100% money back guarantee. If I could only say use these ideas and you'll be able to influence your contractor to use the products and do the job you want without fail. However, just like guiding our kids in the desired direction is tough – influencing any person in any way requires "people skills" which are easy to read about, but tough to do. What it comes down to is trying to take the focus off me, myself and I. Ask yourself, how can I become a friend and influence my contractor and make them the hero of this remodeling story? How can I give them a challenge (while making it less challenging), act as their personal cheerleader, and make sure there is some benefit in it for them?
In the comments below please share your stories and ideas on how you create a great relationship with contractors. It's so nice to learn from one another!
How can I (or a member of my team) help you get the home renovation project of your dreams?
I know it can be frustrating to find a contractor who will work with your next bathroom, basement or kitchen remodeling project. There are 2 ways me and I my team would love to help you.
First, on a nationwide basis we provide many innovative products (grout free shower wall panels, glass block shower systems, glass floors and glass counters and barrier free shower systems) and try to provide the resources to make these projects less challenging for your contractor. Call Innovate Building Solutions (877-668-5888) to guide you with unique products which are simple for your contractor to install.
Second, on a local basis call our Cleveland Design and Remodeling (216-658-1270) division or The Bath Doctor in Columbus (614-252-3242) about local installation services. We challenge ourselves to be the progressive contractor to make your renovation dreams come true – even if it means sticking our necks out a bit!
If you're a remodeler or builder and want practical advice on remodeling products, industry trends, marketing and sales tips to grow your business (and cut day to day hassles), start reading my newest blog – Innovate Builders Blog. It's packed with ideas you can use now. Click here to Sign Up for the Innovate Builders Blog.
If you're in the building business, click here if you'd like to learn how to become a shower wall panel dealer or call and ask for Mike at 877-668-5888.
Follow the Author on Twitter @Mike_Foti or his company @InnovateBuild.
---
Mike Foti
President of Innovate Building Solutions a nationwide supplier and regional (Cleveland and Columbus) remodeling contractors. Some of our product lines include glass counters, floors, backsplashes, glass blocks and grout free shower and tub wall panels
---