"Save money and shorten the time to remodel with acrylic bath tubs, showers and walls"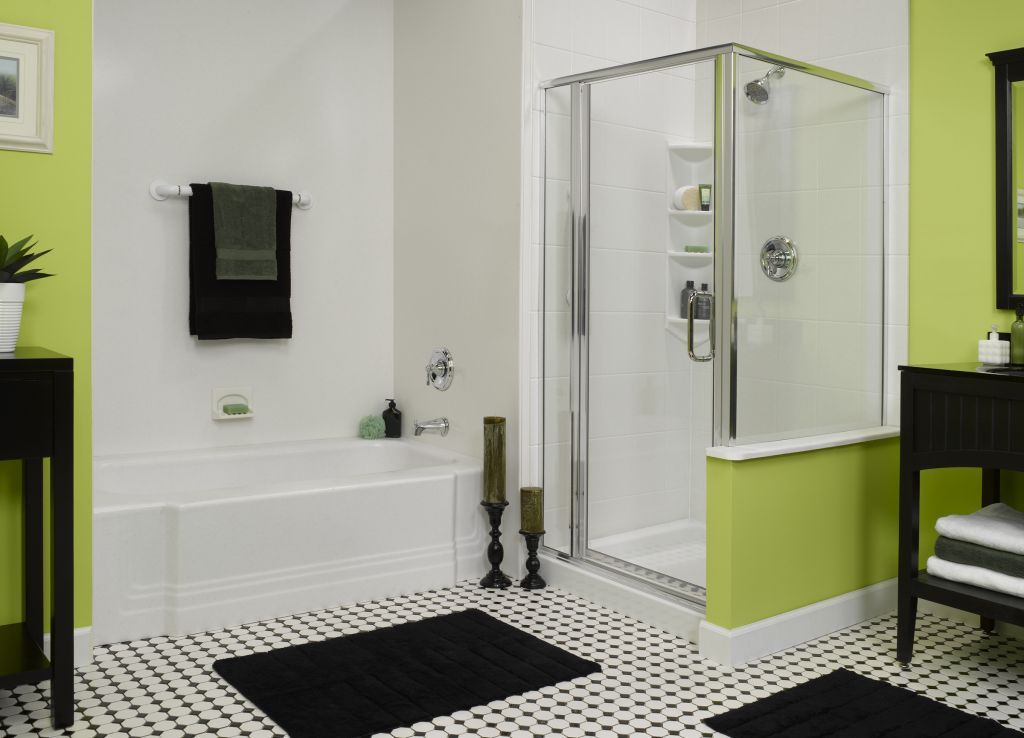 If you've got 1, 1 ½ or 2 bathrooms in your house it can be very difficult to remodel.   Going over to a friend or relatives to shower during a lengthy remodeling process can get to be old very quick! Fortunately there is a cost-effective and time effective way to remodel your tub, shower and surrounding walls without a major hassle. Consider using acrylic tub, shower and wall liners which are designed to go over the old materials in your bathroom. Here are some advantages of this system:
1/3 of the cost of a full remodel – Since acrylic is applied over your old tile walls or cast iron or steel tubs it cuts down the mess and saves significant labor time vs. a complete tear out remodeling process.
Reduce maintenance & easy to clean– Since the acrylic is a solid material there are few  joints or seams to maintain (there is only a joint at the corners). This will help to eliminate mold, mildew or stains associated with other materials.
Improve the function and safety of a tub/shower area – You can add bathroom accessories like a decorative grab bars, curved shower rods, shower heads and valves and soap/shampoo niches which will not improve the looks of your space but also the function and safety of using it.
Decorative colors, patterns and styles – These are not your grandmother's acrylic walls and tubs (you don't have to settle for smooth white walls anymore). There are now 4" x 4", 6" x 6", 8" x 10" and 12" x 12" simulated tile patterns available in a wide group of color choices (including solid, marbleized and stone looks). 
Easy access options are available – If you need a bathtub/shower space that's easier and safer to get in to the acrylic products can be used in a bathtub to shower conversion. If you're not looking for a full conversion consider adding safety features like a tub/shower seat, decorative grab bars or a skid resistant acrylic tub.
If you've used an acrylic tub liner or shower liner and would like to provide some feedback please comment below.
###
If you'd like to learn more about acrylic tub and shower liners and wall surrounds visit the Bath Doctor site in the Cleveland, Columbus and Cincinnati markets.
Related Articles
---
Mike Foti
President of Innovate Building Solutions a nationwide supplier and regional (Cleveland and Columbus) remodeling contractors. Some of our product lines include glass counters, floors, backsplashes, glass blocks and grout free shower and tub wall panels
---