Learn How Frosted Glass Blocks can add Style and Privacy to your Bathroom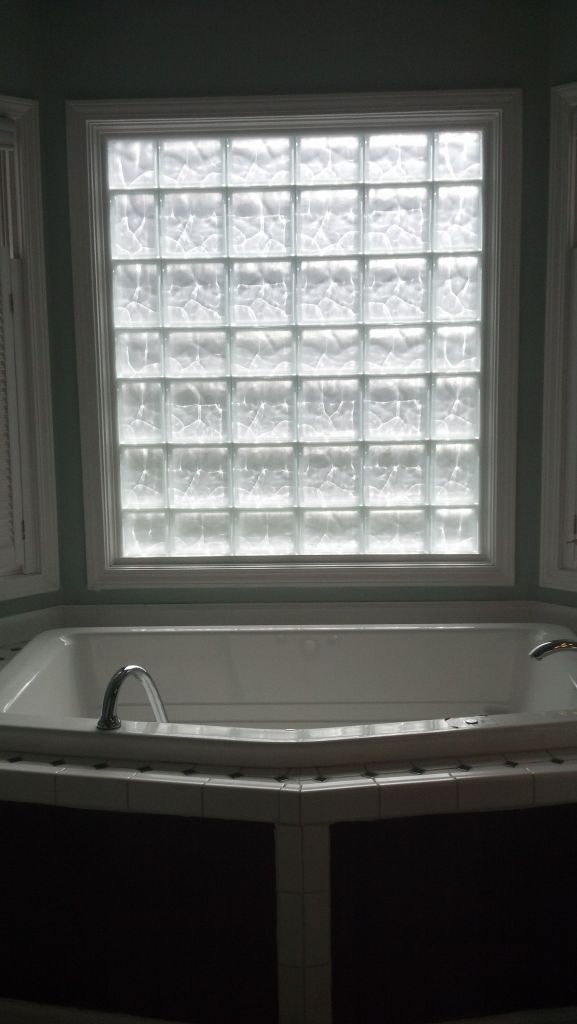 When Kelly Persichetti and her husband John looked at their large bathroom picture window they knew something had to be done. The wood frame around the existing window was badly deteriorated and the window (which is on the driveway side) needed to be covered by shutters for privacy. In short the window needed to be replaced with a better alternative.
Learn below how Kelly (in conjunction with the Columbus Glass Block division of Innovate Building Solutions) used a frosted glass block bathroom window with the "protect all" fabrication system to upgrade the space.

Product Selection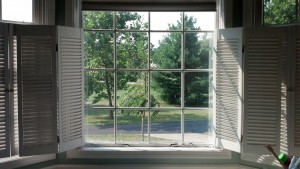 Kelly was initially drawn to the glass blocks due to the privacy and durability of the product – but she also wanted a material that would complement the exterior of her traditional home as well. Kelly chose a "wave" pattern glass block with a frosted inside surface. This choice provides a high degree of privacy, softens the light transmission and provides the classic look which blends well with the architectural look of the home.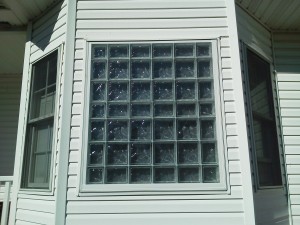 To improve the energy efficiency Kelly chose the "protect all" glass block window fabrication option. This systems uses vinyl spacers which are used both vertically and horizontally on the inside of the window. This system not only will help to reduce hearing and cooling costs (since it has a better U value), but it also makes the window more secure and air/water tight.
Installation Approach
Given the size of the window (44" x 44") this window was prefabricated in 2 sections (to make it easier and lighter to set into the opening). The installation team of Sean Malmsberry (Operations Manager) and Isaac Clark anchored the premade protect all sections into the sides of the opening and used expanding foam to seal around the glass block window. On the outside white aluminum coil stock was installed to finish to the siding and on the inside quarter round composite trim was used (the composite material was chosen for better durability in a wet bathroom environment).
What do you think about the use of this frosted glass block protect all window? Please comment below.

Learn More About Frosted Block Windows
To learn more about the frosted protect all glass block windows or get a free estimate on a glass block window, wall or shower project visit or call span itemscope itemtype="http://schema.org/LocalBusiness">
Innovate Building Solutions
on a nationwide basis (877) 668-5888) or for a local project their divisions including
Columbus Glass Block
(614) 252-5888),
Cleveland Glass Block
(216) 531-6363),
West Side Glass Block
(216) 398-1020) or
Mid America Glass Block
(513) 742-5900) of Cincinnati or Dayton and Akron
(330) 633-2900).
---
Mike Foti
President of Innovate Building Solutions a nationwide supplier and regional (Cleveland and Columbus) remodeling contractors. Some of our product lines include glass counters, floors, backsplashes, glass blocks and grout free shower and tub wall panels
---