Getting "Under the Hood" of the Black Hawk Bath Remodeling Project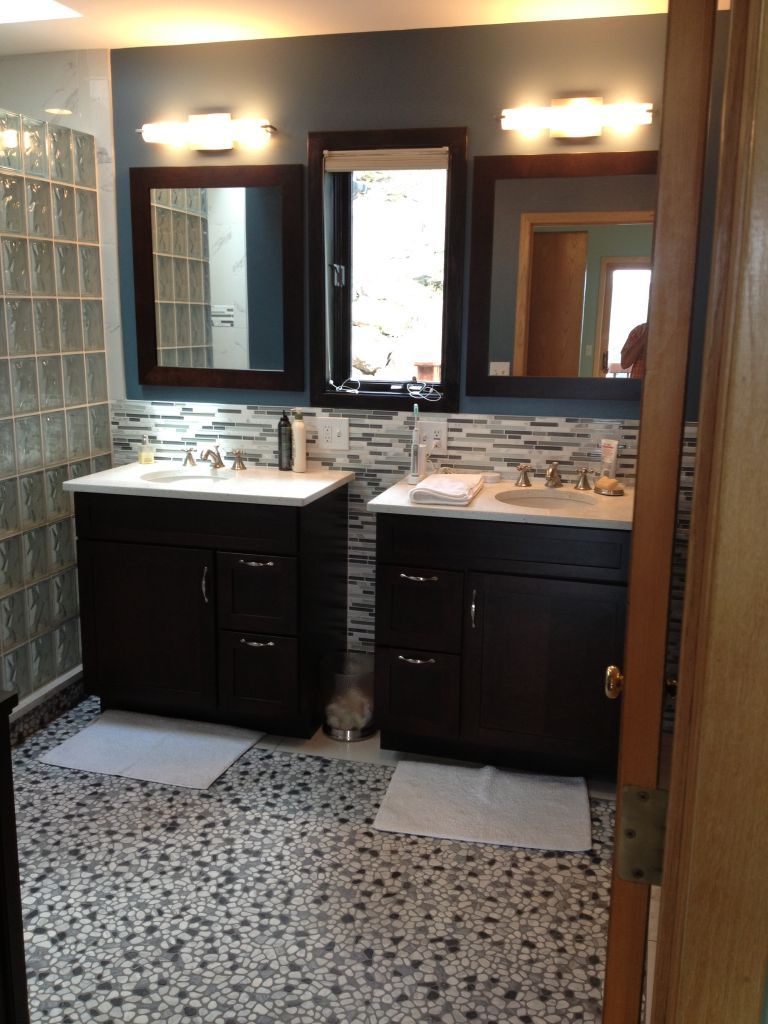 While looking at Tina Crabb's finished luxury bathroom would make many people envious – what makes this project even more special is the "under the hood" elements you don't see.
Bathroom remodel in Black Hawk Colorado with a walk in glass block shower
Learn below some of the innovate products and installation methods used by general contractor/remodeler Jeff Pettus (of Snowline Designs) and Ray Visco (of Visco Tile & Stone) to create a bath remodel that will not only stand the test of time for Tina – but also provided time effective methods for the contractors to install as well (Note: In Part 1 of this series learn more about the unique finished products and vision of this project).
Innovative products and installation methods
The shower base
Many contractors and consumers have seen the "old-school" way of making a mortar (also known as a mud set) shower base. While this type of base has the advantage of using inexpensive materials – it is time consuming to install and can be the cause of leakage problems down the road (with a mortar installation the long term performance of the shower base is totally driven by the quality of installer).
For this project Jeff Pettus chose a factory made waterproof expanded polystyrene shower base which was pre-sloped and ready for tile. The base on this project had a ramped in entry and a pre-determined drain location which saved on the cost of re-routing the existing plumbing. As Ray Visco who installed the base said, "This base saved me a bunch of labor hours. I was able to thin set this base to the floor and tile right over it. I had the base set in 1 ½ hours!"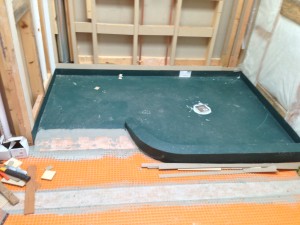 Curved prefabricated glass block walls
Instead of trying to go through the laborious and difficult process of laying the blocks one by one Jeff purchased a glass block shower kit. This kit included the curved glass block wall sections and matching ready for tile shower base discussed above.
Since the shower walls use a vinyl stacking process they are built and installed using modular units and maintain a small (1/8") consistent joints on both the inside and outside of the shower wall. As Ray said, "These glass block sections not only went together great – I had the wall up in 30 minutes and ready to grout the next day!"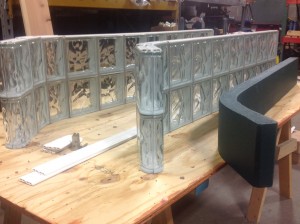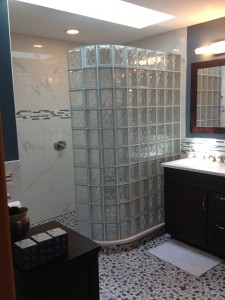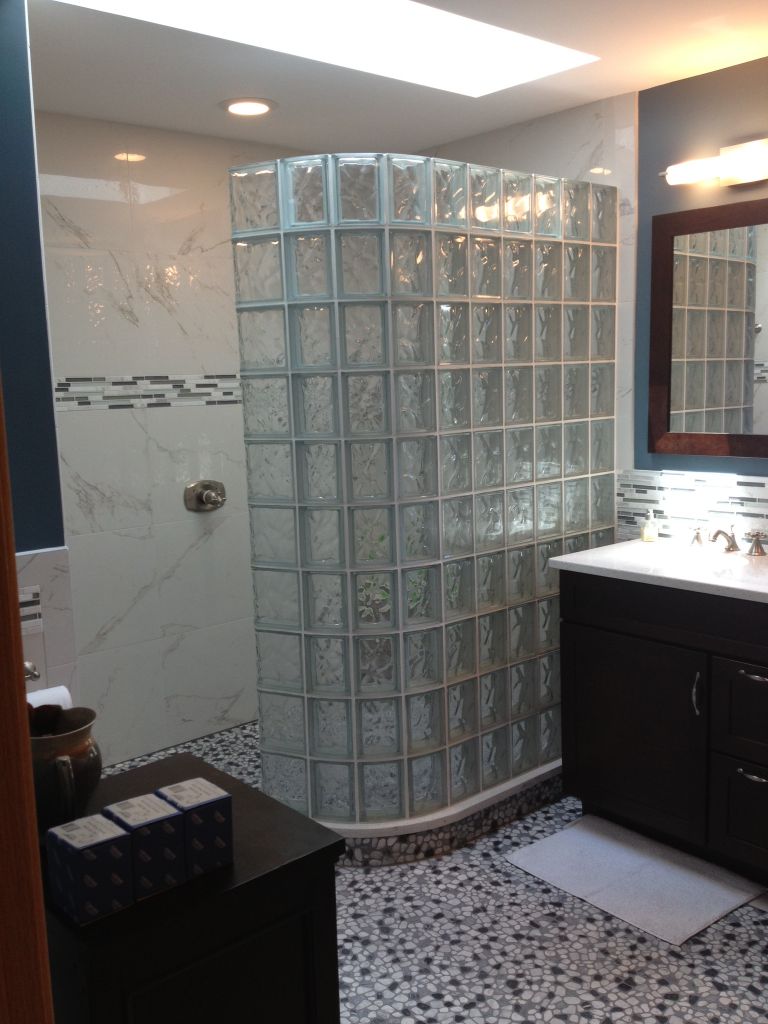 Schluter Kerdi wall backer and floor system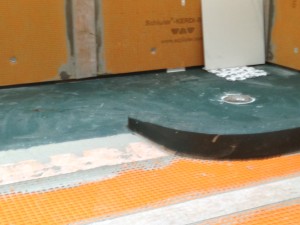 Another "under the hood" installation method used on this project was the waterproof Kerdi wall backer board and Deitra bathroom flooring system used by Ray. This material provides a waterproof barrier behind the tile walls and floor and is also easier to install than heavy cement boards. While no one can "see" this high-quality method it can provide Tina with piece of mind that no water will get behind the walls to damage the floor below down the road.
Do you have any questions about this project or installation methods that were used to ensure high quality bathroom installations? Please comment below.
To learn more about the various aspects of this project or to get more information about your remodeling project call:
Jeff Pettus of Snowline Design (general contractor) – 303-258-3696
Ray Visco of Visco Tile & Stone (tile and stone contractor) – 720-440-1933
Mike Foti at


Innovate Building Solutions


(nationwide supplier of glass block walk in showers and bases) –

(877) 668-5888
---
Mike Foti
President of Innovate Building Solutions a nationwide supplier and regional (Cleveland and Columbus) remodeling contractors. Some of our product lines include glass counters, floors, backsplashes, glass blocks and grout free shower and tub wall panels
---