2014 Bathroom Design Trends can create a mind-blowing bath space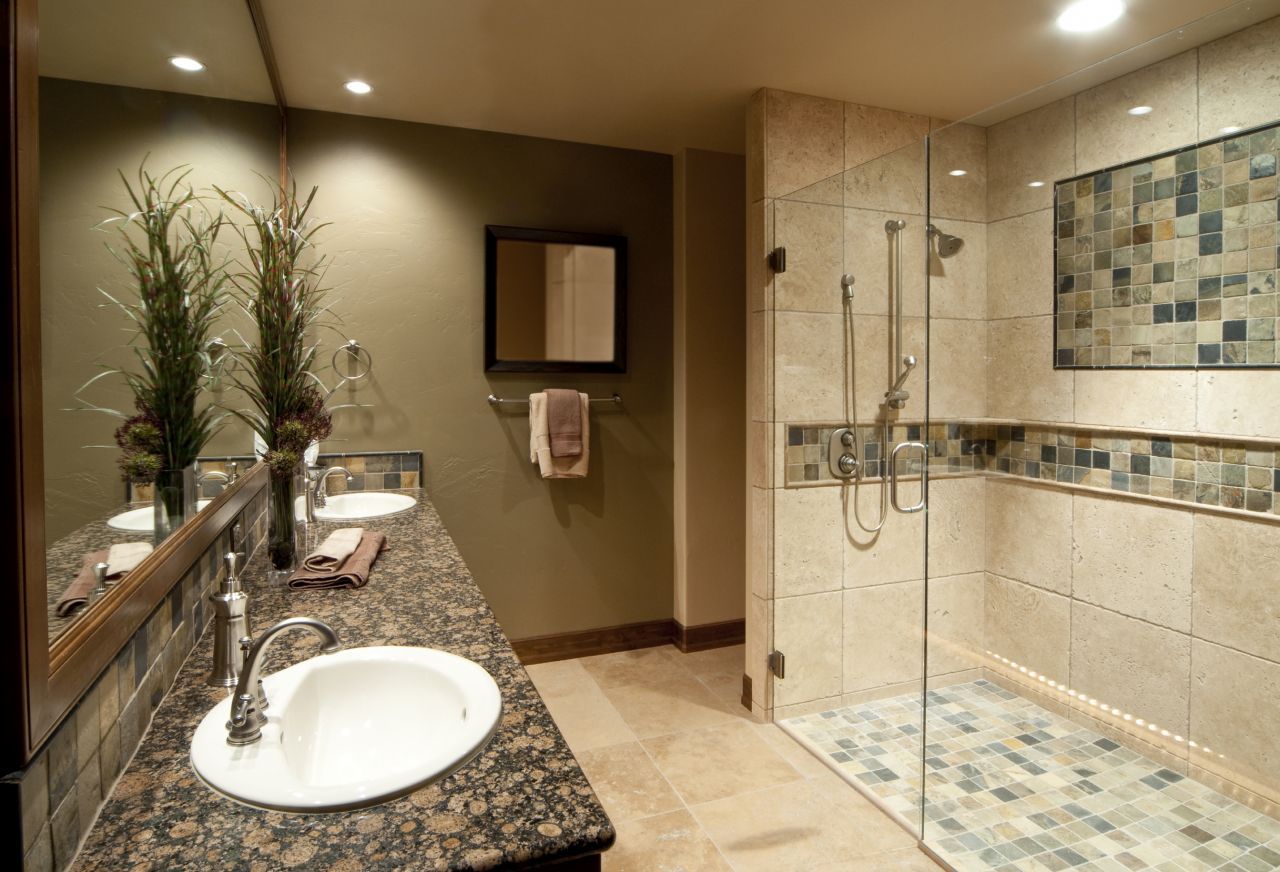 Bathroom remodel with an earth tone color scheme
If your bathroom is a tired, outdated and just a "utilitarian" space 2014 might be the right time to embark on the remodeling project you've always dreamed about. In this article learn how 2014 bath design trends are combining luxury, relaxation and functionality to create an experience which will make you love stepping into your bathroom.
Luxury
The new 2014 bathroom will have the feeling of an upscale hotel. Some of the hot features include:
Heated floors – Radiant floor heat has come down in cost and the electric systems have made the installation process much easier. Imagine how nice it will feel to not step on a cold floor!
Sleek design including free standing furniture grade cabinetry – Get rid of those old Formica countertops and tattered bathroom cabinets in favor of wall-mounted furniture grade cabinets. These units will create a contemporary look which can also make it easier for people of all abilities to use the space.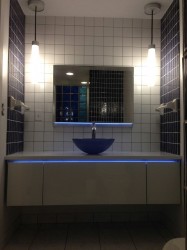 Stand alone tubs – Just like you see in luxury hotels the free-standing tubs are making their way into today's newly remodeled bathrooms. Please note that most people are adding this product more for a decorative touch vs. being a highly used feature.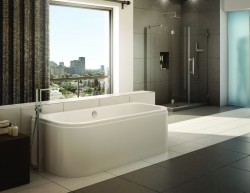 Relaxation
 After a stressful day the bathroom is increasingly being seen as the place of refuge. Here are some points to transform your bathroom into the relaxing space you desire:
Use natural materials and earth tone colors – Create that zen feeling by incorporating natural stone and tile. Stay away from the stark white look.
Add different showering options – The luxury spa bathroom often includes rain heads, jets, hand-held showers and stationary heads. With these options you can enjoy the gentle flow of the rain head or the aggressive message of the jets.
Incorporate light and sound – For a real wow effect add LED lighting into your shower head or a music system (many of these systems are incorporated into the shower controls).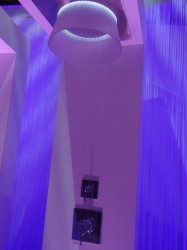 Functionality
 OK – luxury and relaxation sound great but the 2014 bath design trends are also focused on making a space which will work for any generation of the family (from young to old and all ages in between). Some ideas to include:
Curbless showers – With new barrier free zero threshold showers you no longer have to worry about your loved ones suffering a major injury while stepping into or out of the wet space.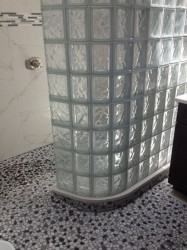 Comfort height toilets and designer safety grab bars – Safety, function and style are no longer mutually exclusive. Comfort height toilets make it easier and safer to get up – and decorative grab bars can look sharp and greatly reduce the risk of falls.
What do you think about 2014 bathroom design trends? Have you incorporated any of these trends into a recent bathroom remodeling project? If you have questions about incorporating these trends into your home (whether it is a small or large project) give us a call.
###
Learn more about bathroom remodeling by calling Cleveland Design & Remodeling (216-658-1270), or The Bath Doctor of Columbus (614-252-7294) web sites. If you're interested in nationwide supply of bathroom products contact Innovate Building Solutions (877-668-5888).
---
Mike Foti
President of Innovate Building Solutions a nationwide supplier and regional (Cleveland and Columbus) remodeling contractors. Some of our product lines include glass counters, floors, backsplashes, glass blocks and grout free shower and tub wall panels
---