How to use glass floor panels to connect spaces in a custom home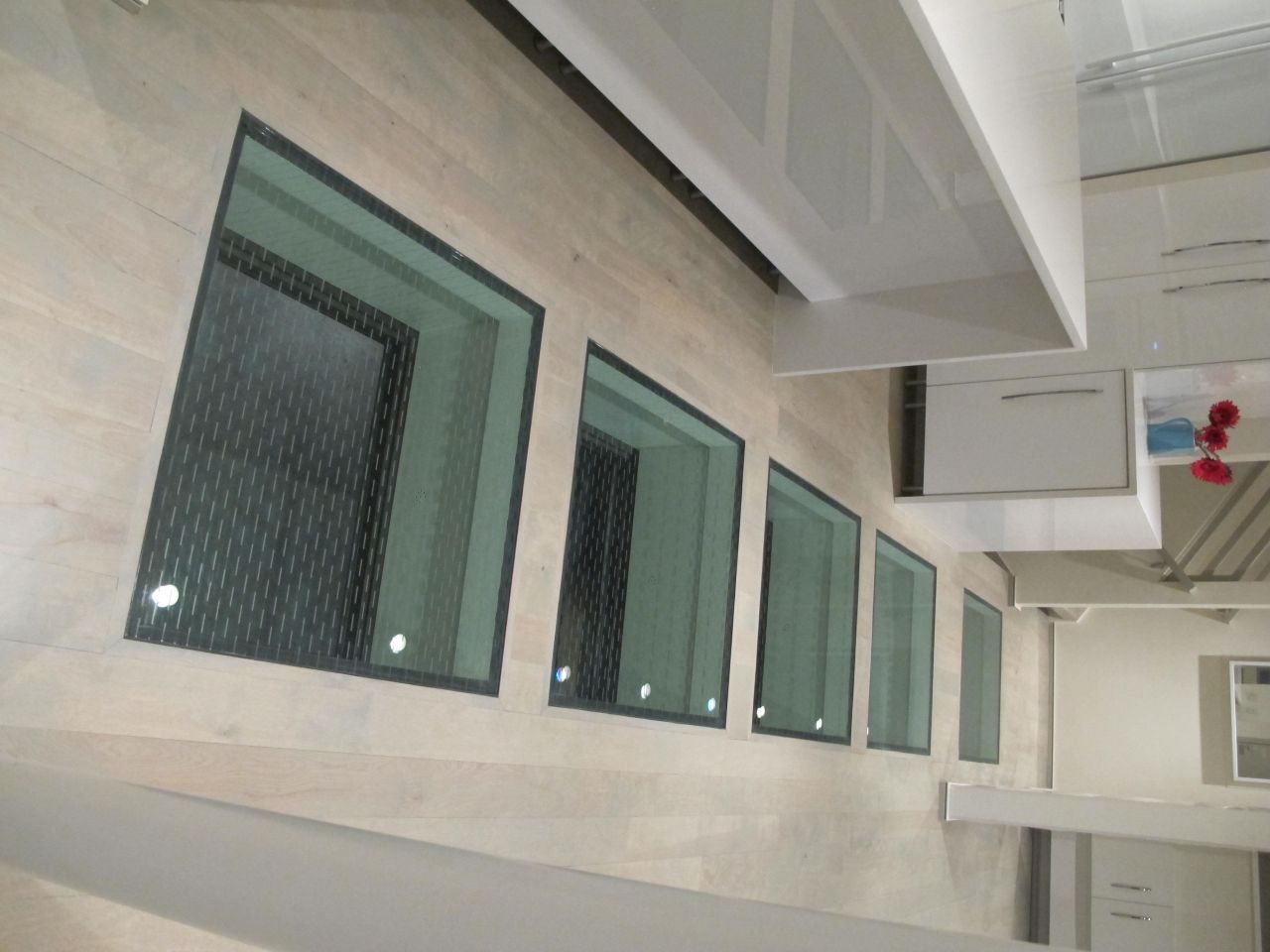 Creating a custom home should not only be about creating a distinctive looking interior – but also about embracing the character of the lot and home's facade as well.
This dual objective to leverage the inside and outside assets was certainly paramount in a recent Kansas City urban design home project for builder Jane Kietzman and her husband Randy Kietzman (the architect on the project).
In the article below learn how Jane and Randy created a stunning design element and a visual connection between the inside and outside of this newly built custom home (located at 2405 Forest Ave. in the Beacon Hill area of Kansas City) by incorporating glass floor panels.
The setting
When space is limited the need to be strategic about the interior and exterior is imperative. This situation was certainly the case for this urban custom home the Kietmans' collaborated on in Kansas City. This downtown development had tight lots which were not very deep – but conversely had spectacular views of the city and a newly developed 45' greenspace.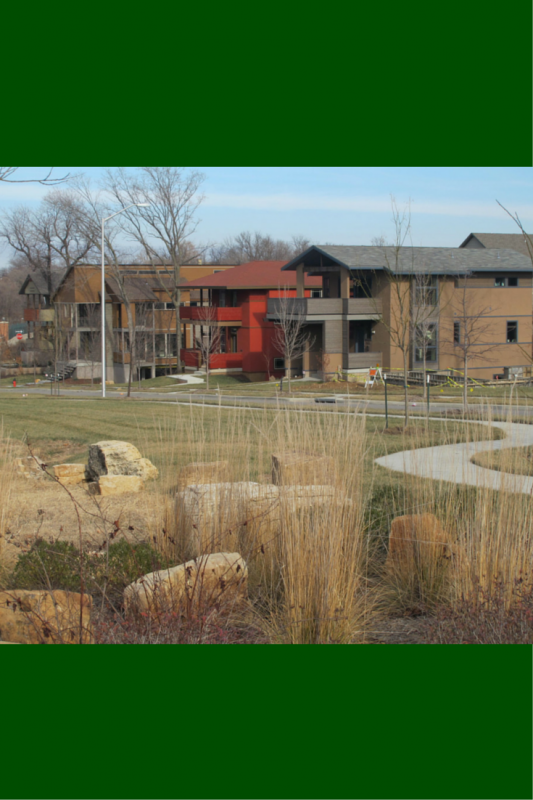 On this particular lot Jane and Tom decided to forgo a finished basement in favor of a private patio and outside living space located underneath the main living and kitchen areas of the home. The question became how can this fun exterior living space be "connected" to the home's interior?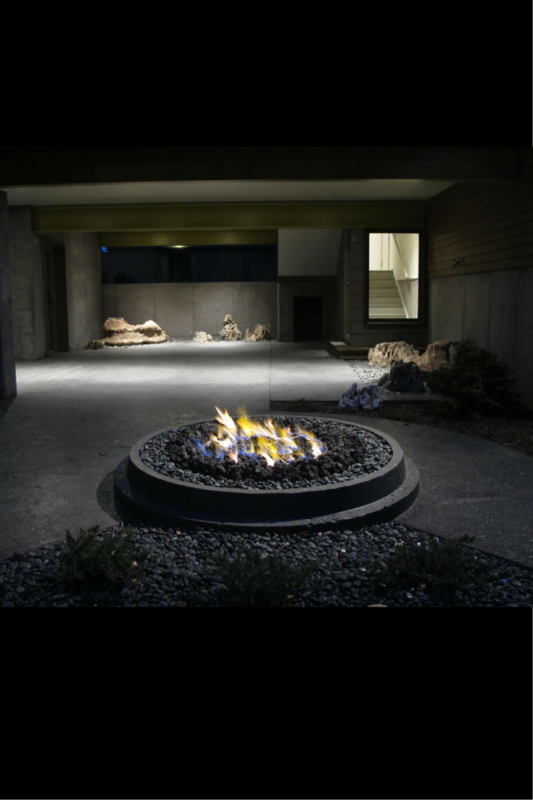 The connection solution – a structural glass floor system
What better way to visually connect the floor of the kitchen/living area to a fun and relaxing patio area below than with a glass floor.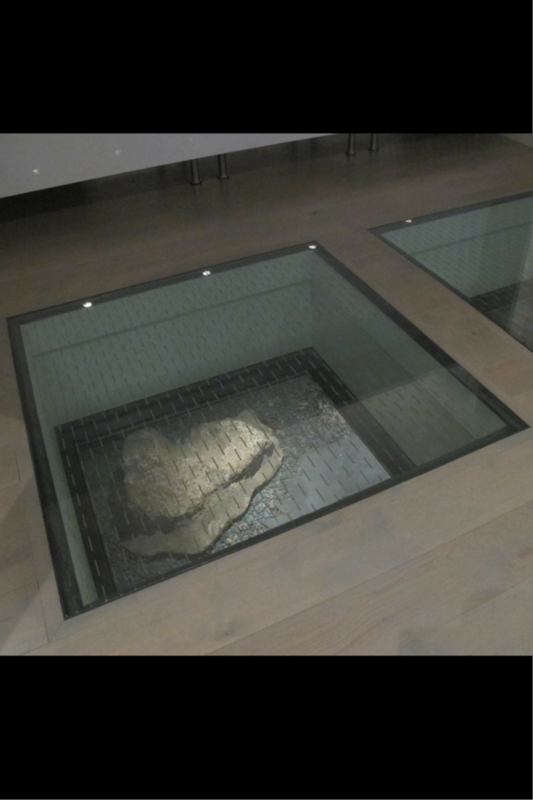 Not just any hunk of glass would do however – this application would required a safe, yet stylish product selection. In this project a 1" thick laminated clear glass panel was chose. The ½" top layer is tempered and has an anti-skid ceramic glass frit pattern with an interlayer and heat treated glass on the bottom. It is just as safe to walk on as the surrounding floor and it looks so sweet.
Engineering the glass floor for comfort and energy efficiency
Since Kansas City experiences all the seasonal temperature variations Randy wanted to ensure the floor was comfortable to walk on no matter how cold a winter day it is. Towards that end Randy created a 14" insulated space between the inside glass floor panels and the top of the patio roof using 10" of spray foam insulation between the trusses with an R50 value. Next a double glazed vinyl window as installed horizontally between the trusses. To ensure condensation does not build up inside this 14" air space tiny tubes were used with a filter over the end to give the space a chance to "breath."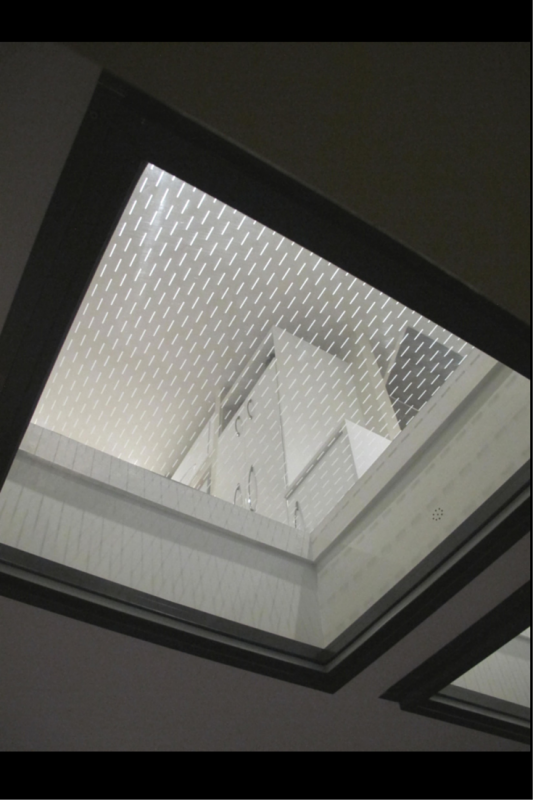 What do you think about this structural glass floor project? Please comment below or call with any questions.
###
To learn more about structural glass floors or glass bridges or get a free estimate call Innovate Building Solutions on a nationwide basis (877-668-5888) or for a local project their divisions including Columbus Glass Block (614-252-5888), Cleveland Glass Block (216-531-6363) or West Side Glass Block (216-398-1020). For more information on the distinctive urban home featured in this article call Jane Kietzman at 913-219-8435.
---
Mike Foti
President of Innovate Building Solutions a nationwide supplier and regional (Cleveland and Columbus) remodeling contractors. Some of our product lines include glass counters, floors, backsplashes, glass blocks and grout free shower and tub wall panels
---