7 Reasons We (almost never) Sell 9' Shower and Bathroom Surround Panels.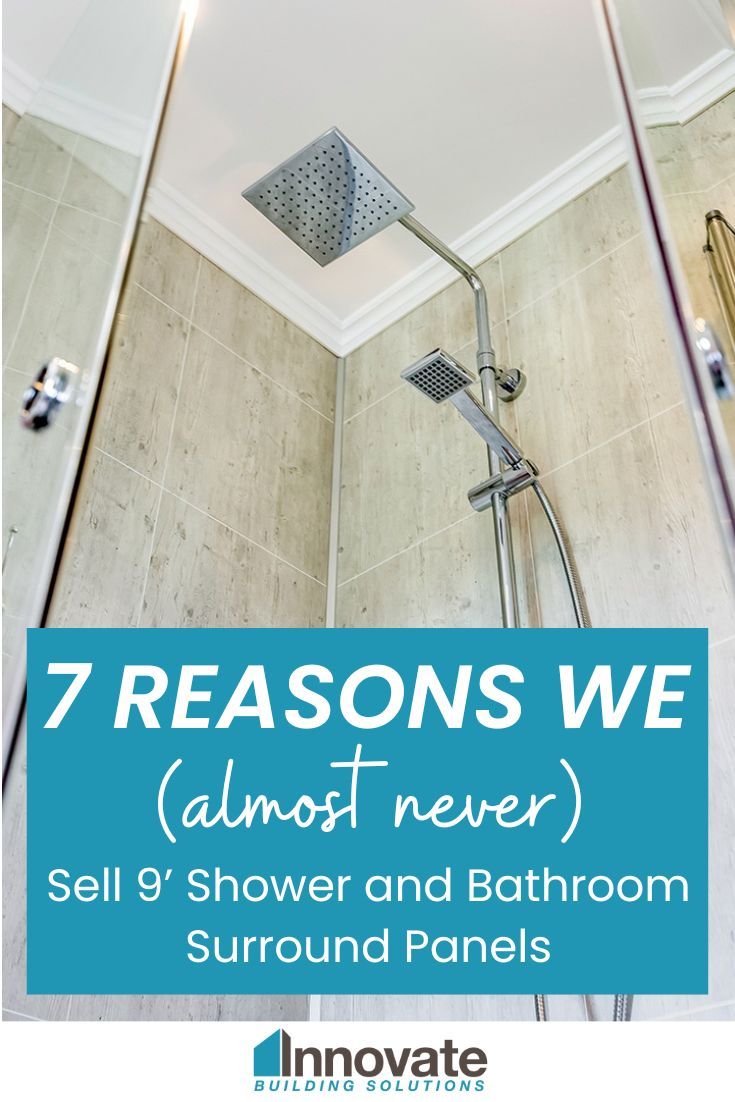 I get asked this question all the time by people who have 9' or taller bathroom ceilings. They'd like to eliminate maintenance around their taller than normal shower, and they'll ask….
Mike, can I buy shower wall panels which are 9' tall?
And my answer is always the same:
They won't be easy to find.

They won't be cheap.

They might not be practical.
And for those of you who absolutely-positively DO NOT want a tile shower surround (which you can make 9' or taller) because you hate grout, I'll share with you below 7 practical reasons our company (Innovate Building Solutions) – and the wall panel industry for that matter- almost never sells single-piece shower wall panels which reach the top of a 9' ceiling.
And if you're dead-set on covering all the way to the ceiling, you'll want to check out reason #6 where I'll share two, somewhat cost-effective, tricks you can use to get your faux tile, stone, or marble wall panels to reach a 9' ceiling WITHOUT spending a ton of money.
Reason #1 – nine foot shower wall panels aren't practical – Very few manufacturers make them.
When you Google the height of common-sized shower surround panels you'll find the 72", 80", 84" and 96" sizes crop up most. However, you'll never, never, never find 108" panels listed (or 9' for the non-math majors playing at home).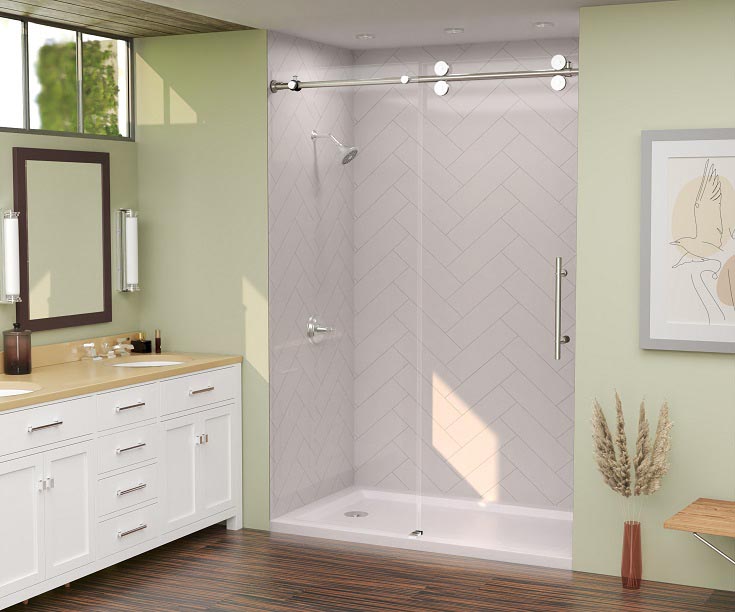 And though the 72" height is shown, it's also pretty rare (except for use in tub surrounds), because it's too short to prevent overspray from the showerhead from damaging walls since the head is usually mounted 84" above the floor (which would be taller than the panels).
And because 80", 84" and 96" (to get the top of an 8' ceiling) are most popular, most manufacturers equipment is only designed to make 8' panels. So, they aren't capable of building (even on a custom basis) taller panels.
There are 2 manufacturers who can make a 9' (or 108" tall) shower surround panels. They are the Onyx Collection cultured granite wall panels and Fibo laminate wall panels. And you'll learn later in this article, why I don't even remember 1 time (and we ship and install thousands of wall panels systems every year) we've actually ordered the 9' panels from either company in our 46 years in business!  
Get Free Samples!
Click here to request free samples of our Laminated Waterproof Shower Wall Panels.
Reason #2 – nine foot shower wall panels aren't practical – Installers – and DIY'ers – are afraid to install these crazy-tall panels.
If you've ever carried a 5' x 8' cultured granite wall panel (which weighs 120 lbs.) up winding stairs, down a narrow hallway, and tried to angle them into a tiny 32" door, then inside a 5' wide bathroom – you KNOW, KNOW, KNOW it's a 'delicate operation.' OK – if we're being real, it can scare the pants off you (and sorry for the bad visual there). You're sweating the panel will break mid-flight.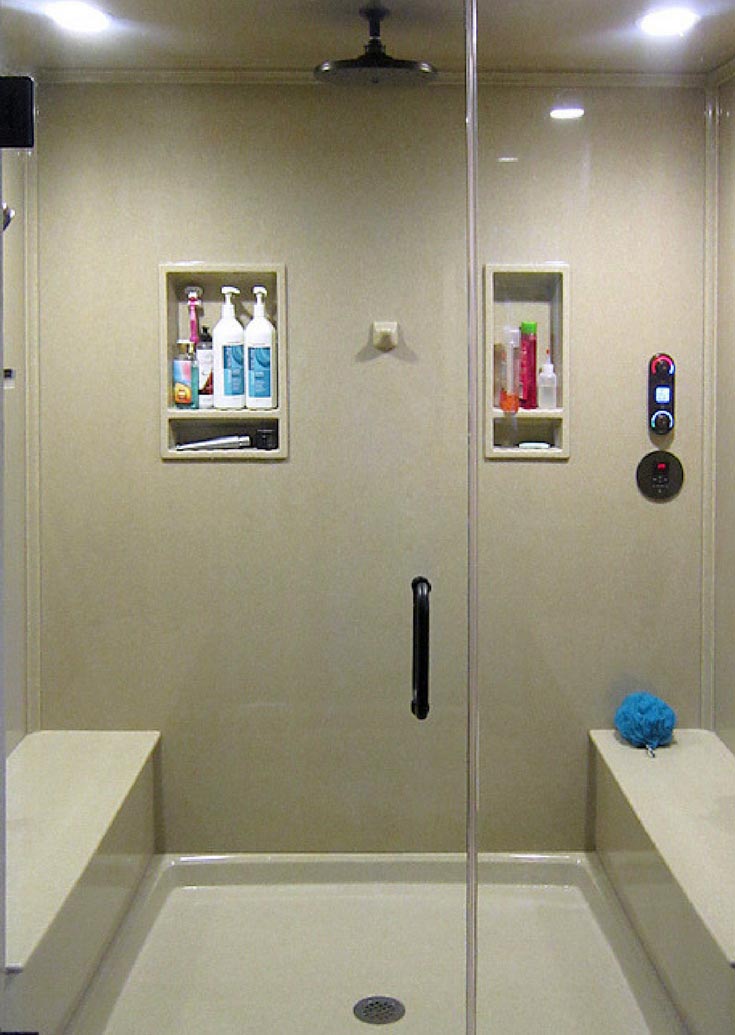 So, if you ask a professional installer if they'd 'like' to install a 9' shower surround panel (especially if it's made from a material that is prone to cracking, like cultured stone) – they'd chime in with their New Yorker voice and say, "Fuggit-about-it!"
And if you're an inexperienced DIY'er attempting this feat, you may need nerves of steel to pull off this installation (and that's assuming you can get the panels in the door).
Reason #3 – nine foot shower wall panels aren't practical – Extra tall shower wall panels are expensive to crate and ship.
The most common size of shipping pallets is 48" x 40" and 48" x 48." They're popular because you can put 2 pallets side by side in an LTL (Less Than Truckload) rig which is 96" wide.
So – with 96" wall panels (which is a double-wide pallet), you can still store it parallel with the cab.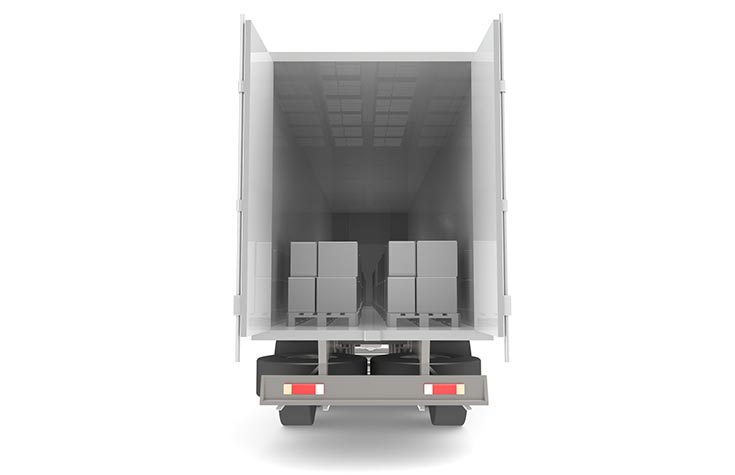 However, when a pallet exceeds 96" the freight company is going to hit your supplier with an upcharge (in the range of $150 to $1,000) because the pallet won't fit as efficiently in the truck.
And guess who is going to 'pay the freight' (yes – that pun WAS intended) for this……
'Er – that'd be YOU! Ouch!
Reason #4 – nine foot shower wall panels aren't practical – They're expensive.
If you want a continuous 9' solid surface shower wall panels, our company can get it for you – but you're gonna pay extra because it'll be a custom size.
And if you want a continuous 9' laminate shower wall panels, you may get excited to see they're actually shown in our manufacturer's catalog. However, I'll warn you, don't get too excited too soon. And here's why.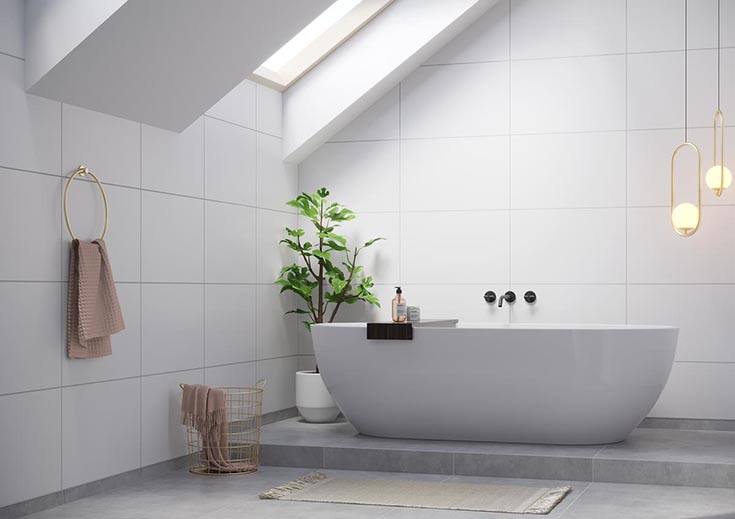 Fibo – our manufacturer partner – makes these panels (which are almost 10' tall) as a special production run. However, they require a minimum order of 60 wall panels. And since a standard residential shower uses 7 panels – unless you've got 8 ½ showers to do – (and I'll take 100:1 odds that you don't have 8 ½ bathrooms in your home), you're not going to buy them any time soon (or any time at all). And you know you don't want to pay (or store) 53 extra – almost 10' long panels you're your garage or basement!
However, if you're doing a large commercial project, these 10' panels are excellent – and easy to maintain. Just check out the cool conference room below for example.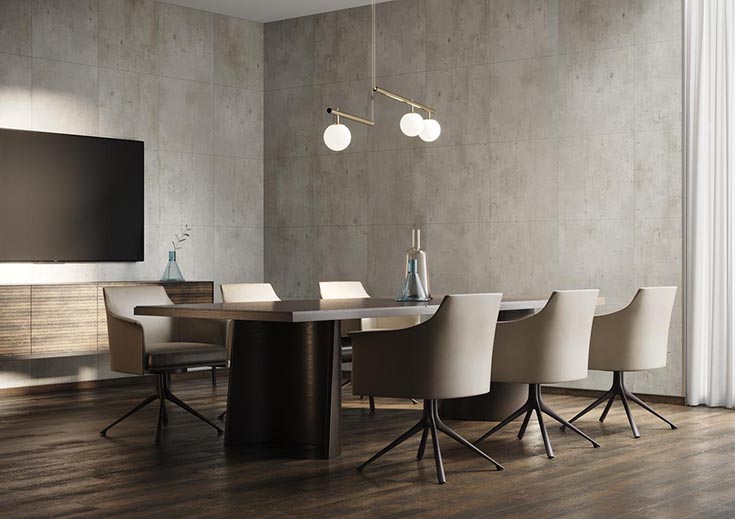 Get Free Samples!
Click here to request free samples of our Laminated Waterproof Shower Wall Panels.
Reason #5 – nine foot shower wall panels aren't practical – Extra tall wall panels can look 'out of scale' in a small bathroom.
If you have a small bathroom with tall ceilings, and want to run your tile (or shower wall panels) to the ceiling – it can make the shower surround feel out of scale with the rest of the bathroom. Some will love this look, others won't.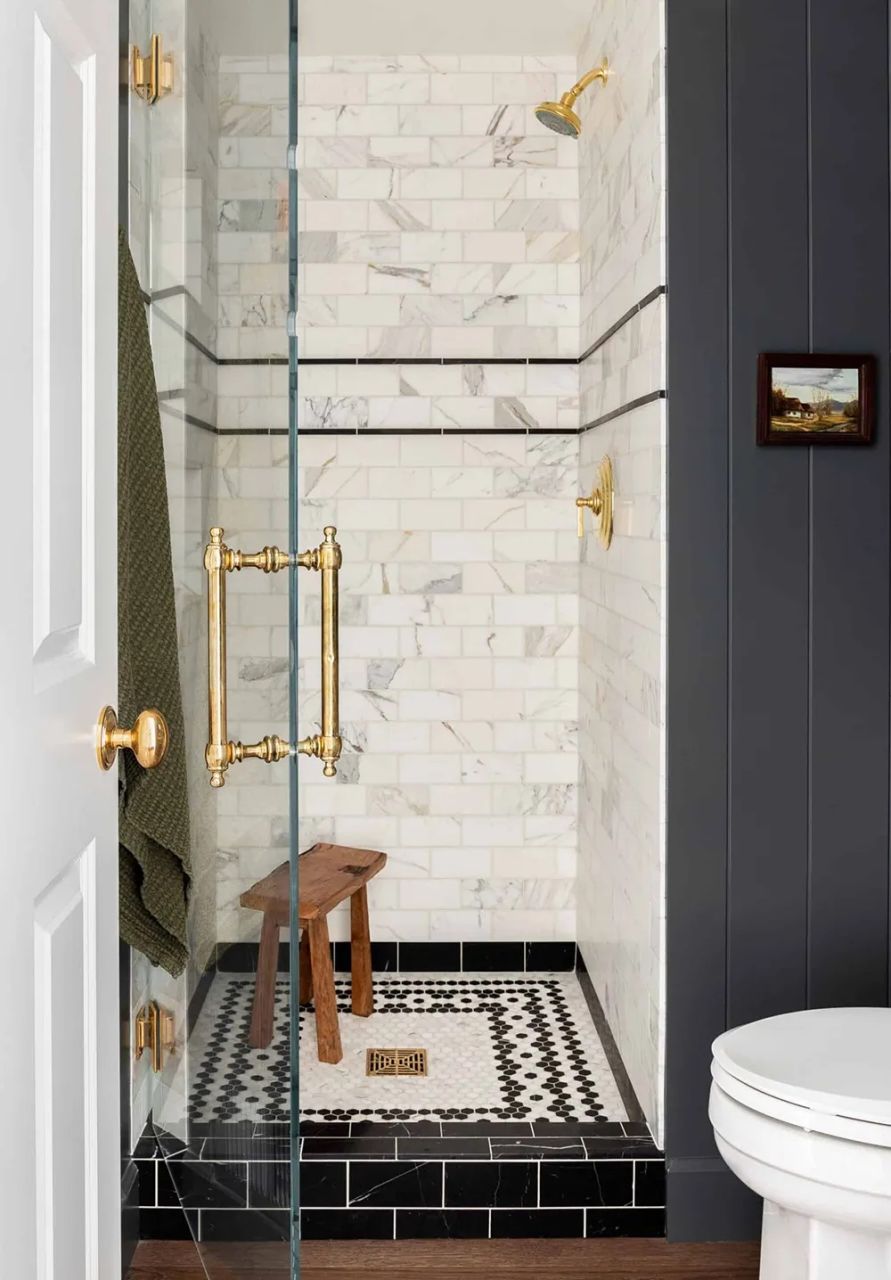 Reason #6 – nine foot shower wall panels aren't practical – The pattern may not match…. unless you add a trim border or create a 'faux joint' at the 8' seam
If you're looking to buy a shower wall panel which is only made in 96" high (8') panels (examples included PVC composite wall panels, high gloss acrylic panels, and fiberglass), and you're thinking about 'piecing' one panel above another – this is a valid way to get to the top of a 9' ceiling (or even taller with a vaulted ceiling).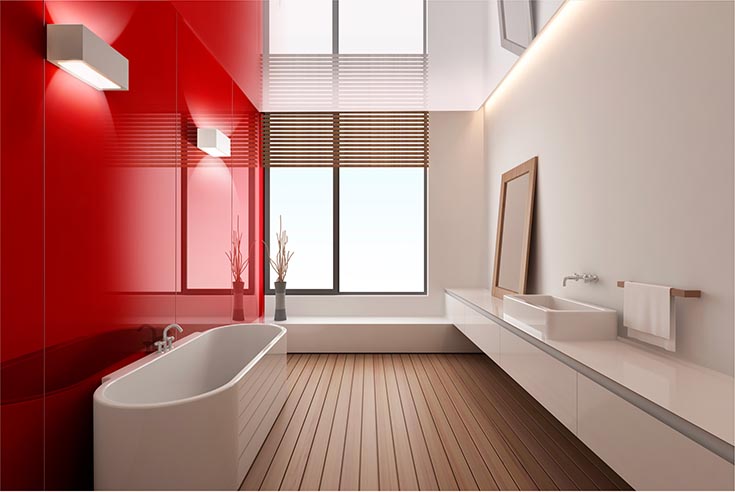 And using this approach isn't a bad idea IF you don't have a tile, stone or marble pattern which will look 'broken up' when adding a separate panel at the top.
However, if you're using a tile pattern (let's say you like a 24" x 12" look) – you'll need to be careful because the top faux tile may appear to be a different size than the other tiles if you butt the 'extension panels' to the 8' high panels. This will detract from the looks of the system (because the top 'faux tile' will look taller than the other tiles) and make the installation look odd.
However, there are two solutions to make a tile pattern work when you're adding an extension panel.
Solution #1 – Place a trim border over the seam where the 8' panel meets the 'extension panel' to break up the pattern.
Solution #2 – Create a 'faux joint' (using a color matched sealant to the 'faux grout' color of the wall panel) where the 'extension panel' intersects with the full 8' panel.
Reason #7 – nine foot shower wall panels aren't practical – When you know even writing 'fragile' on the pallet (a la the leg lamp from A Christmas Story) may not protect them in shipment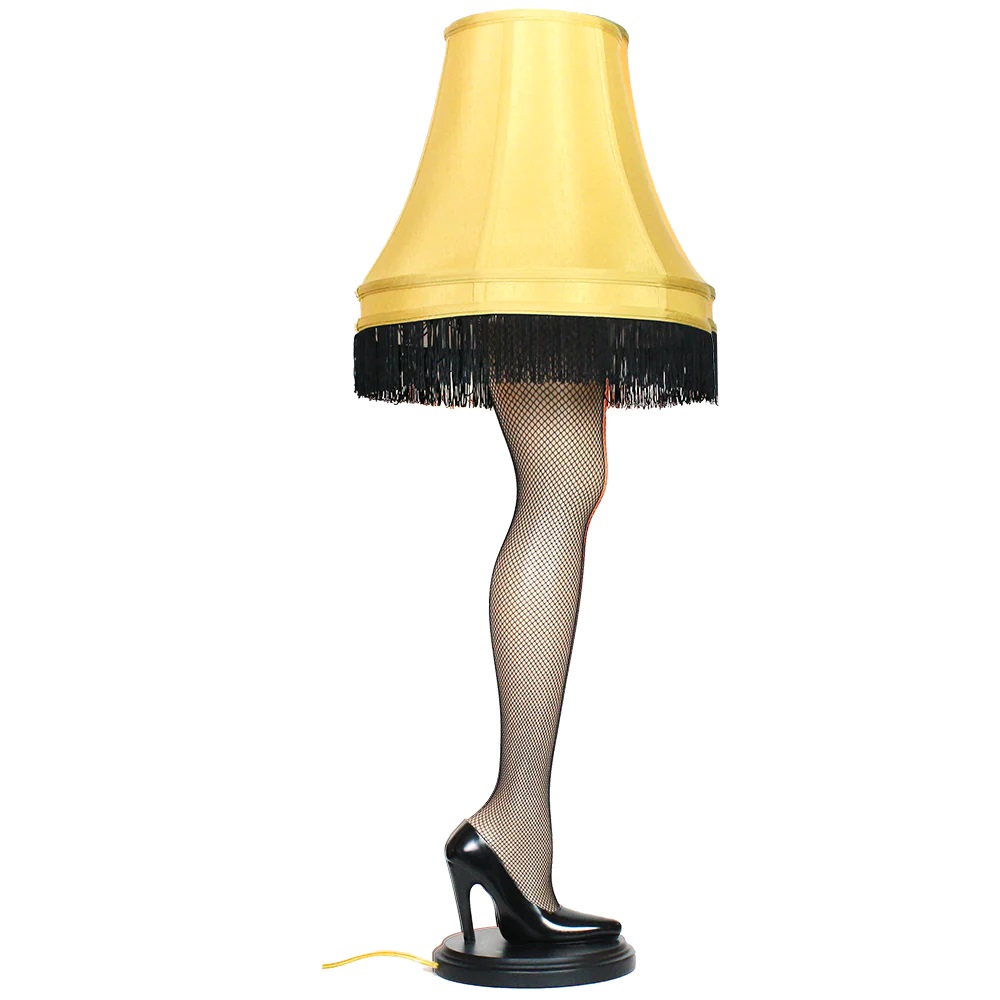 Just because you're willing to pay expensive shipping fees for 9' panels, and your supplier is willing to put in the extra time (and charge you for) creating a custom crate to send them to you, DOES NOT mean they'll arrive in one piece!
The larger, the longer, the thinner, the wall panels are, the higher the risk of breakage. If you do order 9' panels (especially if they're made of cultured granite) see if they can be delivered by the manufacturer who will take responsibility ('er that's code word for they'll make them for you again, for free, if they break in shipment) if anything bad happens.
How can I (or a member of my team) help you with an 8', 9' or even taller wall panel system?
I'm sorry if this was a 'Danny-Downer' article telling you about the difficulty of sourcing, and successfully installing 9' shower wall panels (or even taller panels if you have a vaulted ceiling). However, I want you to have the facts, so you know your options. I don't want you to get carpel-tunnel researching dead-end options when searching for tall wall panels.
And as a guy who has been in the wall panel industry for so many years I'm having a hard time remembering when I didn't have gray hair (of course that's before I apply my $9.99 magic hair coloring every few months to look young again) – I can tell you there's more to learn and know about bathroom or shower wall panels than meets the eye.
And if you're blown away by the options, and are having a hard time figuring out the right wall panels for your job, or finding the best company to supply and/or install them– me and my team would love to help.
Call 877-668-5888 or click for a Free Design Consultation. Our company – Innovate Building Solutions – can supply you nationwide. In addition, we install panels through our Bath Doctor division (at 216-658-1280) if you live in Cleveland and Akron Ohio. We can refer you to one of our installing dealers through the country.
Or if you're a bathroom remodeling contractor looking to grow your business using simple to install wall panels, grout free shower pans, and complete replacement shower kits contact me at 888-467-7488.
Thanks for reading and putting up with my wacky humor.
Mike
---
Mike Foti
President of Innovate Building Solutions a nationwide supplier and regional (Cleveland and Columbus) remodeling contractors. Some of our product lines include glass counters, floors, backsplashes, glass blocks and grout free shower and tub wall panels
---