Don't Make Expensive Bath Selection Mistakes – Use a bathroom and shower visualizer.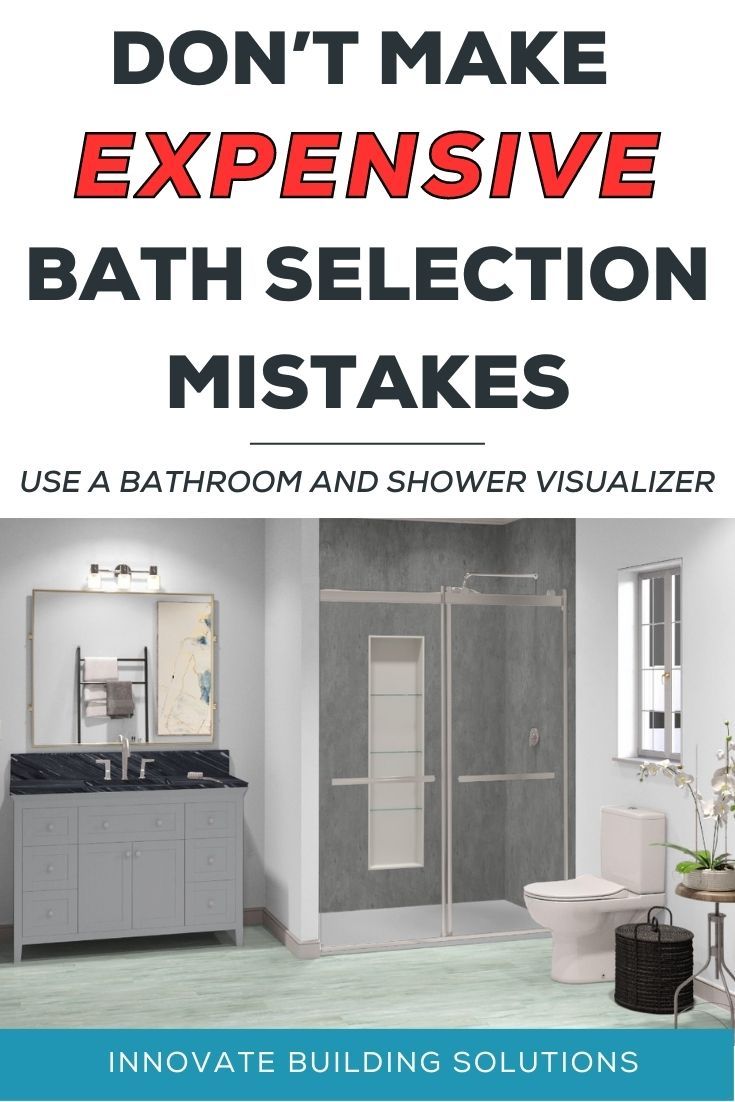 If you're NOT an interior designer, and you didn't have a starring role on Designing Woman (back in the day) either, you know making bath and shower selections for your new home or remodel can be a pain in the rear.
And to make matters worse your builder or remodeler sends you (as if you know what you're doing) to the tile store, plumbing wholesaler, and local glass shop to make your choices…. all by yourself.
And after looking at display after the display in multiple showrooms you're more confused than ever. Here are a few questions going around your muddled gray-matter:
What type of countertop should I use with the vanity? Quartz is cool (yet expensive). Natural stone offers a lot of contrast – but is harder to maintain. Cultured marble is cost-effective, but the colors aren't very exciting.
How expensive will my selections be to install?
And as a company that supplies bath and shower surround panels, shower pans, freestanding tubs, glass shower doors, bath vanities, and accessories, I've seen many people who are OVERWHELMED during the selection process. And who can blame them? The choices are endless.
Given this challenge, I knew I had to do something to help you through this frustrating, time-consuming, and expensive (if you make a bad selection and get stuck paying high restock fees) process.
So, below I'm thrilled to share with you 9 advantages of using the recently launched Innovate Building Solutions Bath and Shower Visualizer. Let me know what you think of this tool (which you can access below) – and any modifications you'd love to see to make it better.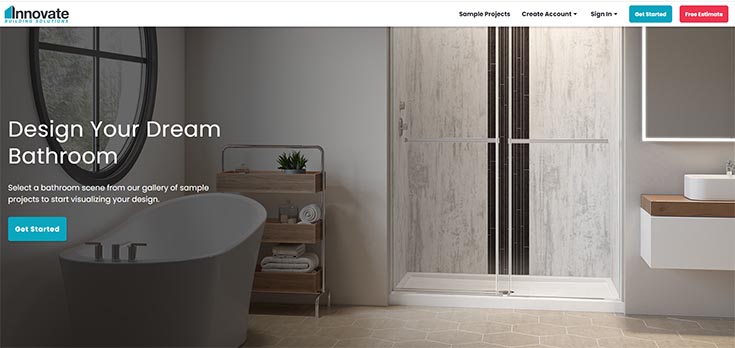 Advantage #1 – Make sure your bath and shower selections work together with a visualizer.
When you're traveling from store to store to store it's impossible to see how all the choices look together in one finished room. This is exactly where a bathroom visualizer can shine for you. You'll see everything in one setting (your shower pan, wall panels, glass door, niches, vanities, countertops, and even the paint and floor coverings). You can 'play with' infinite combinations to your heart's content.
You can eliminate the 'buyer's remorse' you feel later if you can't get a 'complete look' at your selections and then one product you purchase looks out of place.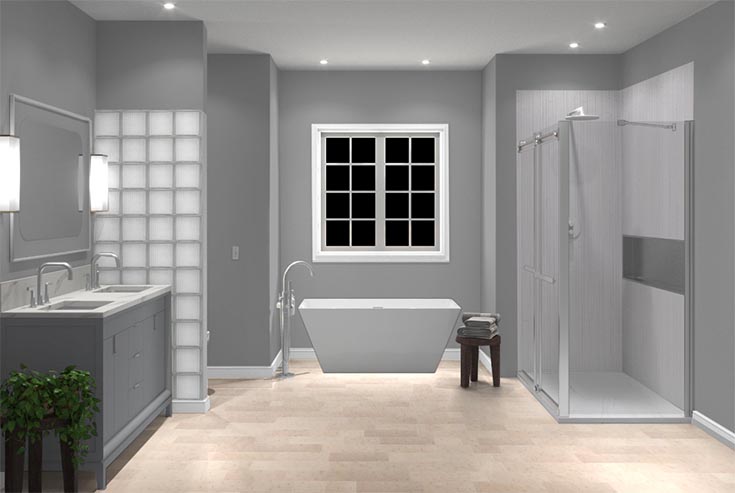 Advantage #2 – You can share your choices with a designer, friend, or family member who has a better sense of style than you.
If you're as confident about making bath and shower selections as you are speaking in front of a ballroom with thousands of people, then a bathroom visualizer which can be shared with a person who does know how to put things together will be exactly what the 'Bath Doctor' ordered.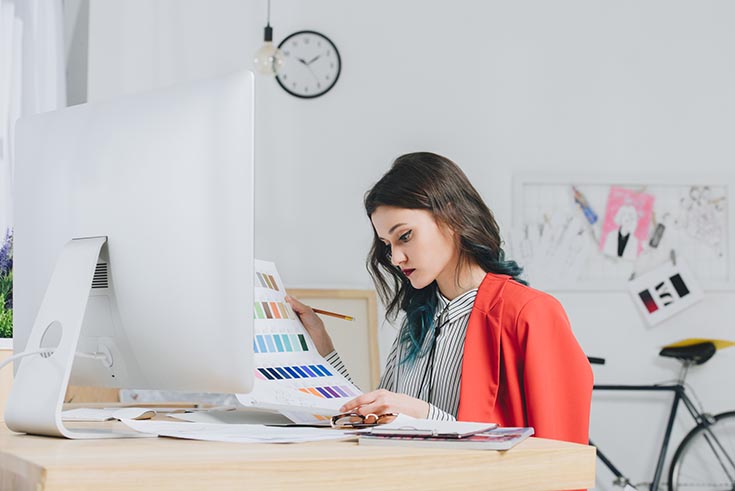 With the Innovate Bathroom & Shower Visualizer, you can share your design(s) with anyone you'd like. You can even print and save as many combinations as you'd like.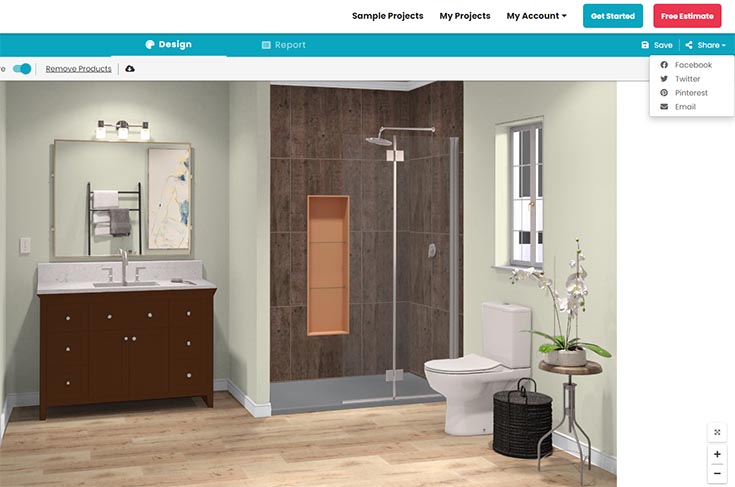 Advantage #3 – Playing with a bathroom visualizer is fun!
Designing practical, eclectic, and even crazy bathroom combinations is fun. So, why not put the ugliest combination ever (said like a 'Valley girl') together just for laughs? 'Modeling' your future bathroom can be entertaining and addictive. And who doesn't want to have more fun in their life?
Advantage #4 – A bathroom visualizer helps you identify samples you'd like.
Many suppliers have limits on samples. And some suppliers and manufacturers charge for samples. A visualizer helps narrow choices and prevents you from requesting 'boxes' of samples, then getting the 'evil eye' from your future supplier when you request EVERY-THING in the catalog!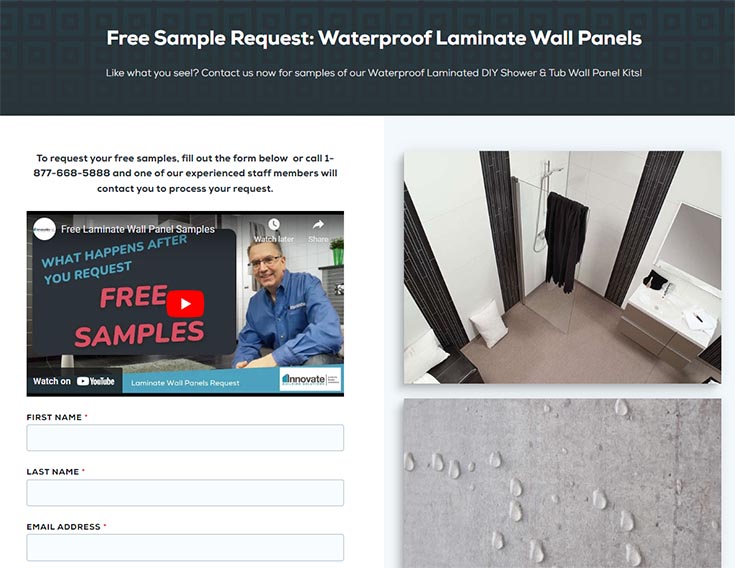 And – as you may have experienced – if you get too many samples, you'll get paralyzed from choosing ANY-THING!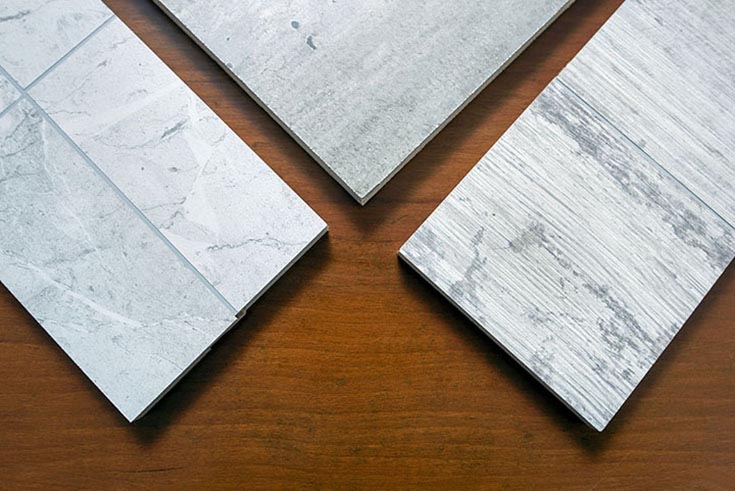 Advantage #5 – Bathroom visualizers help you see full patterns.
I remember it like it was yesterday.
My wife showed me the small carpet sample for our basement. It looked good to me. I agreed and said, "Let's do this."
Then the carpet was installed.
I looked at my wife and asked, "Did we actually order this carpet?" The pattern was butt-UG-LY! However, by then it was too late. We were stuck! It was time to live with this hideous basement carpet for years to come!
And, this same mistake can happen to you. The small shower wall surround sample which looked fine, may not be fine when installed.
Or the bathroom flooring – which looked cool, may clash with your new vanity.
With a visualizer, you'll be able to see a 'full wall' or 'full floor' of (what you think is) your favorite shower surround panels or floor coverings. You'll see if you actually like it or if it's too busy. You'll see if the shower or bathtub walls 'work with' the white marble low profile pan you'd like to use.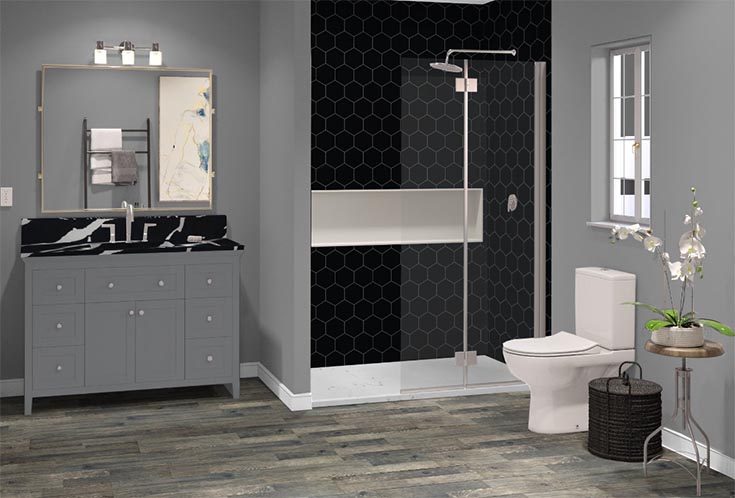 Don't get stuck with bad selections. Visualize your way out of expensive mistakes you only see AFTER the product's installed…and it's too late.
Get Free Samples!
Click here to request free samples of our Laminated Waterproof Shower Wall Panels.
Advantage #6 – You can spend less time with salespeople.
OK – I not only lead a nationwide bathroom supply business, but I also sell for a living….so I resent this remark (even though I'm writing about it anyway). However, if I'm being honest, sometimes the worst part of bathroom remodeling or building a new home is dealing with a salesperson who is pushing you to choose this or that.
And just because they tell you a pattern is 'hot' today, doesn't mean it's right for you.
And just because they've done a few jobs with this wonderful (in their opinion) combination of materials, doesn't mean you love it.
Bath and shower visualizers allow you to cut down the time you're being influenced (or pressured) by a sale rep looking for you to make selections and close a deal TONIGHT!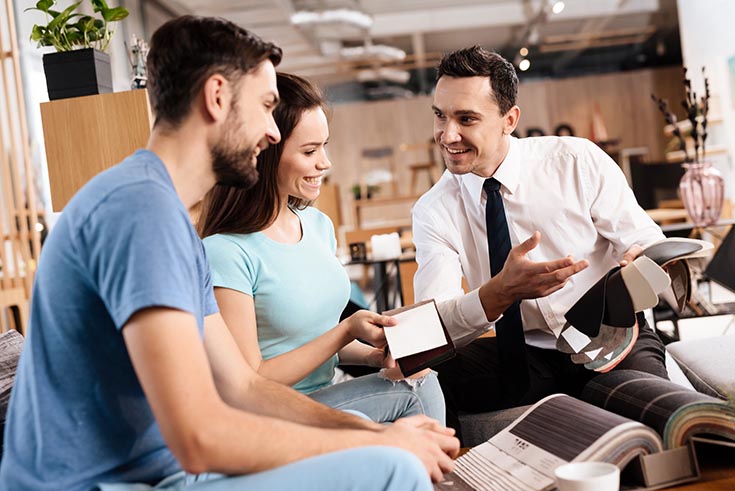 Plus you can tell the rep (even before the appointment) what you like and get the good (or bad) news ('er the pricing) earlier to not waste anyone's time.
Get Free Samples!
Click here to request free samples of our Laminated Waterproof Shower Wall Panels.
Advantage #7 – You can get arguments (about selections) out of the way (and in the privacy of your home) BEFORE you meet with the pros supplying and installing your job
If your (good tastes) and your partner's (unbelievably bad) tastes have caused a 'slight discrepancy' (OK – that's a code word for a raging argument) before, you know making selections (especially in front of professionals) is a battle you can do without. Who wants to air their 'dirty laundry' and differences in front of complete (or even incomplete) strangers.
And a nice thing about working with a shower visualizer or bathroom visualizer in the privacy of your own home is you can push (hopefully, not literally) your partner to see the wisdom of your selections. And even if you can't get them to see eye to eye with you– at least others won't see the knock-down, drag out fight you had coming to a compromise.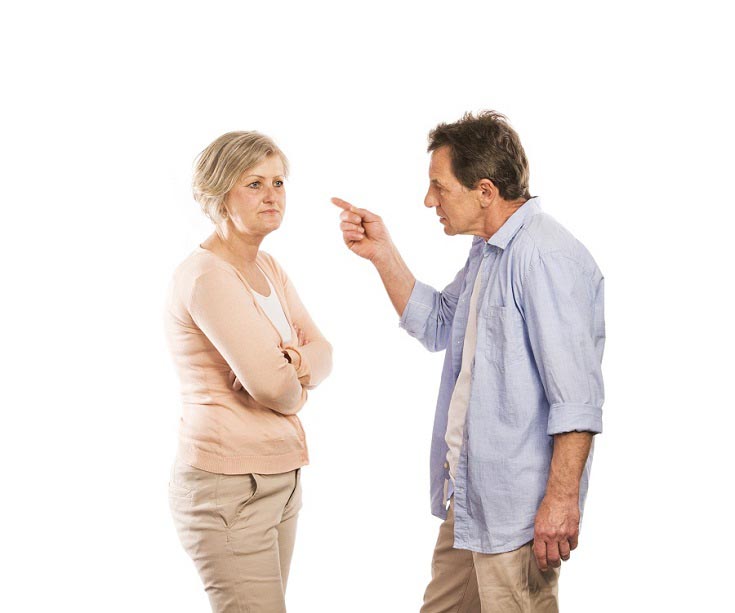 Advantage #8 – A bathroom visualizer saves time and money.
Driving all over town to make selections is time-consuming and expensive (especially given gas prices today). The ability to select at home (even in your jammies with no makeup on) is easier on your budget, your time, and doesn't require you to look 'presentable.'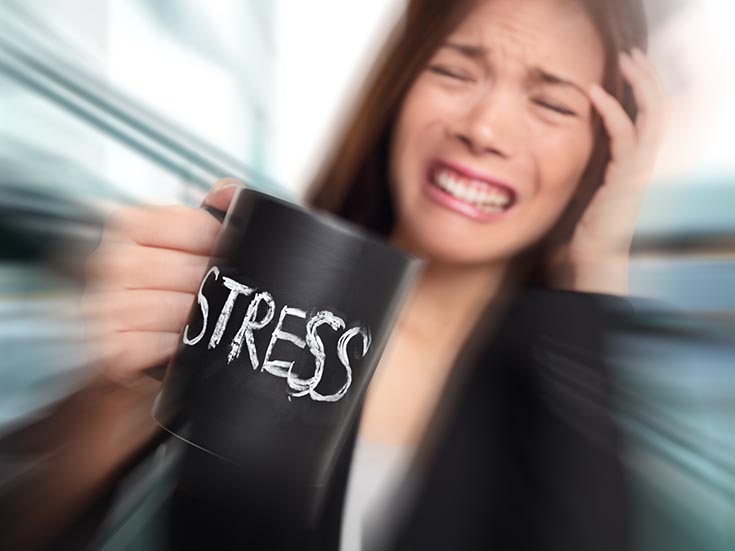 Advantage #9 – A visualizer will reduce your level of FOSU (A.K.A. the Fear of Screwing Up).
If you've ever been so fearful of doing anything (wrong), you do nothing at all – you know how paralyzing FOSU (the Fear Of Screwing Up) can be. And if you've never done a bathroom remodeling project before (or had to make a crazy number of selections for a new home)– you may find it so difficult choosing products, you never get the ball rolling.
With a bathroom visualizer, however, you can go beyond having a 'mental picture' of your project. You'll really see with your own eyes whether you do (or do not) like what you see.
You'll cut the risk of mistakes down to size.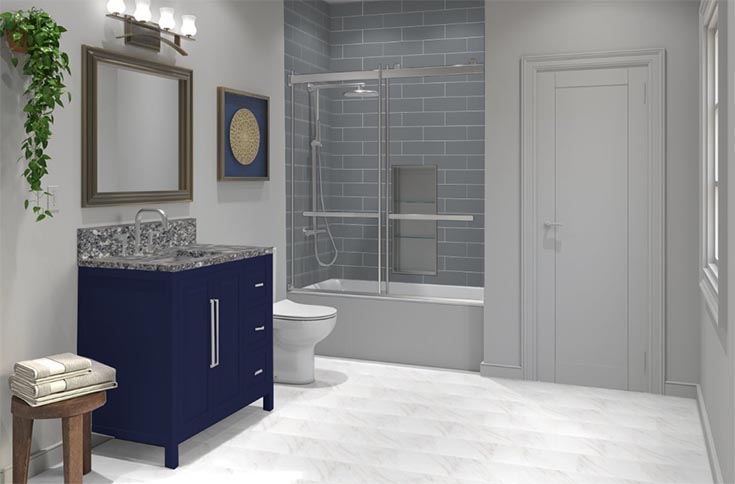 So, what are you waiting for? Have fun and try out the Innovate Bathroom and Shower Visualizer.
If you're looking to build or remodel a bathroom, get your mouse 'a-clicking' and try the Innovate visualizer.
Experiment with paint, trim, and flooring selections.
Eliminate the worry of making ugly selections you'll have to live with for years to come.
And after you are done playing with the visualizer, contact Innovate for wholesale pricing on laminate wall panels, shower pans, glass shower doors, oversized niches, and bathroom vanities by calling 877-668-5888 or clicking for a Free Design Consultation.
And if you need a referral for a professional installer, ask if there's an Innovate installing dealer in your area. And if you're a bathroom remodeling contractor looking to be a dealer, call 888-467-7488 and talk to me. We're still looking for companies wanting to offer unique bathroom products (and innovative design programs) to grow their business.
Mike
If you want more advice follow me on LinkedIn @MikeFoti.
---
Mike Foti
President of Innovate Building Solutions a nationwide supplier and regional (Cleveland and Columbus) remodeling contractors. Some of our product lines include glass counters, floors, backsplashes, glass blocks and grout free shower and tub wall panels
---