How to Ventilate a Glass Block Basement or Bathroom Window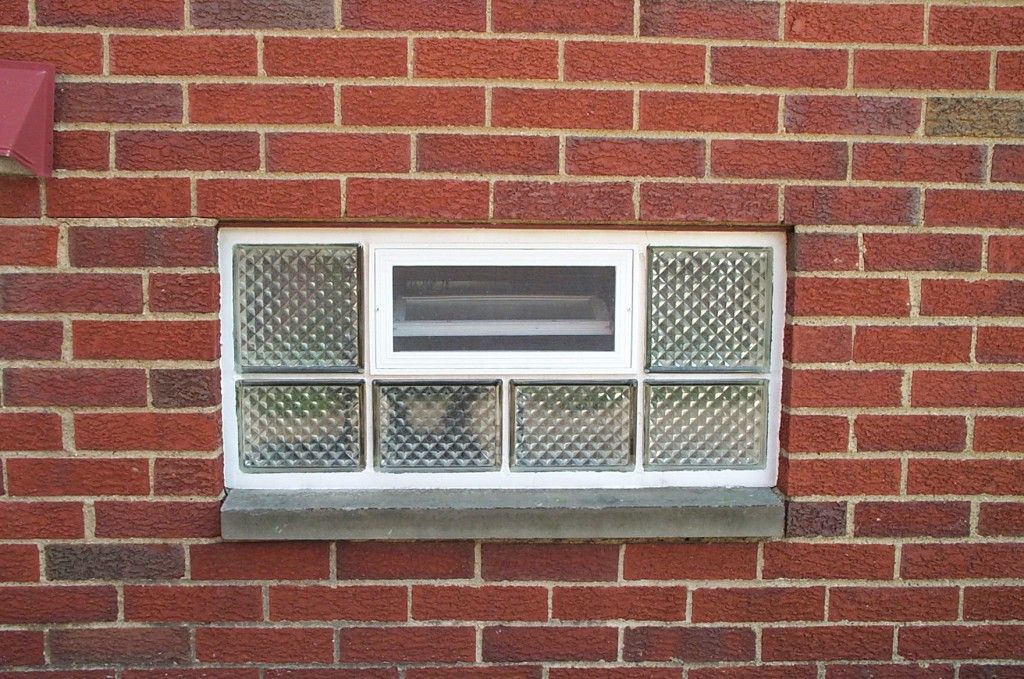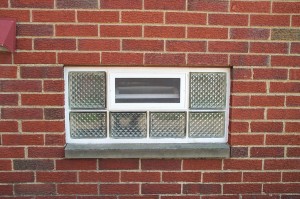 You might have hesitated to purchase glass block windows for your basement, bathroom or garage because of your desire to get fresh air. Fortunately with the introduction of ventilation products for glass block these 2 goals can be achieved at the same time. Here are the most common options you'll have to choose from:
Glass block air vents – These hopper style windows open from the inside, have a vinyl frame (in either white of beige color) and can be supplied in sizes ranging from 16" x 6" up to 24" x 16". This vent comes with a removable screen on the outside as well. This product (combined with the security of the glass blocks) can provide a healthier environment for a basement recreation room or consider using them in for a bathroom remodeling project where you don't have an exhaust fan.
Power ventilators – If you've got an Uncle Louie who smokes like crazy at the family gatherings and you want to improve the air flow in the room (without sacrificing privacy) a power air ventilator could be the answer. These vinyl framed units are powered by two fans that can move 145 cubic feet per minute of air flow to fight mold, move the smoke away and circulate the air for a healthier home.
Dryer vent blocks – One of the most common ways to ventilate a dryer is though a basement window. If you're looking to replace your existing windows with more energy efficient glass blocks you can still vent your dryer using the same window. The dryer vent blocks are made with the standard 4" wide inside ventilation hole for this purpose and come in 6" x 6, 6" x 8" and 8" x 8" sizes that can be built into your glass block window.
Removable Sash Windows – These windows have an inside window sash that can be removed completely to allow a full access to a lower level of a home.
If you're doing a basement or bathroom remodeling project with glass blocks I'd strongly recommend you not block them in completely. Why not get the benefit of the security of the glass blocks with the flexibility to get air flow as well?
What tips, questions or advice do you have about using glass block air vents for your project?
###
If you need any more information about glass block windows (with or without air vents or dryer vents) for your basement or bathroom visit
Cleveland Glass Block (216-531-6363), Columbus Glass Block (614-252-5888) or Mid America Glass Block (513-742-5900) of Cincinnati and Dayton Ohio.
Related Articles
·         How to choose the right glass block or acrylic block basement window
·         Block up your Windows before Old Man Winter Sets In
·         Product Spotlight: Use Colored and Frosted Glass Blocks To add Impact to your next shower, wall or window project
·         How to Use Acrylic Blocks vs. Glass Blocks for Window Openings
---
Mike Foti
President of Innovate Building Solutions a nationwide supplier and regional (Cleveland and Columbus) remodeling contractors. Some of our product lines include glass counters, floors, backsplashes, glass blocks and grout free shower and tub wall panels
---