6 Tips to Use Urethane or Sanded Grout for a Tile or Glass Block Shower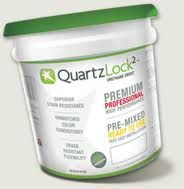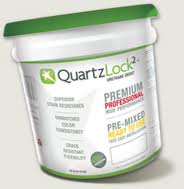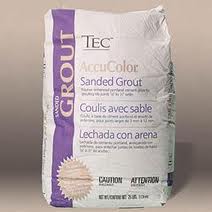 Let's face it – the #1 place tile or glass block showers fail is in the grout joints. So you need to use the right material the first time around (and save the expensive cost of re-grouting). Follow these tips to save money, time and problems with a shower enclosure.
Tip 1 – Know the difference between sanded and urethane grout – Sanded grout comes in a bag, needs to be mixed with water, and is a mixture of Portland cement and silica sand. Urethane grout is pre-mixed (a big advantage for the do it yourself project), and consists of polyurethane resins and polymers that hold the silica sand together.
Tip 2 – Know what joint size you'll need for your tile shower or glass block walls– Most tile shower walls and glass blocks will use joints greater than or equal to 1/8". Both sanded and urethane grout will work this size.
Tip 3 – Make the job easier – OK – mixing grout can be a pain – so why put yourself through the hassle? Urethane grout has a big advantage over sanded grout because it is premixed and even has a 2 year shelf life. With this type of grout you also don't have to worry about adding too much or too little water.   
Tip 4 – Choose your color and make it consistent – Both sanded and urethane grouts are available in a wide variety of colors. If you decide to use sanded grout make sure to be consistent between batches with the amount of water you add (and also make sure the grout bags are from the same production batch to ensure consistent color quality). Urethane grout has a distinct advantage with color – it is premixed and the color permanently bonds with the sand in the mix (which ensures it won't fade, yellow and is U.V. stable).
Tip 5 – Grout it and forget it (if you use urethane grout) – A huge advantage of urethane grout is it does not require resealing (saving you time and money).
Tip 6 – Which product is cheaper – This is a trick question – cheaper in the short run or long run? Although traditional sanded grouts cost less money up front (they are about 1/3 of the cost of urethane grout) you will need to reseal your walls (who actually remembers to do this anyway?) and if you don't use the right amount of water you may even have to regrout (this can be a very expensive process). Urethane grout is excellent for wall surrounds and glass block shower walls because it has better crack and moisture resistance, does not require resealing and will maintain color
consistency.
What experience do you have with tile or glass block grouts? Is there any input or assistance you need with your next shower remodeling project?
###
If you need help with a shower or bathroom remodeling project or with the selection of the right grout for your next project visit Cleveland Design & Remodeling (216-531-6085), Columbus Design & Remodeling (614-252-7294)or the Bath Doctor (513-742-6679) of Cincinnati/Dayton. 
Related Articles
---
Mike Foti
President of Innovate Building Solutions a nationwide supplier and regional (Cleveland and Columbus) remodeling contractors. Some of our product lines include glass counters, floors, backsplashes, glass blocks and grout free shower and tub wall panels
---