5 Design Tips for a Roll in Shower for an Elderly Parent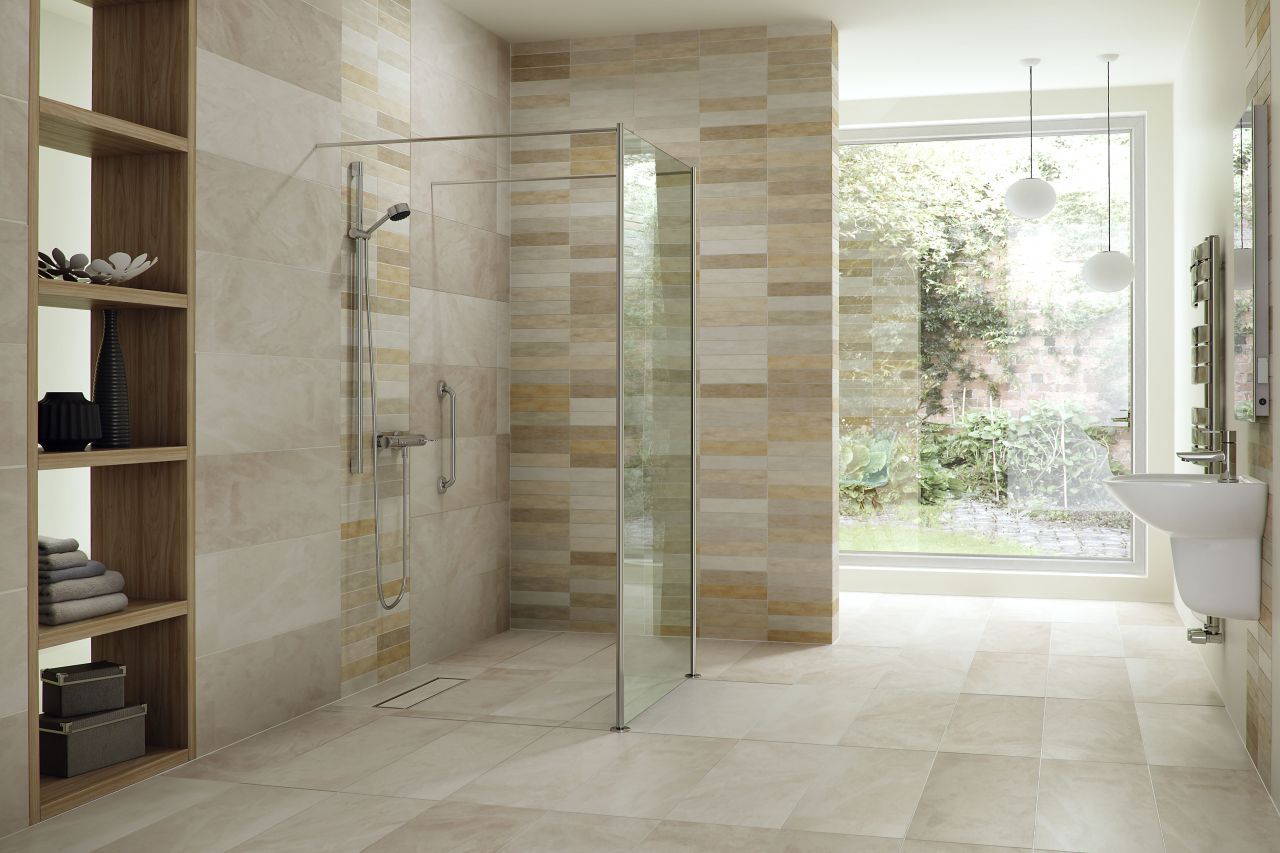 Roll in zero threshold shower and wet room
Updated March 9, 2019
If you worry about your Mom or Dad's safety getting in and out of their tub or shower you're not alone (being a 59 year old I can certainly relate to this challenge now with my Mom and in laws). Thanks to modern medicine it's nice to know they're likely to live longer – but it doesn't mean the rooms in their homes or condominiums are designed for their current (and future) physical capabilities.
Roll in showers can be an excellent (and actually stylish) way to provide a safe and luxurious space to keep them in their homes. In the article below learn 5 practical tips to get the most function and style out of a roll in shower design. They no longer have to be institutional or ugly. 
Tip 1 – Select your foundation (shower base) for your roll in shower wisely
– The shower base (also called a shower pan or former) is the foundation of a roll in shower and is critically important (even though in many cases you don't see it). You'll need to consider function, style, and budget with this important decision. Popular base options for roll in showers include:
 o        Zero threshold formers – This base option makes a one level "wet room" with no ramps to travel over. It can create a sleek contemporary look.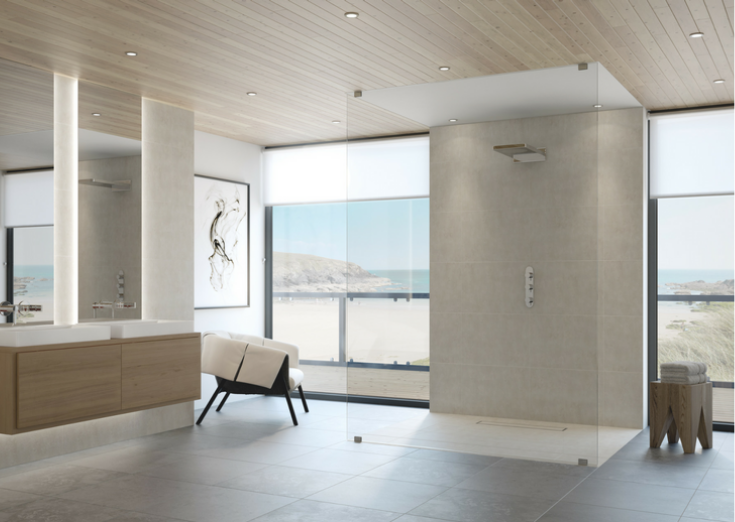 o        Barrier free ready for tile shower pan – This "tile ready" waterproof base has a slight ramp at the entry of the shower and then is uniformly pitched towards the drain. Since it's made of expanded polystyrene it's light to move around during the installation process as well.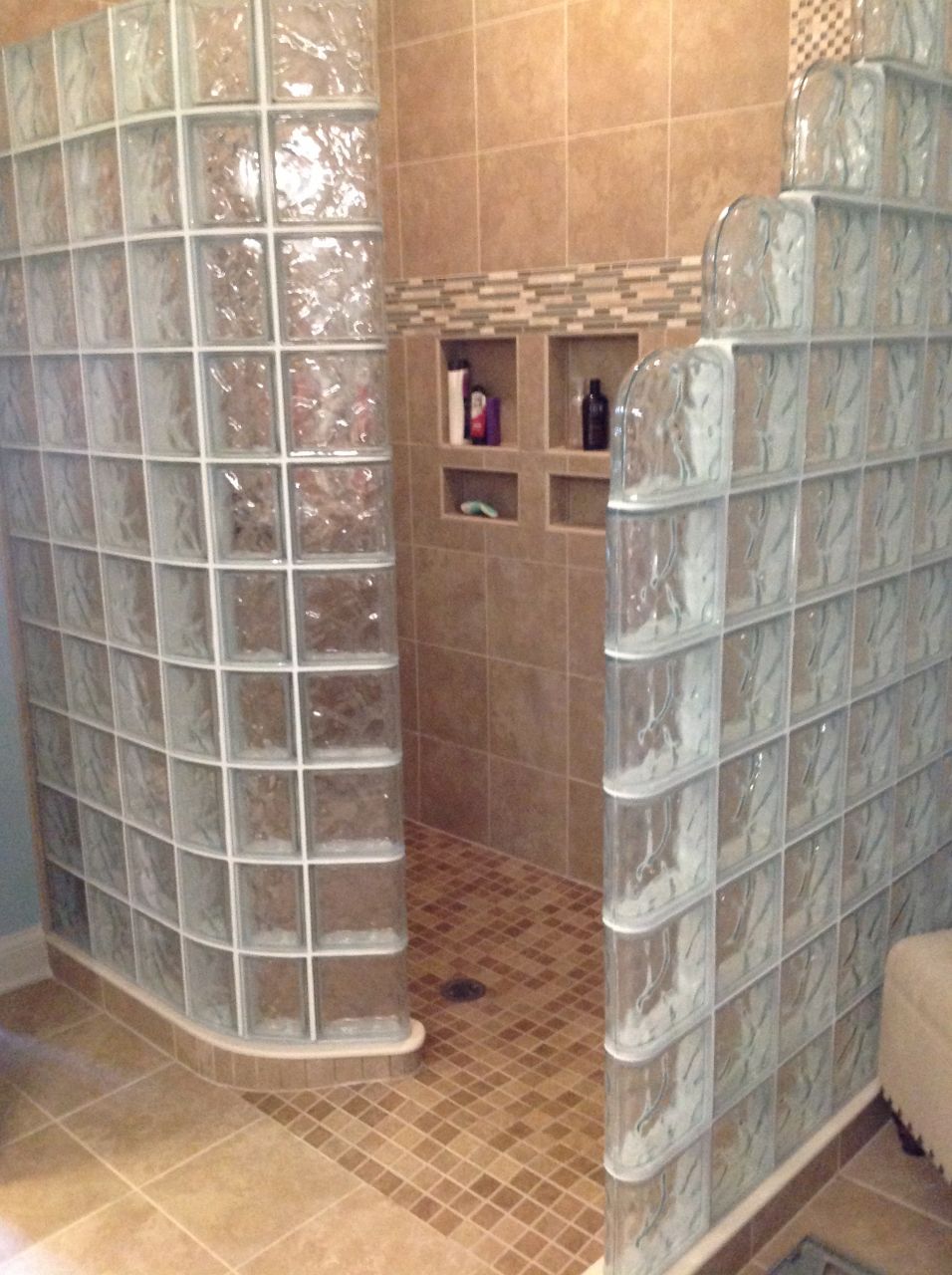 o        Acrylic or fiberglass ramped base – This will be the most cost effective alternative but it has the drawback on not providing the nicest look. In addition, acrylic bases have been know to flex when you roll into them.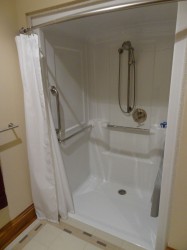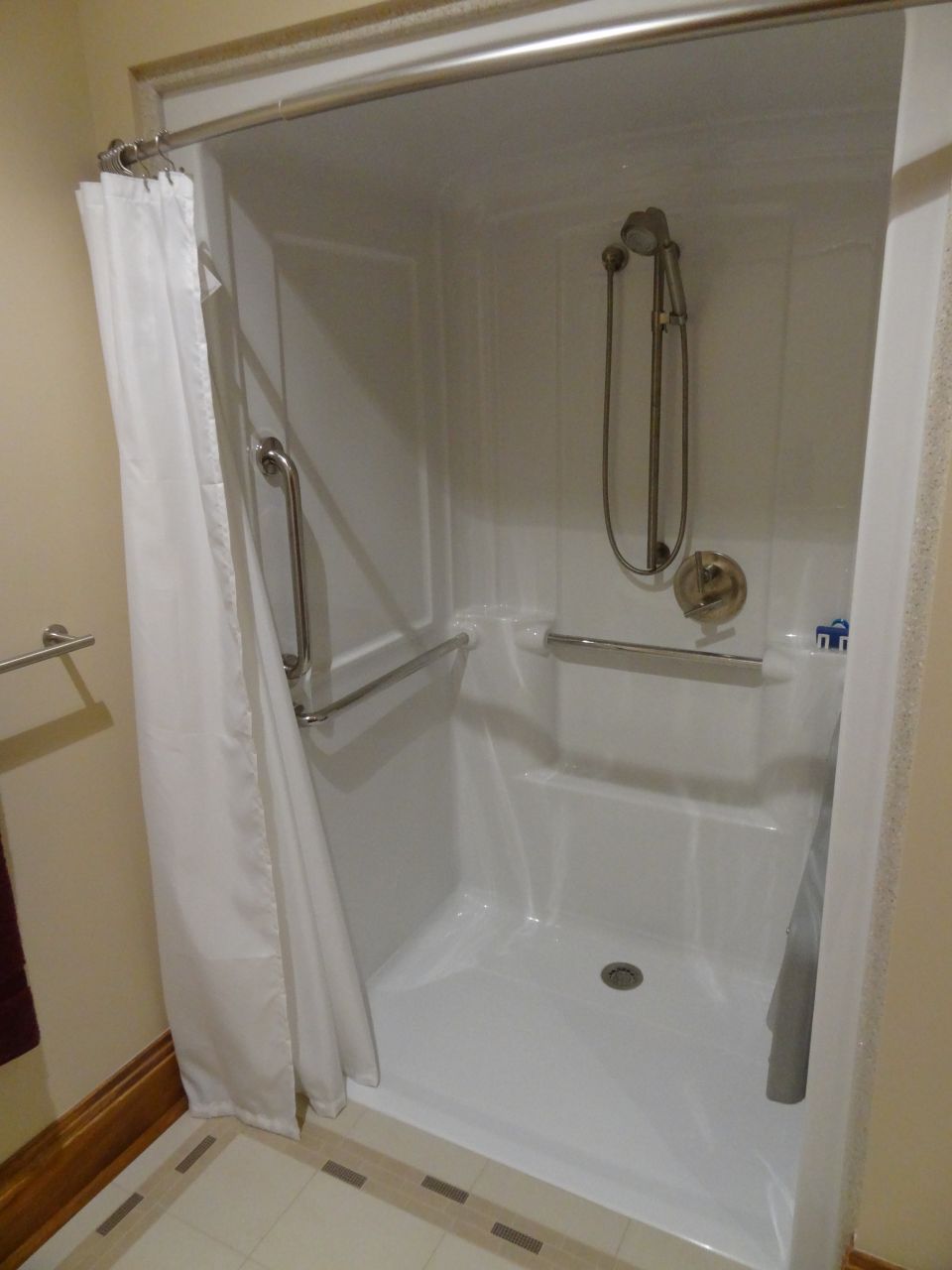 Tip 2 – Place accessories to be accessible – lower on the wall for easy access 
Shower accessories are of no value if all the people using the shower can't reach them! Consider these 3 ideas:
o        Adding a hand held adjustable shower on a slide bar
o        Locating the soap/shampoo niches lower for someone in a seated position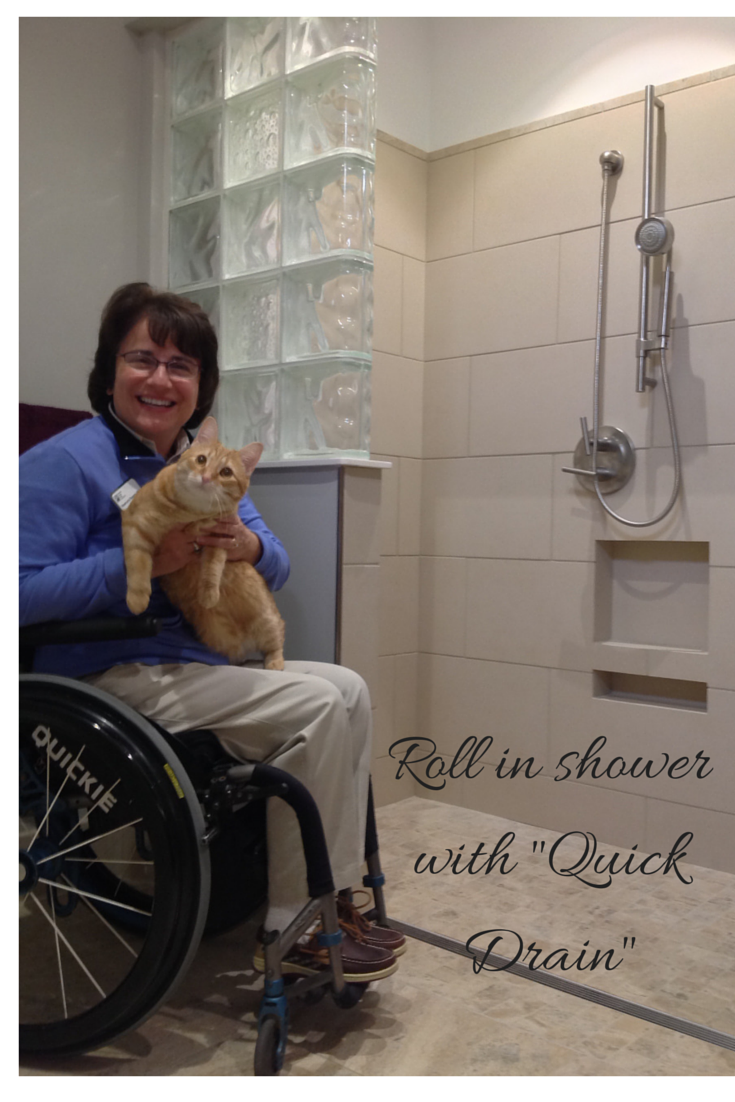 o        Placing the shower valve at the opening of the shower so someone in a wheelchair can turn on the water without getting into the wet area (this tip is important for anyone who doesn't want to get a blast of cold when getting into the shower).
 ·

        
Tip 3 – Be bright, think more light for your accessible bathroom and shower 
As they age unfortunately Mom or Dad's eyesight does not get better – this is why it is critical to maximize the amount of light in their shower. Here are 3 ways to accomplish this:
o        Add task lighting.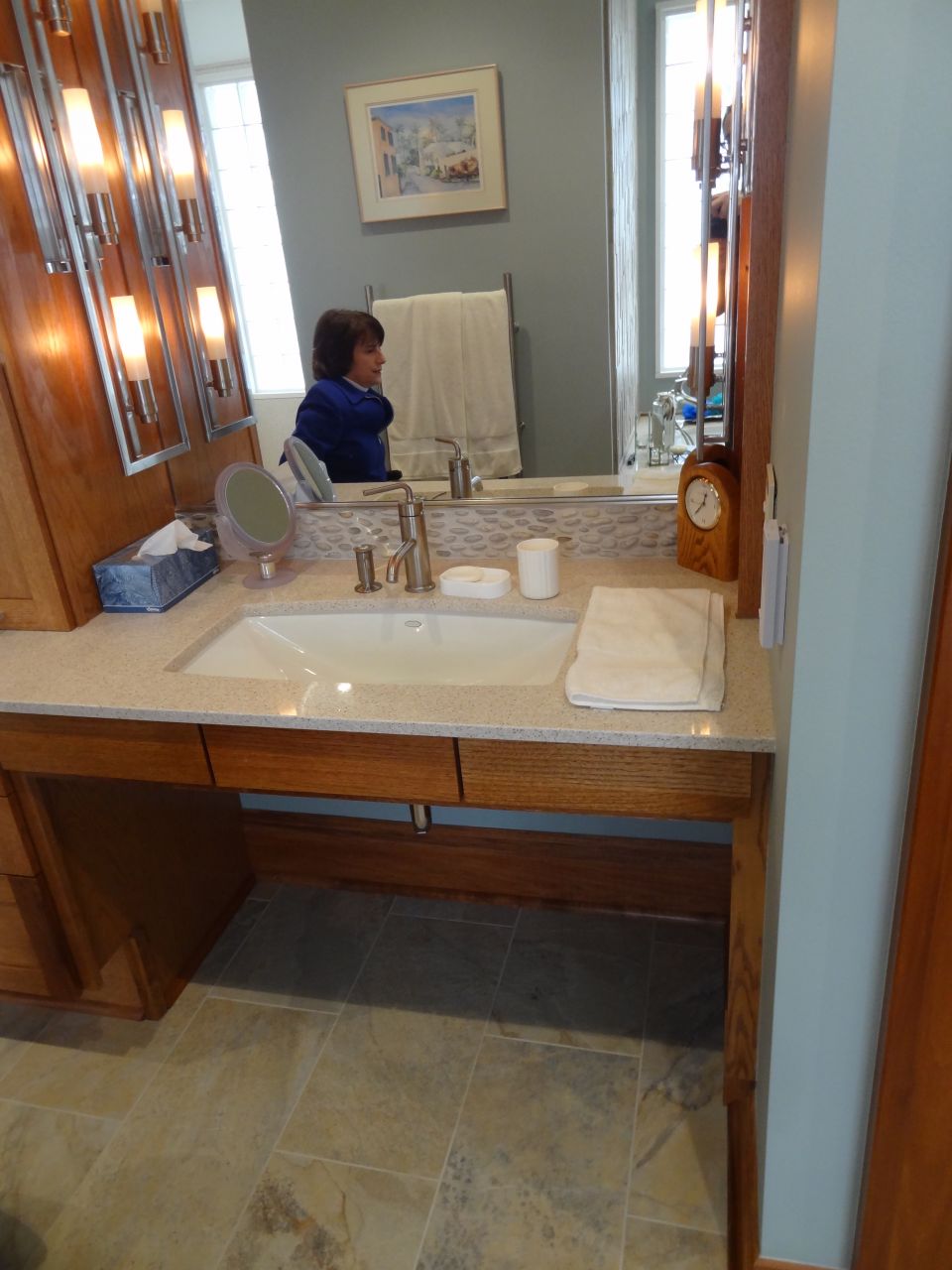 o        Use a sturdy glass enclosure like a glass block wall or shower screen to move light while still providing a large enough opening to roll into.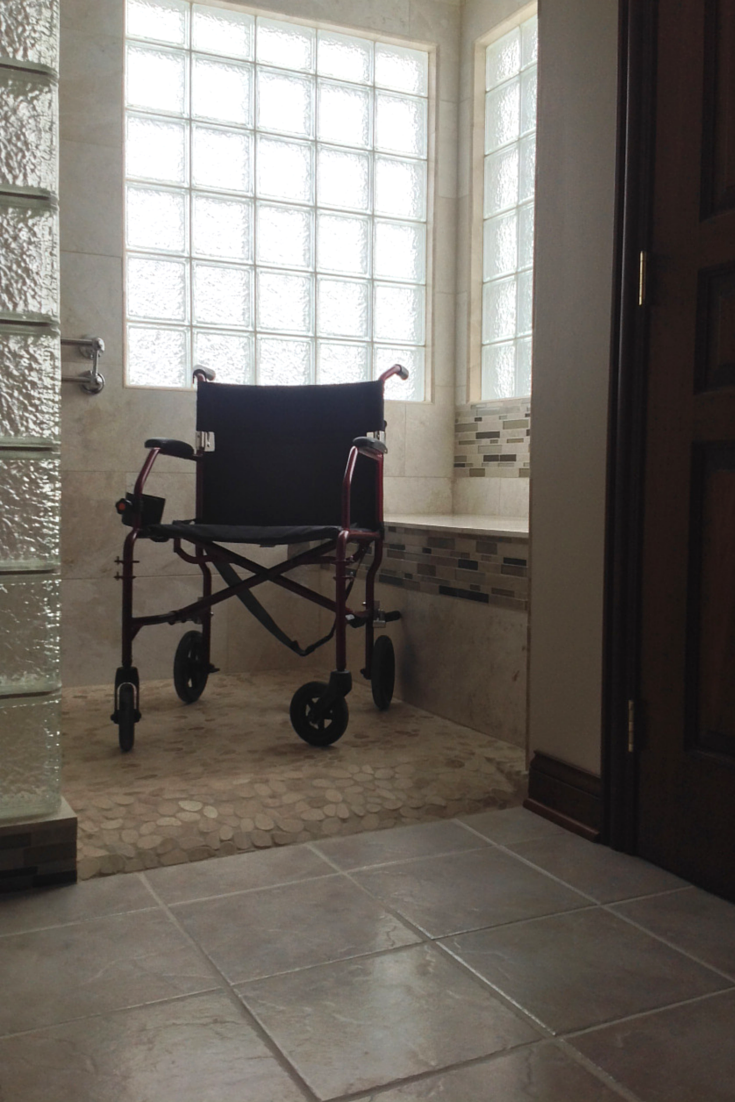 o        If you use a shower curtain make sure it's transparent enough to transmit the most light.
 ·

        
Tip 4 – Maximize room with a one level wet room design 
Maybe you've only got a 5' x 7' bathroom and are wondering how you can make it both accessible and nice for Mom and Dad? Here' some ways to make this happen:
 o    Create a one level "wet room" with wall mounted fixtures. This will create a more open space and will be easier to maneuver with a wheelchair or walker.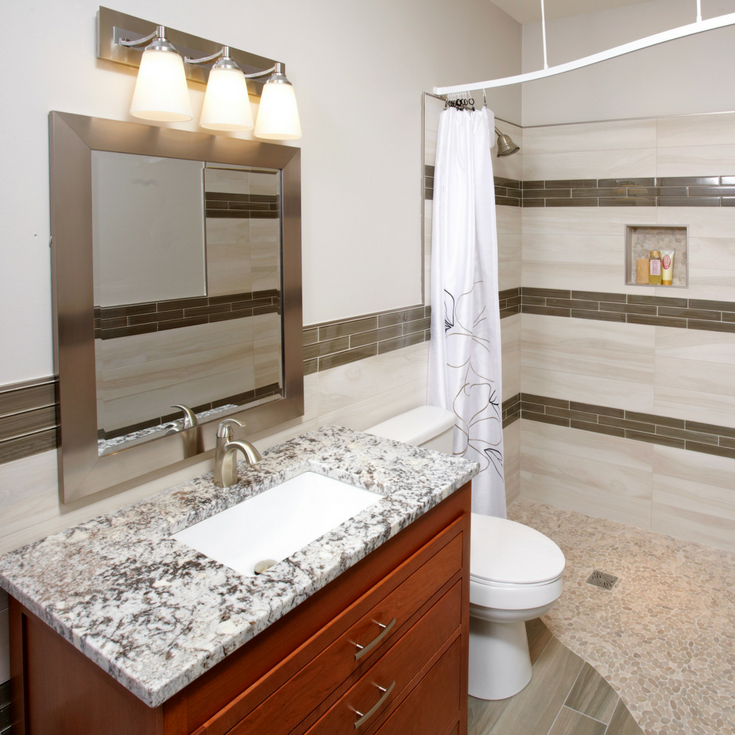 o        Put in recessed soap/shampoo niches or medicine cabinets so there are less things protruding from the walls.
o        Use a fold down seat (consider using teak or Brazilian walnut if your budget permits).
 ·

        
Tip 5 – Remember safety, function and luxury are not mutually exclusive – accessorize with style! 
Making a safe handicap shower does not mean the room has to look like it was cut out of your local hospital! Here are 3 decorative products to consider to add style while simultaneously improving function and safety:
o        Decorative grab bars – these can add a lot of interest and help transferring from a bench seat to a chair or walker.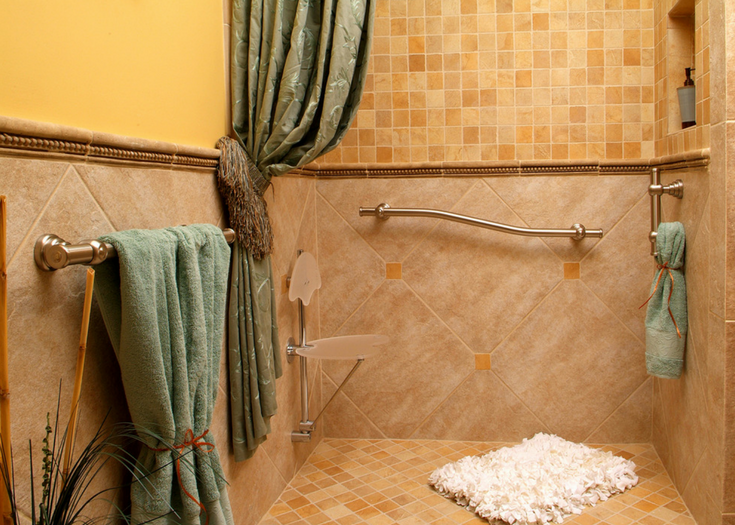 o        Sleek linear drains – these drains do an excellent job moving water with a stylish touch.
o        Lever type handles – Knobs can be difficult for an elderly person to turn – levers look nice and are easy to use.

Which of these 5 design tips are the most useful to you? Please comment below or call us to learn more about innovative roll in shower products or bathroom remodeling projects. If you need help designing a one level roll in shower contact us at the numbers below. We'd love to help you with design and/or nationwide factory-direct products to make your bathroom a stylish success. 
###
On a nationwide basis for roll in shower products call Innovate Building Solutions (877-668-5888) or for a local remodeling project call Cleveland Design & Remodeling 216-658-1270) or The Bath Doctor of Columbus (614-252-7294) or Cleveland (216-531-6085).
If you're a remodeler or builder and want practical advice on remodeling products, industry trends, marketing and sales tips to grow your business (and cut day to day hassles), start reading my newest blog – Innovate Builders Blog. It's packed with ideas you can use now. Click here to Sign Up for the Innovate Builders Blog.
---
Mike Foti
President of Innovate Building Solutions a nationwide supplier and regional (Cleveland and Columbus) remodeling contractors. Some of our product lines include glass counters, floors, backsplashes, glass blocks and grout free shower and tub wall panels
---