5 Design Ideas to Modernize a Glass Block Wall or Window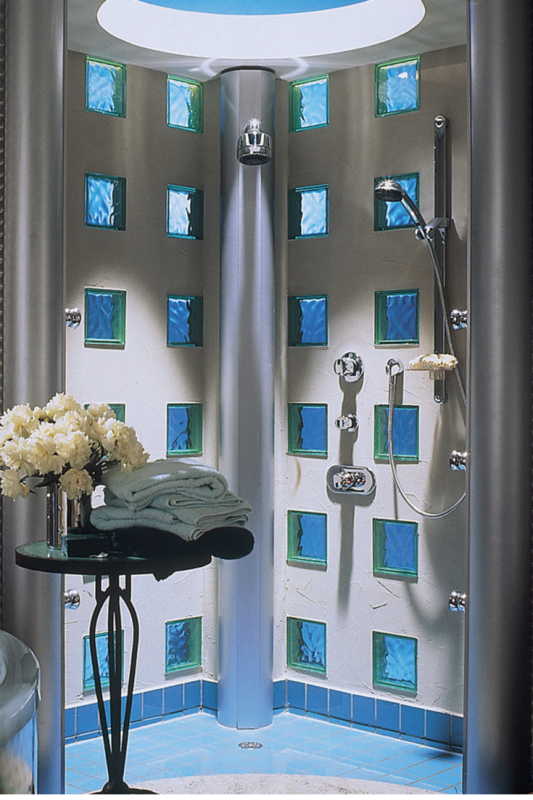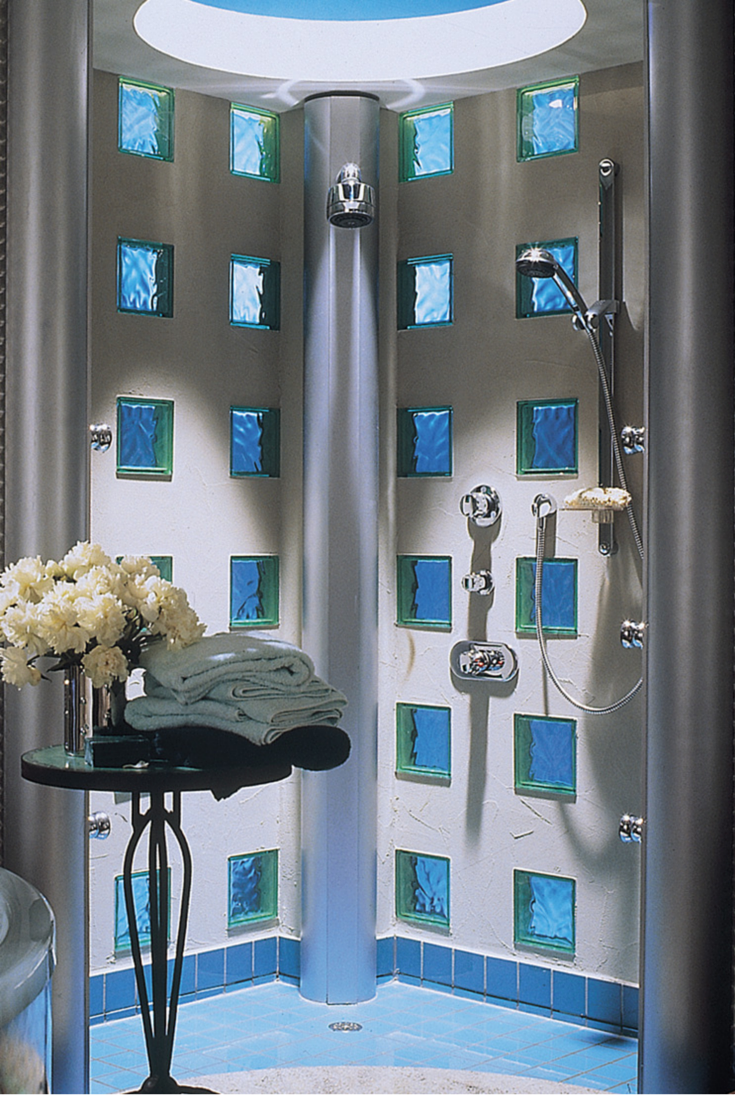 Yes – I've heard the arguments that glass blocks are dated or that they are an "80's" product – but I'm not sure people who make this claim are aware of how this material has evolved. The article below will explore 5 design ideas to modernize a glass block wall or window which are unique to this modular glass building material.
• Design Idea 1 – Combine different patterns and sizes – Mixing up sizes, patterns and even colors can be fun, eclectic and cool! Why limit a glass block layout to stacking one block on top of another?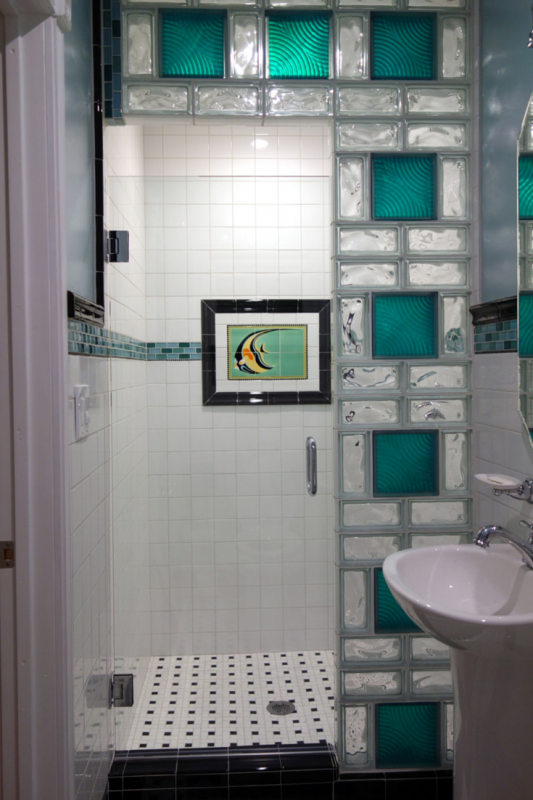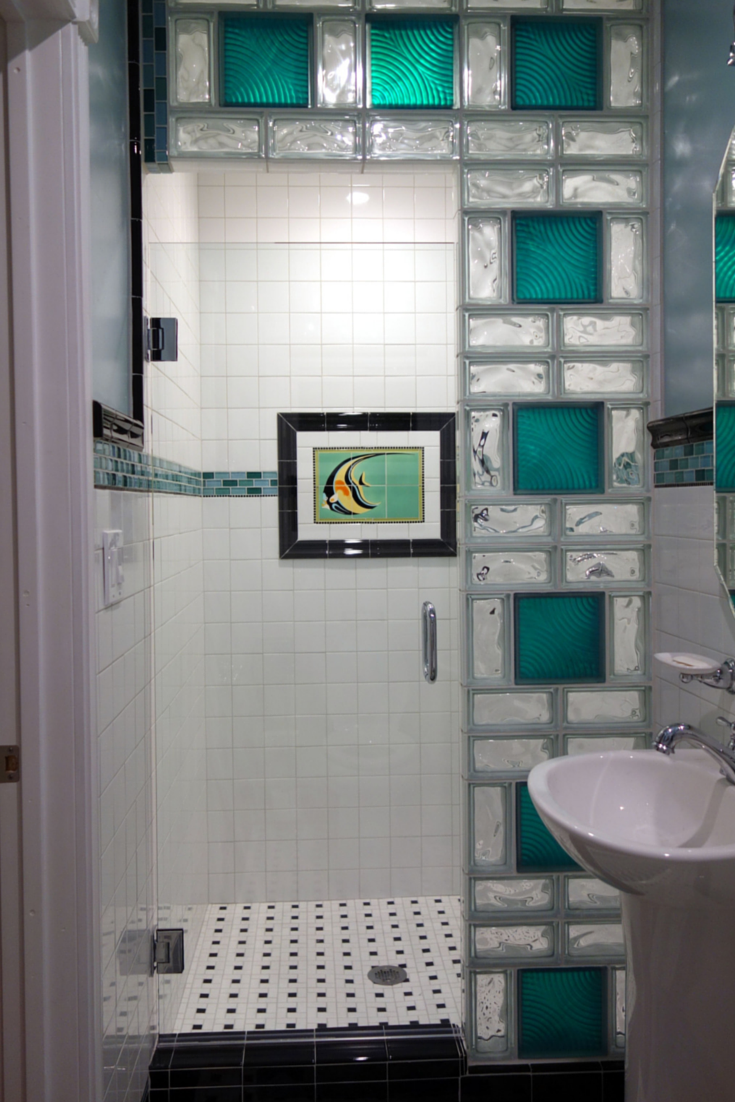 • Design Idea 2 – Use textured glass blocks – Adding texture and depth to a design can provide more interest for a shower wall, bathroom window, kitchen backsplash or partition wall. Newly introduced textured mosaic and pyramid shaped blocks (which literally pop out of a wall) can make a unique statement.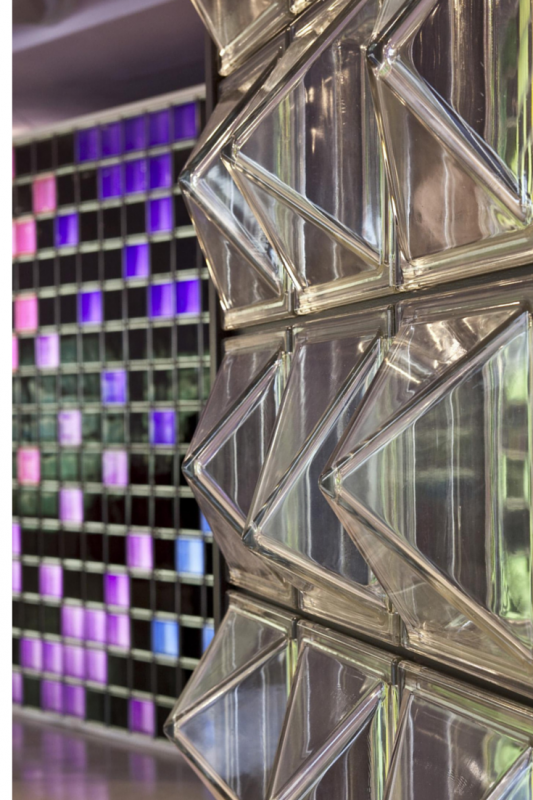 • Design Idea 3 – Frosting is not just for cakes! – While frosting is sweet on a cake a frosted surface on a glass block wall or window can add subtle sophistication while simultaneously enhancing privacy. In the project below this cinnamon colored frosted glass block shower window provides a cool look while maintaining the modesty desired by the homeowners.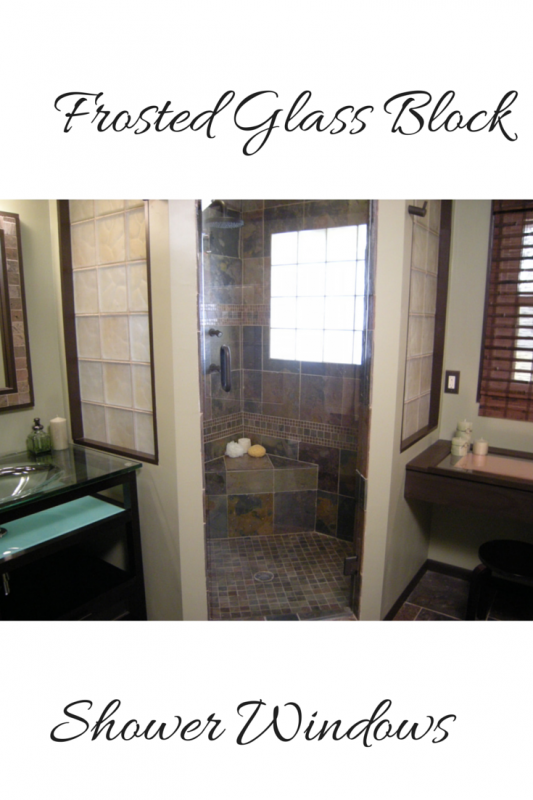 • Design Idea 4 – Combining modern art, color and even a "caming" effect – If you're a fan of Piet Mondrian (considered by many the father of modern art) you're going to love this idea. Using colored glass blocks in the Mondrian color palette and a black grout joint (to mimic a caming effect) transformed this room with fun colored lights and a modernistic design look.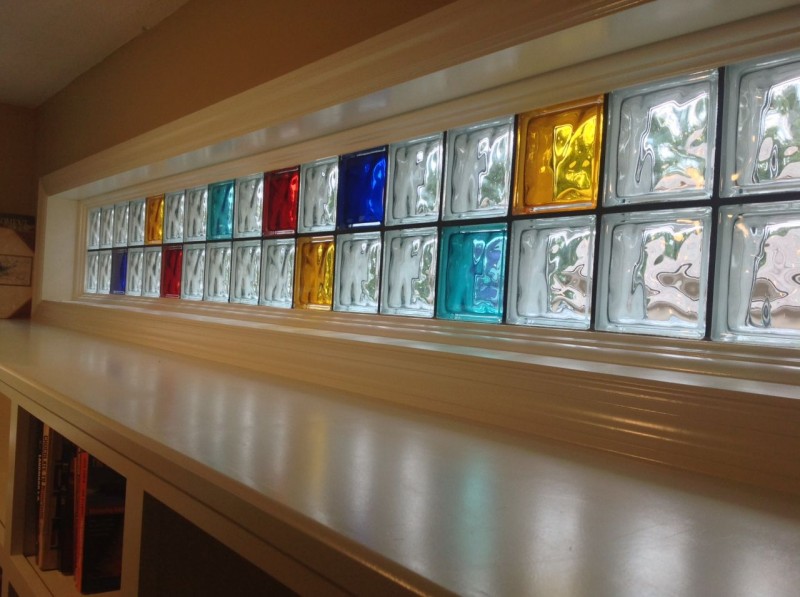 • Design Idea 5 – See through design for a crisp, contemporary look – Non-patterned (see-through) glass blocks provide a cleaner look than the obscure type patterns mostly associated with glass blocks.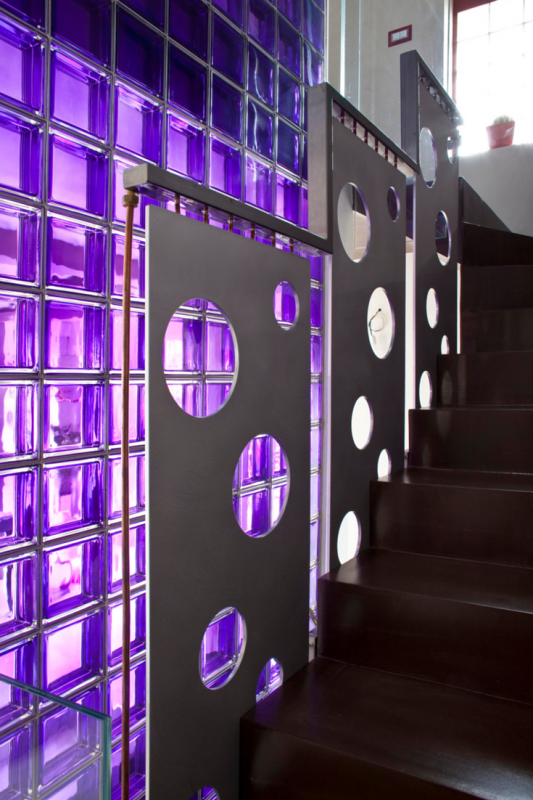 Has any of these 5 designs changed your opinion about the applicability of glass blocks in today's marketplace? Please comment below or call us with questions or for design inspiration.
###
Call Innovate Building Solutions on a nationwide basis (877-668-5888) or for a local project their divisions including Columbus Glass Block (614-252-5888), Cleveland Glass Block (216-531-6363), West Side Glass Block (216-398-1020) or Mid America Glass Block (513-742-5900) of Cincinnati or Dayton and Akron (330-633-2900).
Tags: colored glass blocks, contemporary glass, frosted glass, frosted glass blocks, glass block wall, glass block window, modern glass, modern glass blocks, sleek glass
Trackback from your site.