Combining Old & New – Glass Block Showers are not just for Modern Homes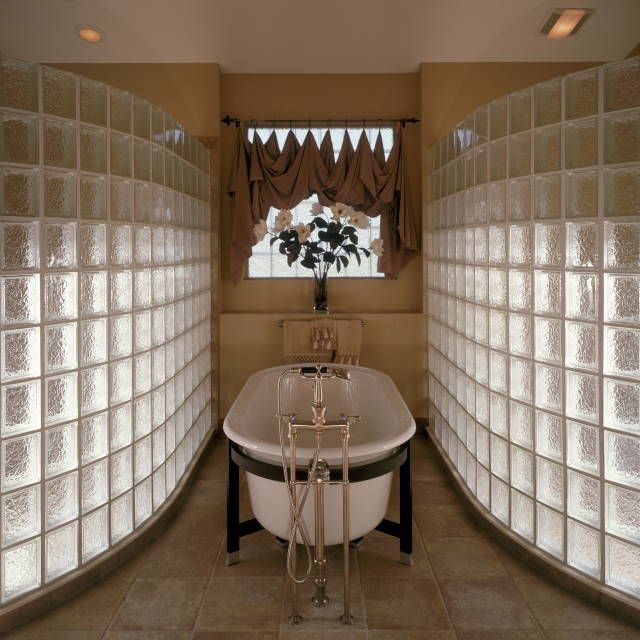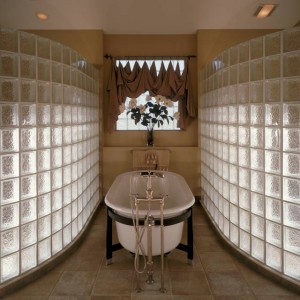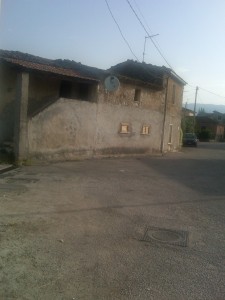 Just like this 1850's Italian home shown above with a satellite dish that I took a picture of during a recent trip abroad combining a modern looking glass block shower into a more traditional, Tuscan or ornate type of architecture can be just the unique element you may be looking for. Here are some unique design ideas for your next shower remodeling project:
•
Cool shower colors
– Whether you like bold jewel tone
color glass blocks
or the muted look of
frosted glass blocks
in the natural kitchen and wine color series combining blocks and style is all the rage.
•
Turn it, twist it and build it up
–
Glass block corners
, shapes and angles can turn an ordinary shower into an extraordinary
block design
. For a rectangular design use a corner block. For a rounded walk in shower use a radius Arque block from Pittsburgh Corning. If you want an angular or hexagonal design use the Tridron 45 degree block.
•
Etch a mural or design in the blocks
– Perhaps you want to create a design of your favorite landscape, a family picture or a hobby in the glass units. Custom
etched glass blocks
can truly take on any design that you'd like.
Make it old, make it new – make it cool and unique with a glass block shower design.
•Do you have any tips combining old and new architectural elements? Do you want any assistance with a glass block shower?
###
If you're looking for more information about glass block showers and walls visit Columbus Glass Block (614-252-5888), Cleveland Glass Block (216-531-6363) and Mid America Glass Block (513-742-5900) of Cincinnati and Dayton.
Related Articles
·         Project Spotlight: Serpentine S Shaped Glass Block Shower Wall and Base Design
·         5 Reasons you Don't Need to be Afraid to Convert Your Tub into a Shower Enclosure
·         7 Steps to Create a Safe and Stylish Universal and Accessible Shower Design
·         5 Tips to Design a Cool Curved Glass Block Shower or Partition Wall
·         Get rid of old dated colors in your 1960's small bathroom – 2 options to dress up your space without breaking the bank
·         5 Tips for Selecting a Tile Shower Backer Board
·         6 Tips to Use Urethane Grout or Sanded Grout for a Tile or Glass Block Shower
·         Glass Block Showers – Design with the End in Mind
·        Product Spotlight: Use Colored and Frosted Glass Blocks To add Impact to your next shower, wall or window project
·         How to Choose the Right Glass Block Sizes, Shapes and Installation Process for your Shower Wall
·         Waterproofing your Glass Block Shower
·         Using Colored and Frosted Blocks to Design a Wall
---
Mike Foti
President of Innovate Building Solutions a nationwide supplier and regional (Cleveland and Columbus) remodeling contractors. Some of our product lines include glass counters, floors, backsplashes, glass blocks and grout free shower and tub wall panels
---