Glass block showers – design with the end in mind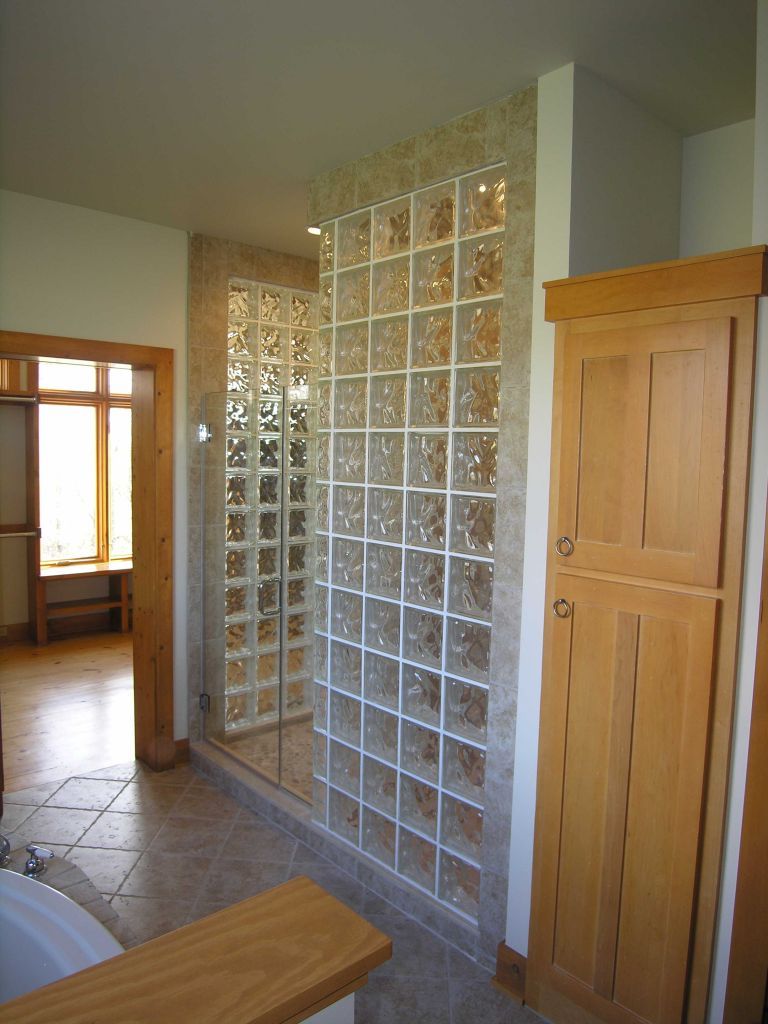 I've seen glass block showers get screwed up plenty of times. In most cases the culprit is poor planning or no planning. Since glass blocks cannot be cut – the shape, size and dimensions of the wall cannot be an afterthought. Follow these 5 ½ steps for a successful project.  
Step 1 Begin with the design – Determine if you want your shower with a door or you want a walk in shower. Door less showers (which have become very popular) work out best with a curved or angled design. Look at your bathroom design to figure out how large a shower base your space can accommodate.  
Step 2 – Choose your base – Acrylic and ready for tile bases are the most cost efficient bases for your glass block shower enclosure. Acrylic sizes are limited. Ready for tile bases are very flexible in size, shape and drain locations.  
Step 3 – Accessories to improve functionality – If you have a small shower use recessed soap/shampoo niches and fold down seats to make your shower more functional. Large showers can be dressed up with multiple shower sprays and heads and bench and corner seats.
Step 4 – Purchase pre-made glass block walls – Use a stack, anchor and grout pre-made wall sections to improve quality, save time and money, and greatly increase the ease of installation.
Step 5 – Use quality grout – Don't skimp on this detail. Use a urethane grout to minimize cracking and future leakage issues.
Step 5 ½ – Get help – Don't be afraid to call in an expert. Find a contractor with glass block and bathroom remodeling experience to assist you in your project.
Are you working on a glass block project and need some assistance? Have you done a glass block shower and have advice you can provide to others?
###
To get help with a glass block shower design or construction project visit Columbus Glass Block (614-252-5888), Cleveland Glass Block (216-531-6363) or Mid America Glass Block (513-742-59))of Cincinnati and Dayton and Eastern Glass Block (973-777-8989)of New York and New Jersey.
Related Articles
---
Mike Foti
President of Innovate Building Solutions a nationwide supplier and regional (Cleveland and Columbus) remodeling contractors. Some of our product lines include glass counters, floors, backsplashes, glass blocks and grout free shower and tub wall panels
---